Our Story - $144,000 to Debt Free in 12 Months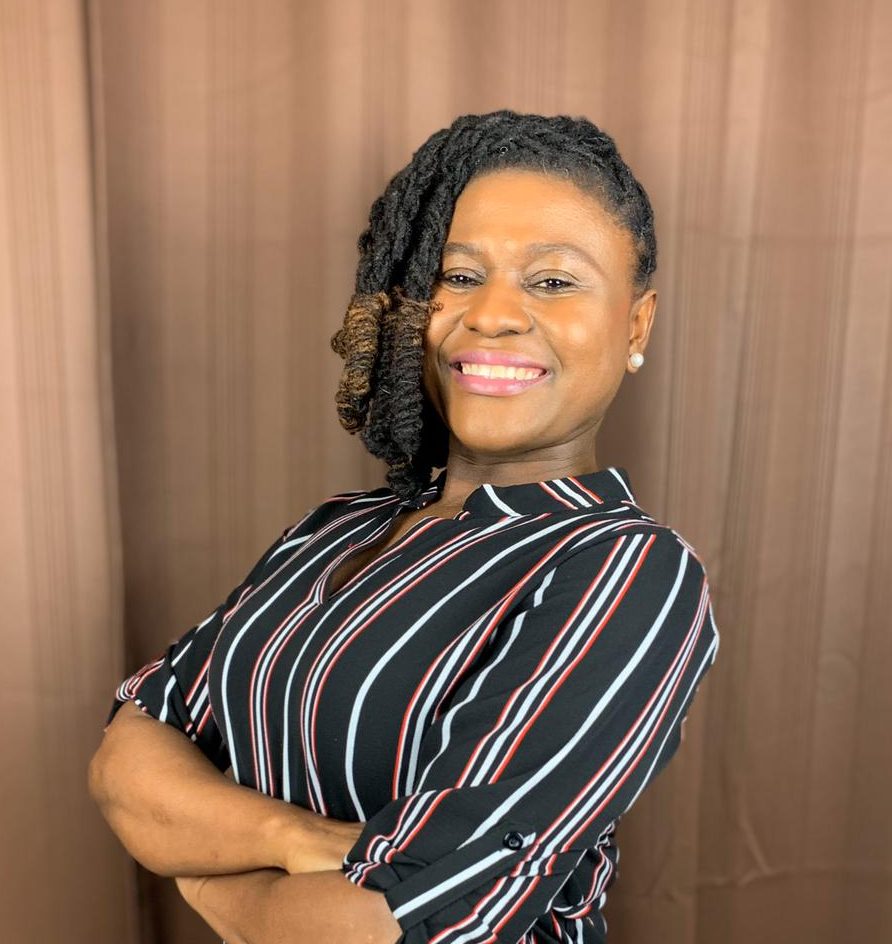 Kareen Thompson
My decade of destiny goals was to ensure that by the end of 2020 I would be debt free. I sought God for direction and He allowed me to see the Debt Medic Ad on Facebook on December 23, 2019. Before entering in the year 2020 God already opened the door to accomplish this goal. By March 10, 2020 I submitted all my documents to have my debts settled in a Proposal. By May 10 the staff and owners of Debt Medic had my Proposal approved and by July 3 I was able to fulfil my wealth management sessions to set my next best steps towards financial freedom. Thank you Debt Medic for being a part of my journey to debt freedom.
Gopan
September 25, 2023
Jodi - thank you so much. This brings so much relief to me and takes away the agony I am going through with all that is happening in my life . Thanks a bunch for reducing my $58,000 of debt down to only $19,500.
Genevieve Hiscock
September 1, 2023
Well, I want to say thank Debt Medic for helping me with my situation. I was going through a divorce and had to move out of my home and ended up paying a lot of bills. My ex left me with a lot of debt, and I was drowning in my debt... then Kevin and Brittney saved me. I would recommend anybody to go to them for help, they're there to help in every category. Thank you again.
Kaylah
June 28, 2023
In Sept 2022 my cat got very sick, and ended up dying and I was left with a $3000 bill when I was already struggling. In January I discovered Debt Medic, and I couldn't believe that my prayers had been answered. Everyone was so helpful, and nice to me during this process and answer all of my questions. I am still in debt, but thankfully now it is MUCH less, and I only have to make one payment for it all. Thank you Debt Medic!
Sam
April 27, 2023
I am very thankful for finding Debt Medic during the hardest time, financially, in my life. The Debt Medic team, specially David, provided me all the help I needed to pass through that difficult time a couple of years ago, with their true care, patience and knowledge. I highly recommend Debt Medic and wish them all the best.
Daniel Penner
March 20, 2023
Debit Medic helped me with my debit and helped me manage it, Later they taught me how credit building works. I would rate them 10/10. Even through your credit may be effected they will help you make it go back up. If you don't solve your debit it will stay down low.
Chelsea
February 6, 2023
Debt Medic helped me to get control back over my finances and lessen my debt stress. They were kind, understanding and able to educate me on what I needed to do in order to get my life back on track. They worked with me and what I was able to afford to fix my debt situation. Thank you, Debt Medic, for helping me see that I did have a financial future to look forward to.
Ana Winnipeg
December 12, 2022
The process of making a big decision about your financial situation is very difficult and complicated and sometimes you fall on very tough times. Debt Medic helped me every step of the way to making the right decision. Kevin assisted me with my case from the beginning to the end, not to mention with great results. If you want a better future and want to live a worry free life don't hesitate to contact them, every staff you encounter will have your back and help you. I can't thank Kevin enough for all his help. Be sure to check out Debit Medic - you won't regret it.
N.R.M. & C.P.M
November 16, 2022
Coming to Canada has been our long time dream since we were young, and making it a reality is a dream come true like a child going to Disneyland. However, we did not anticipate that coming here means sacrifice and a lot of challenges to overcome. One of them is raising a family, wanting to give them more than what we have before as a child.
Here we are surprised that it is easy to get things through credit, we can easily get car, clothes, and food we never had before as long as you have a credit card. Because we were overwhelm of the goods we are experiencing for the first time, and because we don't have enough knowledge of how to handle our finances, our debt has reach its limit.
Then covid came and a lot has changed, commodities, rent, and others all increase. To make the story short our debt became uncontrollable and we are having trouble making ends meet. The nice feeling before of giving a little of everything to our children became a feeling of fear. The more we are unable to handle our situation the more that it will lead to a disaster of not giving them anything at all in the future.
We tried to handle the situation by tightening our belt and putting most of our budget in paying at least the interest of the debts but seems it is not enough. Our situation became very stressful to the point that one or most of the family members are already sick and can't do anything about it.
Someone told us about debt consolidation and many have suggested to call this person or that person but we are not sure about it, since we don't know how to handle our finances, how can we be sure to trust what other people tell us. It might add up to the stress we are experiencing at the moment.
But since we have nowhere to go and no one to talked too about it, we search online and asked about others who experience the same as we do. Its not easy to open up but it is harder to just stay still.
We saw Debt Medic online and read comments about them, at first we just looked at their profile and browse others but then we talked to someone that eventually became their client and said they are glad to meet them and now at ease with what they did, so we tried to contact them.
We are having second thoughts when we reach out to them , but true enough sir David Senft and his wife were very accommodating, they are kind and even make jokes and talked to us as if we are friends. Then they process our documents and asked about our situation without discrimination. They even comforted us and tell us to ask anything just in case we don't understand anything and that they are very much willing to help at anytime and any way they can.
Now the proposal has been accepted and we have some peace in our heart that we will be able to overcome this situation and bring our dream for our children to have a little bit more to their future. Debt Medic is very recommendable for someone like us who needs help.
Thank you sir David and family for helping us, we really appreciate it. God bless you more.
Shiela from Winnipeg
September 22, 2022
My financial problems started when I was diagnosed with severe depression. I struggled to control my panic attacks and my work hours suffered from it until I could no longer work. Debt piled up when I was no longer able to work, and even after months of trying to get better and finding new work, I was already drowning in debt. I tried looking for companies that specialize in debt consolidation but none seems to put me at ease until one day, i saw a sign. A literal sign that said Debt Medic close to where I live. I Googled them and found their website...read the client love portion and that was the first step that lead me on the path of finding a solution to my debt problems.
The staff were warm and friendly, and Kevin was able to put me at ease and every step was easy to understand and doable. They gave me all the help I needed and their follow up support to make sure that you reach your goals has been very good. They were able to reduce my debt from over $30K to $6K payable interest free over 5 years. Thanks Debt Medic!! More power to you and all your staff!
Alfred
May 3, 2022
Debt Medic managed to reduce my debt from over $31,000 to under $9,000 with $140/month payments over 5 years, helped me rebuild my credit, and did my income taxes for a fraction of what H&R Block used to charge me.
Mikel
December 9, 2021
It has been a tough journey and now I am so close to aim the financial freedom that I am dreaming of. Debt Medic was a huge help for my financial management even when life hits you bad and forget to pull through, the team of Debt Medic will not get tired of reaching out to you to reach your goals in terms of financial plans. They are extremely good at what they do and they take pride to it specially when it comes to finishing up all the documents. I appreciate everything you did for me Debt Medic! I will definitely recommend Debt Medic to my friends and family! Much love and respect! God bless you guys!
Caroline from Calgary
October 25, 2021
This process was scary at first... but the team at Debt Medic were wonderful to deal with and reassured me every step of the way. My stress level was so high and they manage with ease to guide me toward the light and feeling relief... finally! After years of unmanageable interest rates I had a choice to make. I turned to Debt Medic and it happened to be the best move I ever made! All the weight got lifted off my shoulders. I can't thank them enough for all the help and the amazing support and guidance they give me in the journey! Ended up to be a smooth ride and I appreciate that so much! To anyone who is doubting this... don't! It's the best thing that will happen to you towards a better life!
Thanks to the team again!
My life is restored 🙂
J-P
July 16, 2021
After months and months of struggling to make my monthly and bi-weekly payments toward my debt, on top of all my other bill payments, I was running out of options on what to do. I couldn't get anymore loans. I talked to my bank representative, and there was nothing they could do to help me get back on track with my credit. At that point, I had already started to do some research on Credit Counselling and Consumer Proposal. My bank representative had recommended to go for a Consumer Proposal, as that would help me consolidate my debt payments, rebuild my credit, and start fresh. So I went on Google again to do some more research and I came across Debt Medic. I reached out to them and within that same week, I met with David, and he was so helpful and accommodating. He patiently walked me through the whole process, step by step, and after going through the whole process, within only 3 months, I was off to a fresh start! This all happened only 6 months ago, and I feel so free now. I feel like a great weight and burden has been lifted and I don't feel trapped. I thank the good Lord that He lead me to Debt Medic. By God's Grace, I am free and forgiven! Thank you again, David, Jodi, Christine and the rest of the Debt Medic team for your hard work and dedication to helping people be debt free. God bless you guys for your efforts

.
Wayne King
I am so glad Debit Medic got my life back in good order. They were great in their communication with me and made the process so easy. I was so happy that their program worked for me and I can now breath easier. So if you need guidance or help they can help.
EDZ - Winnipeg
We are very grateful for the help offered by you and your team with regard to our debt situations. We're now able to breathe easier, put away worries of how to pay mountains of interest on our debts, now we are getting good sleeps and able concentrate on paying our bills/payments. We believe that we are now ready for next steps of your coaching on financial Freedom!
L.M. from Manitoba
Going through the proposal process was scary, but David made it so simple. Even admitting I had a problem I needed help with seemed like a huge obstacle but David made it feel easy to receive his help. From the initial consult, he treated me with respect and helped me feel in control of my situation. His consistently positive and caring attitude always reminded me there is no shame in going through a proposal, these processes exist to make life better. He made taking responsibility for myself feel great!
Sharon W
When I reached out to Debt Medic I was feeling at the end of my rope. I had allowed myself to slip into a terrible debt situation and the stress of trying to juggle the mess was affecting my mental health. I could not see a way that I could possibly resolve this on my own. I was embarrassed and ashamed of the situation I was in. After my first phone call with David I felt a tremendous and immediate sense of relief. David listened to my situation and went right to work at determining the best solution for me. Now I'm back on the road to financial wellness with a confidence and understanding that I didn't have before. Cleaning up a bad debt situation does not happen overnight but with the help of Debt Medic, the process is much less intimidating and stressful. I am incredibly thankful to David and Debt Medic for helping me get my finances back on track.
Len Berard
My wife and I fell into some financial difficulty and were not able to make ends meet. We went to Debt Medic and they helped turn our problems into a manageable financial solution. Kevin and David were very professional and knowledgeable. We would recommend their services on any debt solution.
Geraldine M. Severa
After my husband passed away, my financial situation went from bad to worse. After completing the Consumer Proposal with the help of Debt Medic, a heavy weight has been lifted off of my shoulder and I can move on with my life. Words cannot express how I feel today. I am so grateful for your company and for Kevin Senft helping me. I received the perfect advice for my situation. I am forever grateful.
Anonymous
I was in debt and owed quite a bit. I tried credit counselling in the past but I was having a difficult time with the monthly payments, plus my other bills. I didn't know what to do, it felt hopeless. I saw an advertisement for Debt Medic online and called immediately. Kevin explained everything to me and answered all of my questions. I decided I needed a Consumer Proposal. Kevin gave me a list of the documents I needed to send to him... Finally the day came and I had a meeting with the Trustee. Kevin attended the meeting as well to tell me what the Trustee will say and how the meeting will go. I appreciated him being there because I was very nervous...Thanks Kevin!
Debt Medic has made my situation seem that everything would be ok and I will get out of debt. I feel 100% better now than I did prior to speaking with Kevin at Debt Medic. Now I have access to financial professionals that can help me with my financial goals. Thank you so much Kevin!
Robert Stephen
I am very pleased with the outcome of this process. Your initial, positive and reassuring stance about the process, coupled with an attentive, detail oriented process, provide a dynamic duo for consumers who need help correcting their personal financial situations. I only wish I could have found you sooner.
DW from Winnipeg
November 2, 2023
I can't thank Kevin and Brittney enough for helping me reduce my debt by almost $120,000 - from $140,000 to $22,000. In other words, Debt Medic helped me file a consumer proposal where I am paying my creditors 15 cents on each dollar of debt. What a relief – I am now able to breathe again. My pay cheques no longer go entirely on my credit card bills – now I have money in the bank for other expenses. I only wish that I learned of Debt Medic earlier.
Like most people, I didn't set out to get into financial trouble. My debt load became unmanageable during and after my divorce and was made worse when it was quickly followed by two years of unemployment. Even when I began working again, it was at a lower salary and I could barely make the minimum credit card payments.
If you are struggling with debt like I was, the most important advice I can pass on to you is to consult with Debt Medic first – chances are you won't have to look further to get the best solution for your financial worries. Before finding Debt Medic, I got free consultations from the Credit Counselling Society and a well-known licensed Trustee in Bankruptcy. One told me that I would have to pay $80,000 on my $100,000 of debt within 5 years in a consumer proposal – way more than I could possibly afford. The other one told me I would have to pay years of monthly payments almost as large as my monthly paycheque and lose my house in a bankruptcy! I felt total despair – I couldn't even afford to file bankruptcy because I couldn't make the large payments!!! After talking to these other debt "experts", I felt there was no way out. I carried on working and struggling for another 2 years, making the same minimum payments without any affect, worrying about losing my house and being on the street, and my debt grew even larger. I started nearing retirement age and lost all hope of ever being able to retire – my debt load was too great.
And then I found Debt Medic. Up until then, I didn't know there was such a service – kind, understanding experts who could offer real world advice and help you navigate all the technicalities of getting the best debt relief result for an individual in your particular situation. I knew from the first phone call with Kevin that Debt Medic could actually help me.
Debt Medic gave me practical advice about handling phone calls from the banks, helped me gather the necessary financial information I needed to submit a proposal, answered my endless questions and reassured me that I could keep my house, my RRSPs and estimated that my monthly payments would be less than half of the 80 cents on a dollar of debt I was once quoted. They reassured me that my nightmare with Revenue Canada would soon be over. I especially appreciated their explanations of what to expect, how long things would take and where different factors in my personal situation could make a difference in the amount I had to pay my creditors. After the consumer proposal was accepted, they also gave me financial counselling sessions on how to obtain credit-building secured credit cards and a small line of credit, products specially offered to help rebuild your credit score. Their knowledge of the technicalities of consumer proposals and their ability to apply it to my personal situation was worth its weight in gold. It is only now when I have been relieved of my burden with an amazingly successful consumer proposal result, that I can admit how much Debt Medic meant to me emotionally. I needed their help and support emotionally because I had felt so overwhelmed, defeated and depressed, I couldn't have done it on my own. To anyone in a similar situation, my advice would be to consult with Debt Medic before making any major decisions about finding debt relief…you will save yourself a lot of money and worry. And you will gain your financial freedom again.
Kevin
September 18, 2023
With the help of Debt Medic I was able reduce the financial stress I was in. Looking forward to a second chance at the monetary system now knowing that there's help to navigate all its perks and flaws.
Thank you Team DM 🙏
Kathleen Marie Polion
August 23, 2023
My name is Kathleen I started with my debt program a few months ago, I never in my life felt such caring people that helped me understand the importance of getting my financial freedom - they are amazing caring and always there for me. I don't have that monkey on my shoulder anymore and the weight of the debt creditors phoning putting me in a bad mood with feelings of hopelessness. Now I can breath and have a good outlook in my life. Thank you Debt Medic, I am grateful for everything you have done for me. FREEDOM!
David M.
June 9, 2023
Got behind in payments, started hiding from the phone, constant stress. Since dealing with Debt Medic, I am a much happier person,stress is gone, and i can enjoy my life again. Thank you so much David and Jodi.
Lois from Winnipeg
April 21, 2023
I had heard of this debt management website from a family member who had helped him get through a really rough situation and I was also facing a similar situation so I thought I would give it a go. I'm not really one to discuss my financial burdens so it was really hard just completing the online questions but in the end, I'm so relieved I followed through.
I received so much support and kindness from the staff that I dealt with. Truly amazing people! All the anxiety I felt from talking about my debt completely went away as they were able to relate their own experience and put my mind at ease.
It's like a huge weight has been lifted off my shoulders and I can finally sleep at night. No more stressing about which was more important, food for the next couple of weeks or a roof over my head. Thank you so so much!
Marci of Toronto
March 14, 2023
First of all I want to thank God for Debt Medic and all of the staff, especially Jodi and Brittney who helped me process my consumer proposal. Truly God is amazing to connect me with the right people who helped me find the solution to my debt problem of more than $37,000 and now it has been reduced to $7,200. Glory to God in the highest.
Liz White
January 19, 2023
I feel that Debt Medic helped me so much because I was drowning in debt and now I feel like for the 1st time in a long time I can breathe.
H. Quinn
November 30, 2022
Ever since I went to Debt Medic, they've been super helpful and all the staff are very friendly. They go thru it all with you from beginning till the end. I would recommend them again and again. 🙂 I can't thank them enough for helping me thru my case
T & C - Alberta
November 21, 2022
David helped us through one of the hardest time in our life. We were around 250,000 in debt. After David got involved he got our amount owed down to just around 90,000. That took a huge weight off our shoulders and the calls from collection agencies stopped. If it wasn't for Debt Medic I don't know what would happen to us. Thank you David, Jodi and you're awesome Team!
Danielle & David
July 5, 2022
My husband and I have been struggling with our debt over the past couple years. Covid and inflation took its toll on our family. Struggling to make minimum payments on our debts was so stressful. Anytime we felt we could get a little bit ahead something else would pop up and we would be back to square 1 all over again. We decided it was time to seek help, first we tried the bank with no success, defeated we started looking for other options. The thought of Bankruptcy was a tough pill to swallow so we started reading up about Consumer Proposal. We spoke with many different companies about the process and we just never felt comfortable or secure until we met David and his team at Debt Medic. When we had our first virtual meeting with David he gave us all of our options, made us feel like we were making the best decision for our family instead of being pushed into something we weren't familiar with or comfortable with. Instead of feeling ashamed with the big decision we were about to make, we felt relief and hope for our future. Right after talking to him for the first time a tremendous weight came off our shoulders and we were excited to take the next steps. They worked closely with us and supported us every step of the way, and now we are working towards a better and brighter future, instead of being completely drowned in debt, we have a plan and a way to get there. I can't thank the team at Debt Medic enough. If you're looking for someone to work with you that's real, can share a similar story and give you hope to financial freedom, I highly recommend you get in touch with them. Thanks so much for what you did for our family. Best wishes to everyone at Debt Medic and all the people out there that are ready to find a solution to their financial struggles. You aren't alone and there is no shame in getting the right help.
SSlade
January 11, 2022
In 1980 my wife and I purchased a home in Lac du Bonnet through CMHC at which time I was a truck driver for Cambridge Dairies. This company went out of business after several years. When I lost my job in 2015 they foreclosed on my home worth $140,000 and could only sell my home for $114,000.00 leaving me with the responsibility of paying back balance owing.
In 2016 I moved into the Icelandic River Lodge with an income of $1800.00 a month from OAS / CPP. This paid my rent ,phone and autopac for my vehicle plus life insurance policy. This left me $500.00 a month for groceries, clothing etc.
With the constant increases in cost of living and declining health I reached out to Debt Medic for help and glad I did. They have lessened the burden and made things much brighter for my future. I breathe a sign of relief knowing this extra money paid out ,can now be used to look after my health.
Daniel - Winnipeg, MB.
November 1, 2021
I got messed up with my finances and did not know what to do by that time. Thanks to Mr. David Senft and his colleagues. I owe him a lot for guiding and showing me that theres still hope, because he was in the same situation before.
Stems O.D. - Winnipeg, MB.
September 27, 2021
Debit Medic is a company that has highly efficient and responsible staff members who have helped me alleviate my financial worries. They are very well organized by responding to phone calls promptly, giving replies to queries, giving instructions clearly and organizing paper work to be filled out and done. All personnel are friendly, courteous, and understanding. I have no hesitations in endorsing this company to those who are experiencing financial worries and problems.
Elaine
September 2, 2021
I want to thank Kevin at Debt Medic for helping me when I found myself drowning in debt. His team was so helpful and treated me with great respect. They helped me get my debt under control and how to get it paid off with payments I could afford. Now they are helping me to build my credit. They were awesome I would recommend anyone who finds themselves with unmanageable debt to visit Debt Medic - they will help you.
Kathy and John
July 19, 2021
This was the best idea to ask for help with our debt. I would like to thank Debt Medic for all their help in helping my partner and I get back on our feet. Our life skills and financial problems are way over 100% better now since we have had their help. Cheers to our new life and happiness. Thank you AGAIN for ALL the help you have given us.
Natnael from Winnipeg
I would like to share to the public about Debt Medic and my experience, in hopes to encourage, influence and help others while assuring others that Debt Medic is truly an amazing option to consider genuinely for debt issues and its resulting stress in one's life.
Richard from Winnipeg
I have had a great experience consolidating my debt using Debt Medic. The staff is extremely knowledgeable and the process is simple and easy. I began the program owing over $25,000 in credit card debt and loans and will finish the program only paying $9600. I did everything from the comfort of my home online. I am on the path to rapidly rebuilding my credit and becoming debt free and could not have done it without Debt Medic. Special thanks to Kevin.
Kathy
I have never been more relaxed in my life since Debt Medic came into my life. There is no words to describe how wonderful the people are. I couldn't be more pleased with the service.
Aaron from Manitoba
My wife and I had quickly accumulated a lot of debt and we were never really good at debt management. On top of the credit card debt we already had, we took out a loan to help us move provinces. Once we got there, things went south and we found our monthly payments way more than we could financially handle. Everything was catching up to us at a rate quicker than we could take care of. My wife has always been a skeptic of "debt relief" or any business claiming they can help knock off some debt. I reached out to DebtMedic with a weary sense of optimism, "were they legit", "did I fall into a scam". But they are legit, and they were able to help me and my family knock off $13,000 in debt and packed it all into very affordable monthly payments. My family and I now rest easier knowing that we no longer have to think about our debt.
Waleed A.
Kevin & the team at Debt Medic have done a great & amazing job in putting me on the right track of being debt free after so many years of burden and debt. Highly recommend Debt Medic if you're facing financial problems as I am sure they will help the same way they did with me!!
Sandra
Let me tell you a bit of what I was going through. I was in debt and felt like I was sinking. One day I was on Facebook and seen all these ads about buying stuff and ads about getting out of debt and I did not believe any of it. Another day I went on and saw Debt Medic's ad and decided to click the link, and let me tell you this that day changed my life. They helped me so much and were always there to answer all my questions. Debt Medic is amazing so if you are in debt and feel like I did, I highly recommend Debt Medic - they will be there with you along the way.
A Mendoza
I had a wonderful experience and was very satisfied with the services they provided from the start till post approval. A reliable company that extends and offers a dependable program. Special mention to Kevin Senft (Debt Relief Specialist) for his exceptional and tremendous help. Very professional, accommodating and knowledgeable about the process and the program. He is an asset to the company. Strongly recommend Debt Medic to those qualified persons seeking solutions to address their financial/debt difficulties.
I.R.
I have never been sorry that I went to Debt Medic. I had a lot of debt to pay back which I never could have in my lifetime but Debt Medic helped me so I only have one payment a month to make. I am forever grateful.
L.S. - Winnipeg
I was 26K in credit card debt. My income had plummeted which resulted in not being able to pay my credit card required payment. I was looking for a solution. Of course I know it doesn't happen overnight, but as I was looking for options, I kept seeing these ads for help with debt. I came across Debt Medic through Instagram and I knew I had to give them a shot. At first, I was a little hesitant, but after having my first meeting with David and him telling me his story and how he got into helping others, I just knew this is what I needed to do to accomplish getting myself out of this temporary hole. I highly recommend getting in touch with David at Debt Medic to help you out of your debt hole, as he helped me out of mine. As of November 2019, I have been paying my debt down with the allocated amount and knowing if I didn't meet with David I would be stuck paying my credit card amount and wondering how I could ever get out of it.
L.L. from Winnipeg
Thanks to Debt Medic, my debt was reduced 80% and I can keep some of my hard earned money for food and education.
Anonymous
Had a great experience. Truly helpful, explained thoroughly and I always felt comfortable asking questions. Highly recommend if looking for great help getting you out of a bad situation. Thanks David!
D.M.
Kevin Senft was very professional, kind, and gave clear explanations. It worked out as I was told, one step at a time. Stress was relieved once all papers were prepared and great support at the Trustee meeting was very important for me. Always grateful for the help.
J. Fleming
Came into Debt Medic so ashamed of the debt predicament I had gotten into at this age of my life. David was so very understanding and with your help and guidance, I can see a light at the end of the tunnel. I highly recommend Debt Medic to anyone looking for a way out of debt.
Eva
The first time I met David at Debt Medic I felt hope. I had been drowning in my monthly debt payments for years and it was devastating to know that 95% of my payments were going directly to the interest, but the bank would not give me a loan. I had no other options. I felt trapped. Then I shared with a friend about my financial troubles and she told me about Debt Medic. I met with David who was very compassionate and patient. I felt no pressure and was given all the information I needed and time to decide what was best for me. The day I decided to begin the process I felt a heavy weight lifted off my shoulders. The WealthCare from Debt Medic was incredible. I felt supported and finally able to breathe. It is such a good feeling knowing that 100% of my monthly payments are now going directly to my debt. Thank you for taking the time to explain things to me and helping me through a very difficult time in my life.
G.S. from Winnipeg
October 5, 2023
Thanks team Debt Medic ,Kevin, David, and Brittney. I would like to thank Debt Medic for all their help in helping my partner and I get back on our feet. Our life skills and financial problems are way over 100% better now since we have had their help. Cheers to our new life and happiness. Thank you AGAIN for ALL the help you have given us.Debt Medic had solutions to bring my credit status bad to better. Their solutions quite practical and comprehensive to understand and made my awareness while going through the process. Everything started just after a simple call and a discussion with one of their experts. For me the first discussion was an honest, truthful, client focus engagement. Truly professional staff. Now that I have my debts settled I am in that pathway towards credit building and towards freedom. I have been given credit building options and avenues for myself. It is a big relief for me & working towards my goal. My purpose is to learn and finding the financial freedom and stick to the discipline needed to maintain the good credit standing in finance. Debt Medic solutions will definitely driving me in that direction to my freedom. They are dedicated towards it. I guarantee as a client. I learned a lot from them. Thank You.
Pat M from Winnipeg
September 15, 2023
I found myself over my head in debt after maxing out my two credit cards, due to my inability to work after a back injury. I attempted to negotiate an agreement with the cardholders, which would include a method of payment that I could afford and also save my credit. This did not work for them, instead, they sought the help of collection agencies. The phone calls became unbearable for myself and my family leading me to seek professional help. I found the help I needed at Debt Medic. The team at Debt Medic was very professional and knowledgeable in assisting me in coping with my problem. They immediately got to work with my creditors and managed to negotiate an amount of less than half the amount owed. I now can sleep at night again, and I can answer my phone again, without fear. I am now working with David, who is helping me repair my credit. Thanks, Debt Medic.
C.D.
July 26, 2023
I lost over half of my income due to Covid-19. Compounding that was the inability of finding new employment at 60 years of age. I found myself in a financially difficult situation. Jodi at Debt Medic negotiated a settlement that I could manage, and the upfront costs were reasonable. She was able to turn $99,000 of debt into $19,500 with interest free affordable payments of $325/month over 5 years (I used to have to pay close to $2000/mo). I highly recommend Debt Medic and am so grateful for their assistance.
Pat from Winnipeg
June 2, 2023
It was like facing HELL! I had 2 credit card bills amounting to just over $14,000.00, and try as I may, just was unable to negotiate a reasonable way of settling the debt, long, or short term. I was reminded of another option, Debt Medic, they would be able to do what I couldn't, and they did, by reducing my debt to less than half, with monthly payments that I can afford. Many thanks to the Debt Medic and their team of professionals.
Gerald
March 20, 2023
In October of 2022 I came to the terrifying realization that my debt was becoming a very serious problem in my life. I had many sleepless nights crunching numbers and trying to figure out a plan. Truth was that I just didn't have enough income to divide between all my payments. I was putting minimum payments on my cards only to use them because my back account was maxed in overdraft after paying bills, monthly loans and card payments. One morning on coffee break I decided to Google solutions, what could it hurt. I stumbled upon Debt Medic and read all the amazing reviews and stories. It was mind blowing seeing all these regular hard working people in the same situation as I was in. I initially submitted the entry form and got an email back shortly after. I was intimidated and embarrassed to talk about my debt with a stranger but Jodi was awesome. She shared her story and genuinely wanted to help. I dragged my feet for a few months and Jodi was persistent but not pushy. In late December I finally decided to go through with the consumer proposal. It was a stressful experience for me but Jodi and Brittney answered all my questions (no matter how many I had) and helped me get steps closer to financial freedom!! I can't tell you how amazing it feels to stop getting calls from creditors and banks. It makes me feel like I have a future and a better understanding of managing money. Definitely recommend Debt Medic to anyone in need. They are an amazing company!! Thank you Jodi , Brittney and everyone at Debt Medic!!
Trina
January 23, 2023
Debt Medic has helped me through this whole process so smoothly. I opened a business in 2020 and 6 weeks later I was closed because of covid and drowning in bills & debt. I was in debt for $350,000 and Debt Medic helped me through a consumer proposal and I only have to pay back $21,000 over 5 years. I can afford my bills now and work on moving forward with my life and start rebuilding my credit for the future. I highly recommend speaking to Debt Medic to answer any questions you may have or helping you through your financial situation to be able to move forward.
Debbie
November 22, 2022
First time in my life couldn't find a job due to COVID then I ended up with 10K plus credit card debt with 22% plus interest. With the current high food inflation, it would take me more than 5 years to pay all the debt off.
I am so glad I booked an appointment with Debt Medic. It was a big decision and was also embarrassing for me. Jodi sat me down and explained everything including how it works, what the steps are and what to do in the future to avoid making the same financial mistakes. Since my case was a little bit special, she went further by digging for the answers just to make sure I had all the accurate information. David also helped me to get the lowest deal possible. It was such a relief when I heard the result is officially accepted by my creditors.
None of this could have happened without their help. I am so glad I reached out to them for help! It's one of the best and most important decisions I've made.
Angie Banman
September 9, 2022
I saw an ad online and honestly didn't think they could help me. Turned down for a loan at the bank but we were drowning in payments and garnished wages! From the very start I felt taken care of! Our unique schedule was worked around and we did zoom meetings to start the process and signed all documents by online signing. The documents were well explained and we joked and laughed with David! He was so down to earth and never made us feel like we were being judged for our situation! Brittany contacted us the next day and got me a list of documents needed and she made the process so easy! We even formed a sarcastic relationship over email! One day I want to meet her! David was there the morning of our meeting with the trustee and had me calmed down with arming me with the knowledge of what to say and what to expect! The trustee never made us feel terrible or judged either and explained the process and the situation clearly! I slept soundly for the first time in months after that meeting!
If you have questions they will answer them and are ready to help! Now we are going for meetings on investing and finding the right solution for our future! I never thought I had one and would be working till I died!
Highly recommend this company and their amazing staff!! They have given us so much hope! Thanks David and Brittany for making us feel we turned to the right people!!!
Lorraine from Alberta
June 1, 2022
As my husband and I were approaching retirement, we realized that we were carrying too much debt to enable us to retire. So we discovered Debit Medic which was our life raft! The team got all our paperwork submitted in orderly fashion and we can see a light at the end of the tunnel. We have a scheduled plan to payoff our reduce debt load. We even put some towards a savings account.
Joseph from Winnipeg
February 18, 2022
Hi my name is Joseph, I've been struggling financially for years now.. until i found Debt Medic. They really helped me out on how to build a better credit score and achieve my financial goals which is happening right now! In a few years i am planning to get my dream house all thanks to Debt Medic on helping me build and finally breathe financially. Thank you David and Jodi! This is life changing!!!
S. Gamage
November 2, 2021
Debt Medic had solutions to bring my credit status bad to better. Their solutions quite practical and comprehensive to understand and made my awareness while going through the process. Everything started just after a simple call and a discussion with one of their experts. For me the first discussion was an honest, truthful, client focus engagement. Truly professional staff. Now that I have my debts settled I am in that pathway towards credit building and towards freedom. I have been given credit building options and avenues for myself. It is a big relief for me & working towards my goal. My purpose is to learn and finding the financial freedom and stick to the discipline needed to maintain the good credit standing in finance. Debt Medic solutions will definitely driving me in that direction to my freedom. They are dedicated towards it. I guarantee as a client. I learned a lot from them. Thank You.
Hernhel Jhade
September 23, 2021
I was struggle to manage my bills every month but these people will be able to help you to be a debt free, just like me I was one of those people now debt free. They are approachable, generous, and kind and will help you to be debt free. Thank you so much Debt Medic.
Cheryl Campbell
August 4, 2021
THANK YOU SO MUCH! David and Jodi the help you gave me has relieved so much stress from my life and I was finally able to have a peaceful and enjoyable summer thanks to you two. I can't even begin to Thank you enough for guiding me through all the paper work I needed to send in, there were times where I wanted to give up but you Jodi would provide me the exact things I needed and thank you for being so patient with me. I have happy tears of joy right now thanks to you guys! I wish I could find all those emojis you guys find that I could send I would send you my happy dance! but computer is not my thing.
Greg from Westman
Due to an expensive divorce and losing over 50% of my income due to Covid-19 lockdowns my ability to service all my debts became a stressful nightmare. I called several companies and was given costs for service that were impossible for me to meet. I literally thought bankruptcy was my only option until I spoke to David at Debt Medic. They negotiated a settlement that I could manage and the up front costs to them were reasonable. They were able to turn 90,000$ of debt into 18,000$ which I now pay over 5 years. My credit is poor for a few years but not as bad as it would have been going bankrupt. This is not a situation that anyone wants to be in but if you are in financial difficulty and see no way out I highly recommend contacting Debt Medic.
Susan K from Edmonton
I was approaching retirement age and realized that the debt that I had accumulated was becoming unmanageable. I tried everything I could to get it down on my own. I pushed off retirement for 2 years hoping that if I continued to work past 65, that I would be able to make some kind of dent in this mountain that was literally sitting on my shoulders. The weight became too much to bear and I knew that if I wanted to retire, I needed help. I consulted a financial advisor and he immediately referred me to Debt Medic. I was contacted right away and the ball was rolling. I was so impressed with David & Kevin for their courteous, knowledgeable service. They explained all the steps I needed to take to go through the process of getting my financial life in order. They were readily available to answer any and all questions, answer all my emails and put my fears to rest. There was no judgment for the predicament I had gotten myself into and I felt better immediately upon signing up. I recommend Debt Medic to anyone who is struggling with debt and don't know where to turn. Help is just a phone call away. Thank you so much David & Kevin.
Shirley from Winnipeg
Debt Medic saved me. Trying to pay my bills for as long as I could but due to circumstances out of my control I couldn't carry on payments. Debt Medic took care of everything for me. Very professional and caring I would recommend them to all who feel the need for financial help.
Joan
I was desperate to find help for my increasing debt and their interest. Having to live from paycheque to paycheque. I decided to look for help then I came across Debt Medic. They were able to help me lessen my debt. Great help from being so helpless with my debt to working my way towards being better financially. Thank you Debt Medic!!
Rickey Lapointe
I am Rick from Winnipeg, Manitoba. I had a debt of $65,000 and decided to seek help from Debt Medic who were able to consolidate my debt to $21,000. All thanks to Debt Medic! I am glad I went to see them and really thankful to them for helping me stabilize financially.
S & J Valentim
We would like to start off saying thank you so much to you and your colleagues in helping us with our financial debts. Your debt management program has helped us out so much by having less stress over debt and has given us another chance to see our goals and dreams come true in the near future. Your program has helped us with budgeting and is helping us save for our future. We can't thank you enough for your guidance and helping us move forward from here with your support. Thank you so much.
Ronalda Beckett
I was drowning in a sea of debt and couldn't see a way out. I was stressed and getting very depressed. There didn't seem to be any hope until I found Debt Medic. They have given me my life back. A huge weight has been lifted and I have my life back. Help is out there, you just have to take the first step. Thank you David and Debt Medic.
Shay
Debt Medic has helped me so much in regaining control of my finances. I no longer feel stressed due to debt and overwhelming interest payments holding me back from my savings goals! I was scared but am so glad I took the leap! Not having any credit has actually shown me how to budget and I have more savings to show for it. I no longer feel dependent on credit anymore and with the help from David and Christine at Debt Medic, I am on track to hit my financial goals which seemed impossible only 6 months ago.