Your First Steps to Becoming Debt Free
Yes, We Are Open -- Monday-Friday -- 9:00am - 5:30pm CST
All health and safety processes are in place. Please phone to set an appointment!
Shay
Debt Medic has helped me so much in regaining control of my finances. I no longer feel stressed due to debt and overwhelming interest payments holding me back from my savings goals! I was scared but am so glad I took the leap! Not having any credit has actually shown me how to budget and I have more savings to show for it. I no longer feel dependent on credit anymore and with the help from David and Christine at Debt Medic, I am on track to hit my financial goals which seemed impossible only 6 months ago.
Rickey Lapointe
I am Rick from Winnipeg, Manitoba. I had a debt of $65,000 and decided to seek help from Debt Medic who were able to consolidate my debt to $21,000. All thanks to Debt Medic! I am glad I went to see them and really thankful to them for helping me stabilize financially.
Len Berard
My wife and I fell into some financial difficulty and were not able to make ends meet. We went to Debt Medic and they helped turn our problems into a manageable financial solution. Kevin and David were very professional and knowledgeable. We would recommend their services on any debt solution.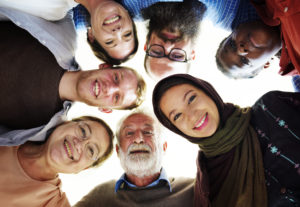 HOW IT WORKS
Debt Medic Wealthcare Plan
Let our experienced professionals walk you through our 4-Step process...
EVALUATE

In your FREE Check-Up we will evaluate all your options to determine the best course of action for your situation.

ELIMINATE

Eliminate your debts by implementing the best strategy based on your financial situation and goals.

EDUCATE

Online financial education tools and videos including a program to assist in training your children.

ELEVATE

Learn how to actively rebuild your credit score and create a successful cash flow management system.