Building Your Credit with NEO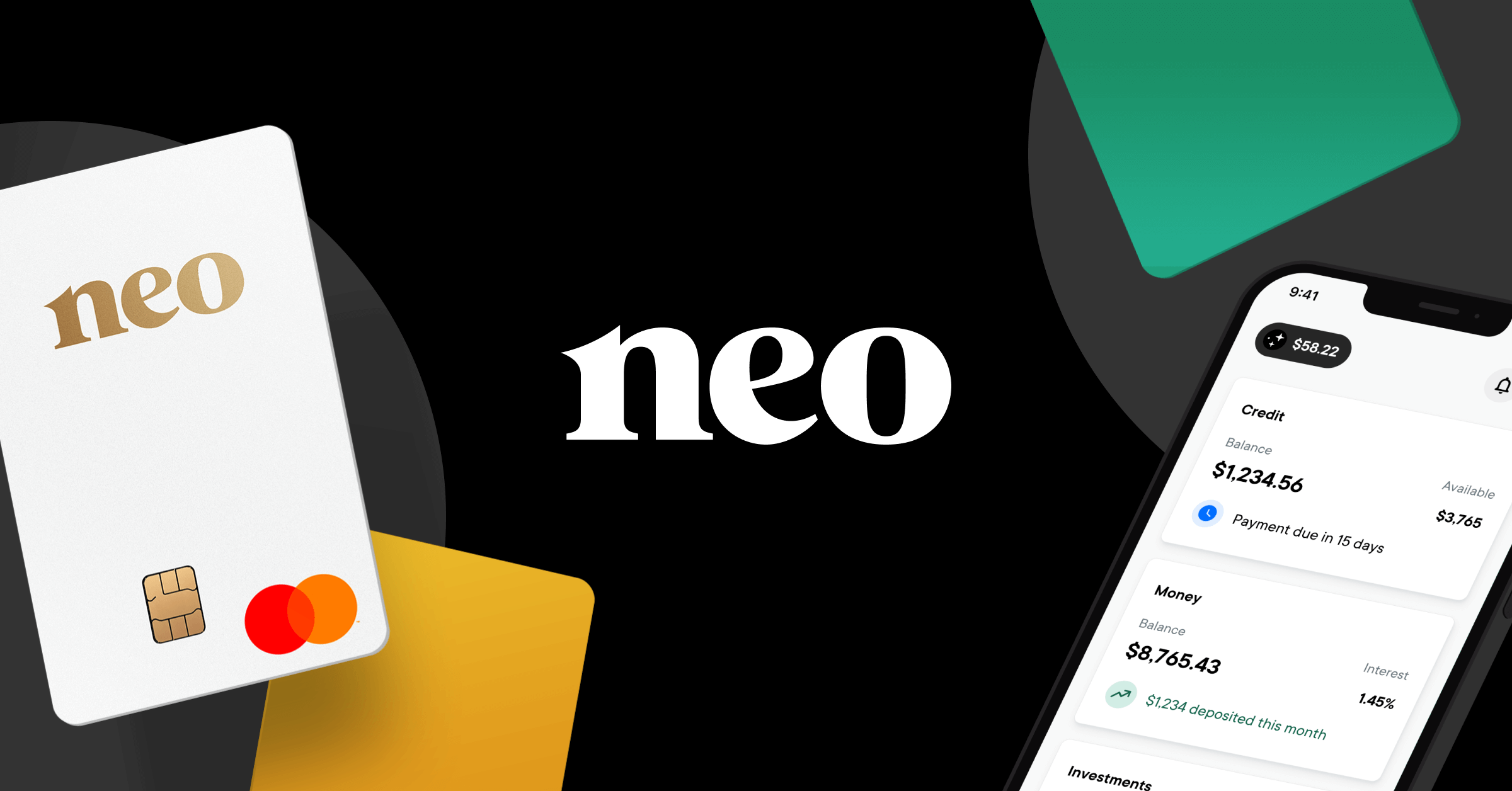 What if the future of banking wasn't a bank? They're reinventing how Canadians spend, save, and grow their money – all together, in one place.
Step 1 - Go to Referral Page
Click on the link or scan QR code to take you to our NEO referral page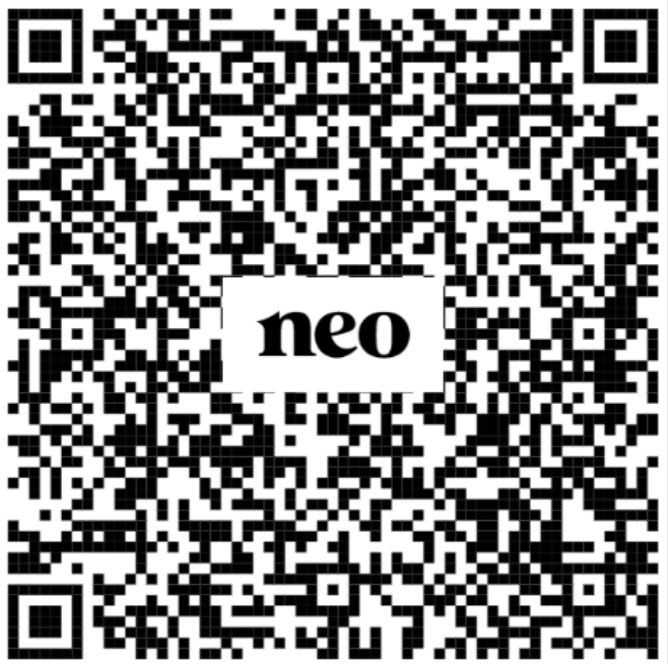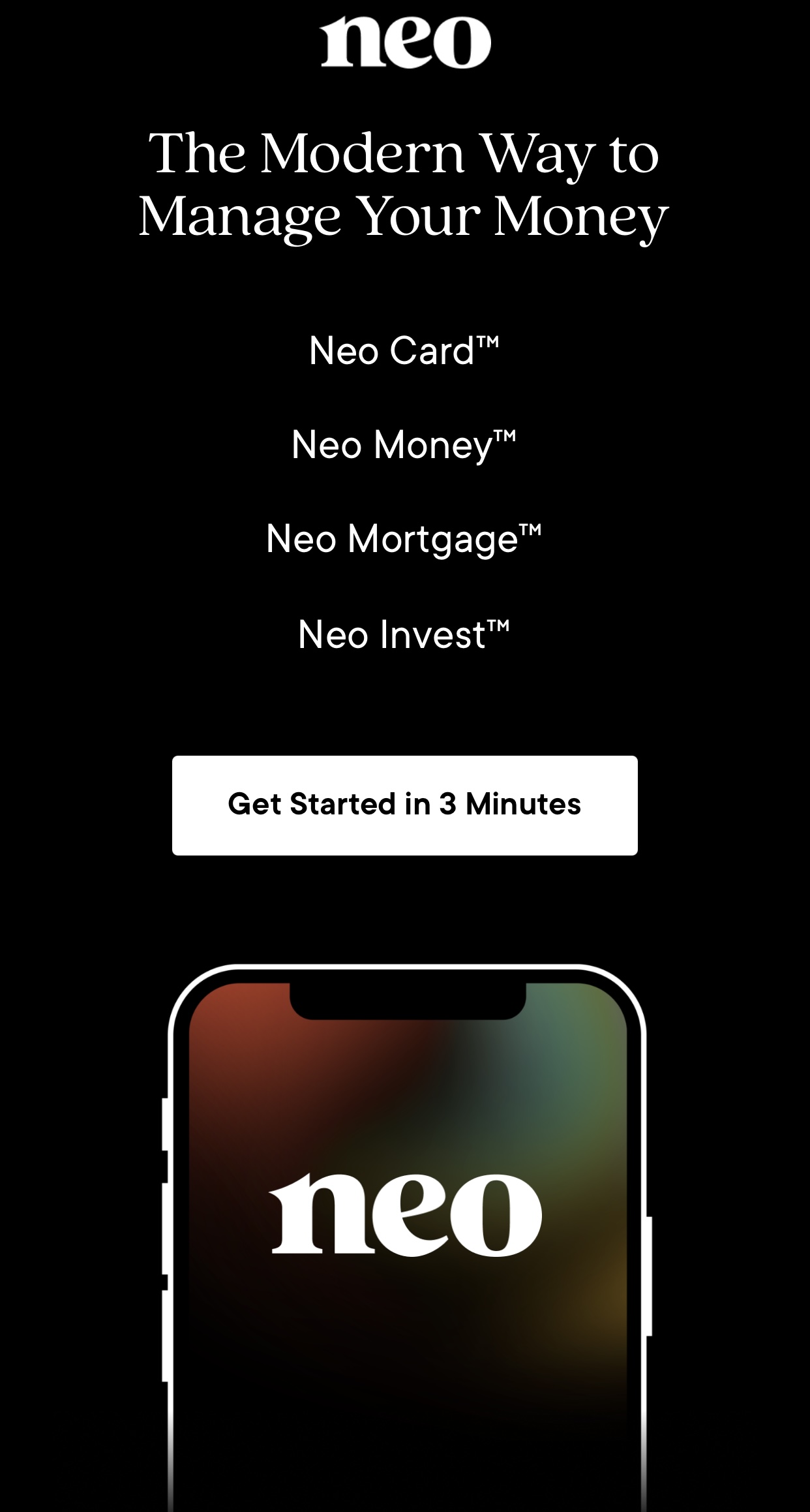 Click "Get Started in 3 Minutes" button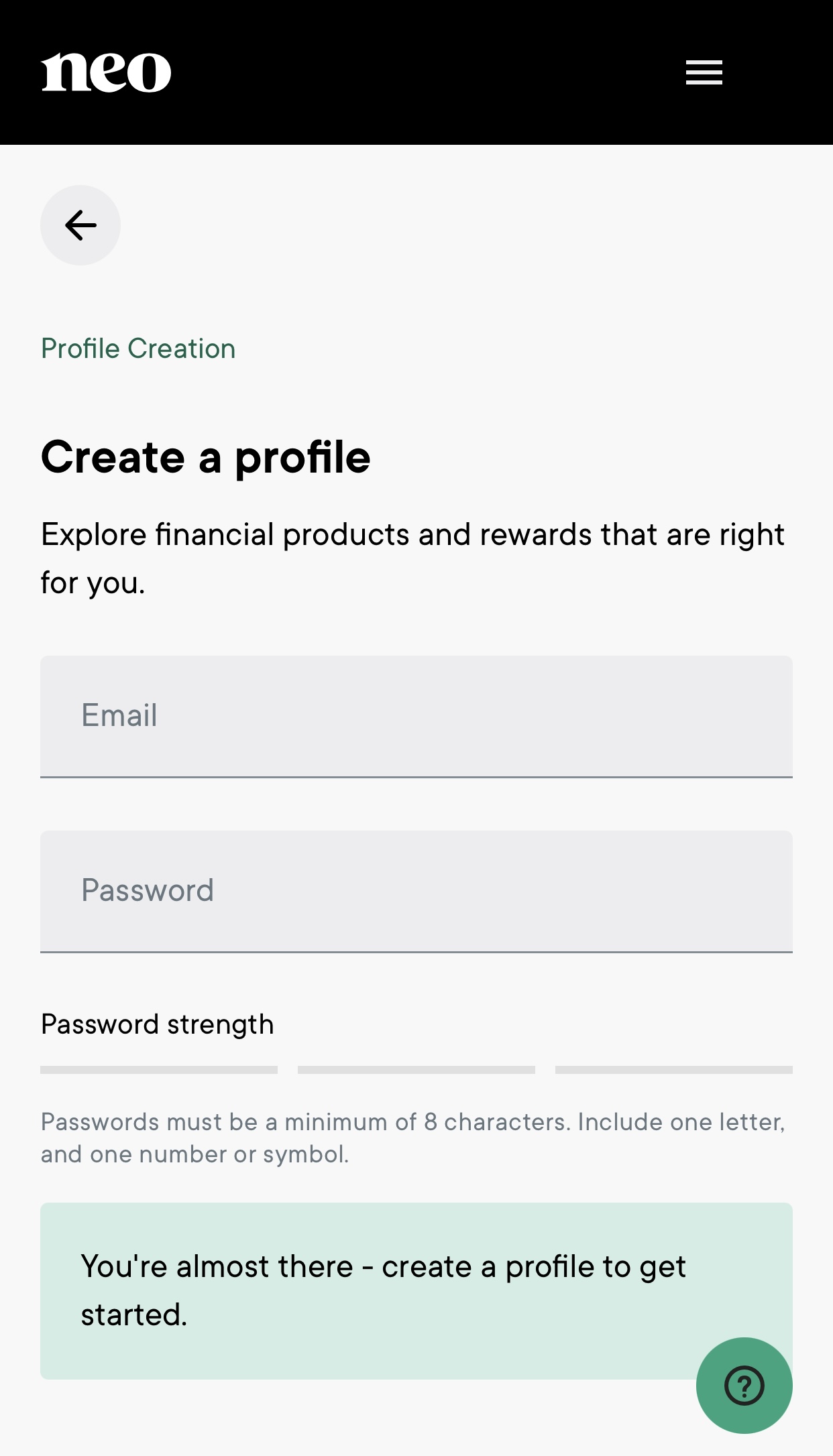 Fill in Create a Profile form and click Continue button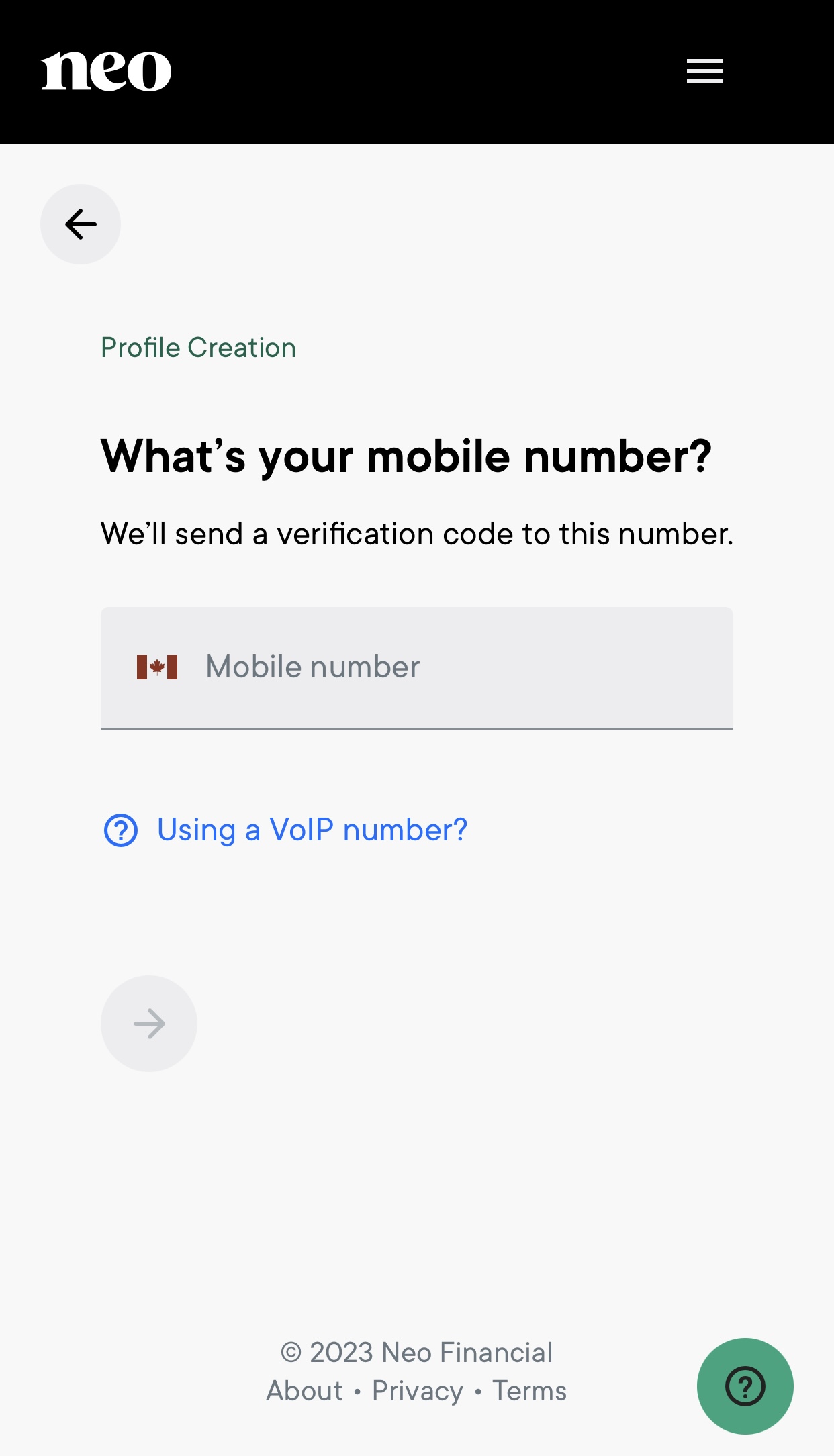 Enter your Mobile number and click arrow button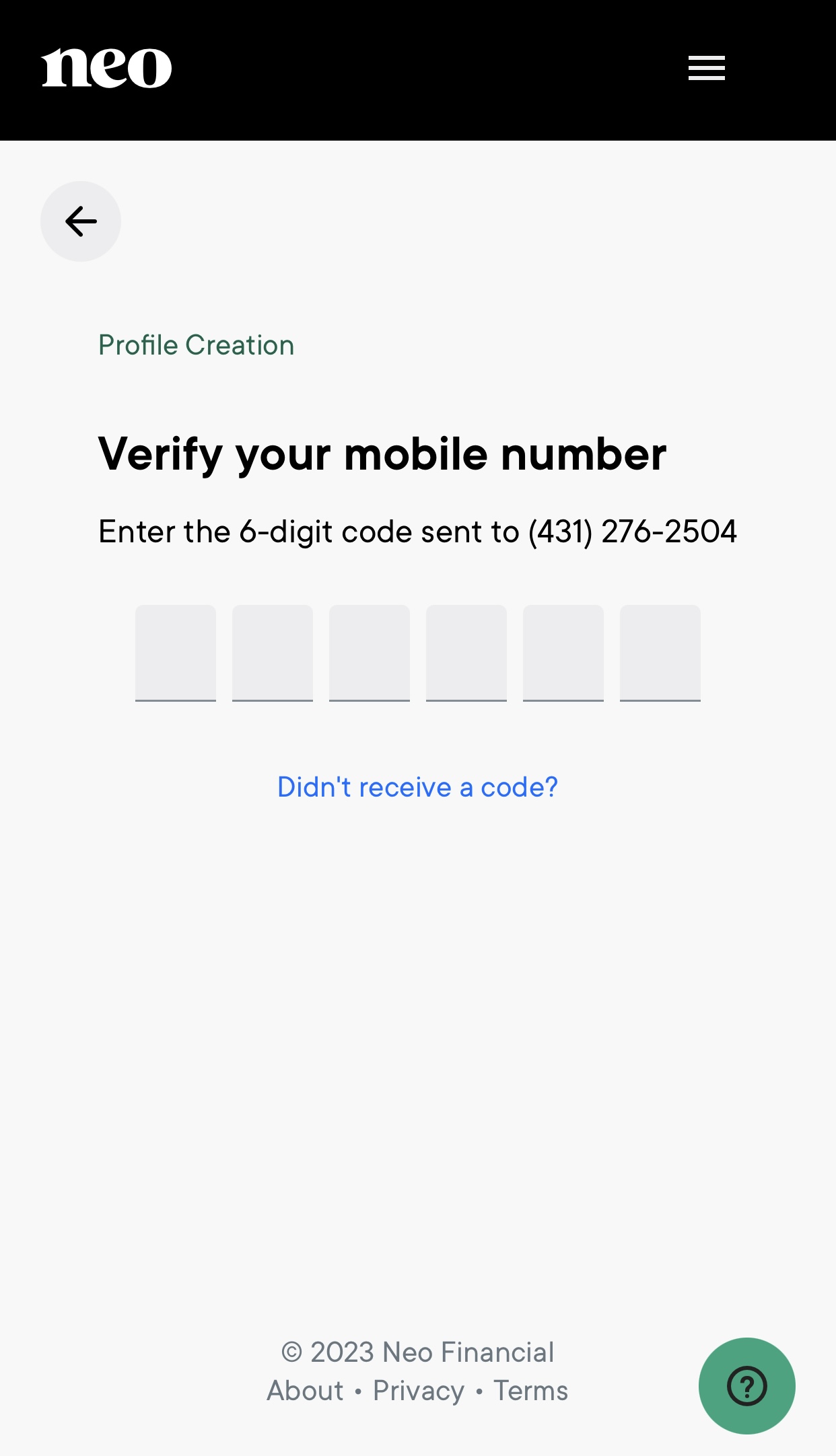 It will send a Verification number by text and fill it in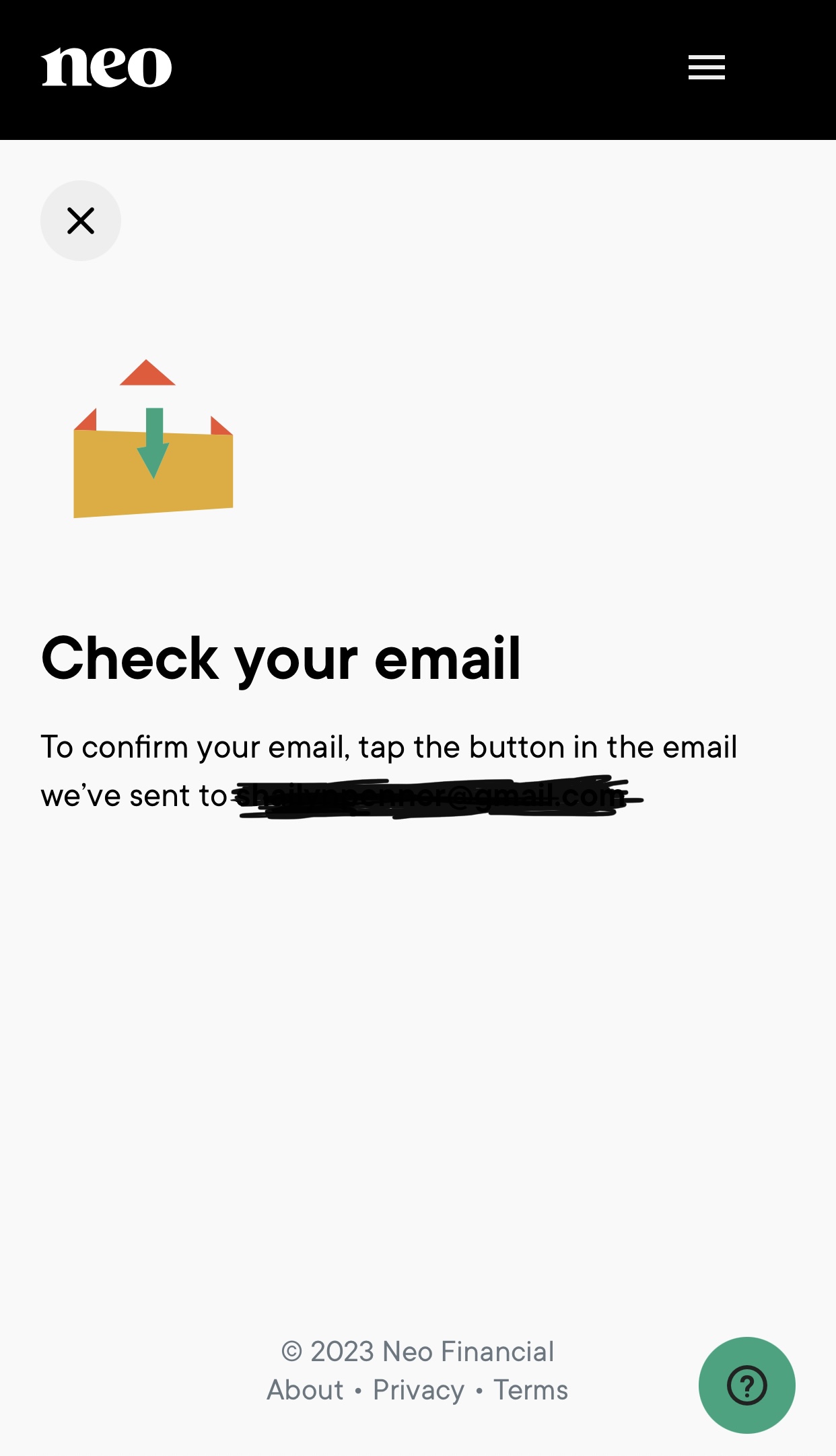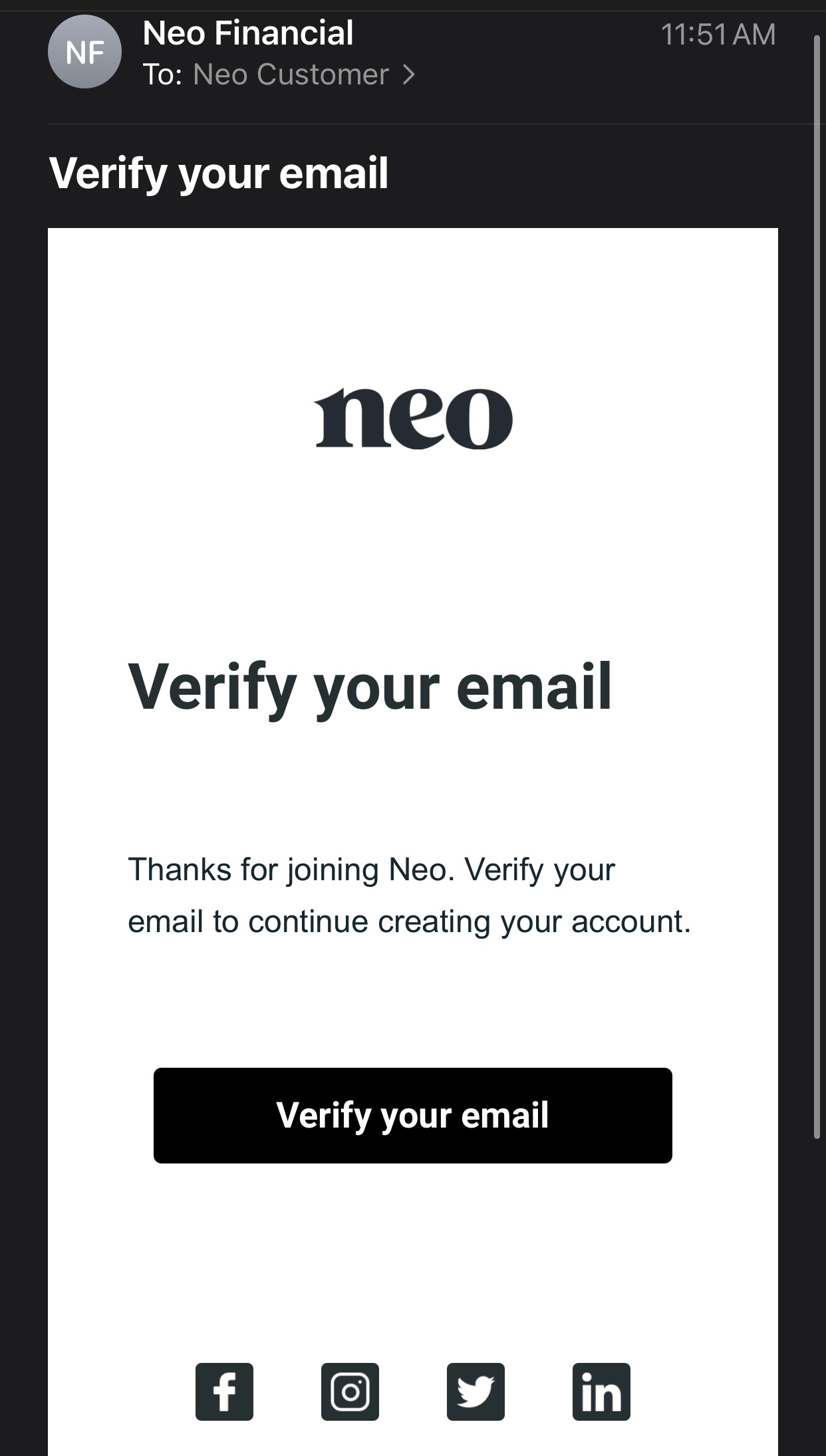 In the email click on the "Verify Your Email" button
Step 1 - Basic Information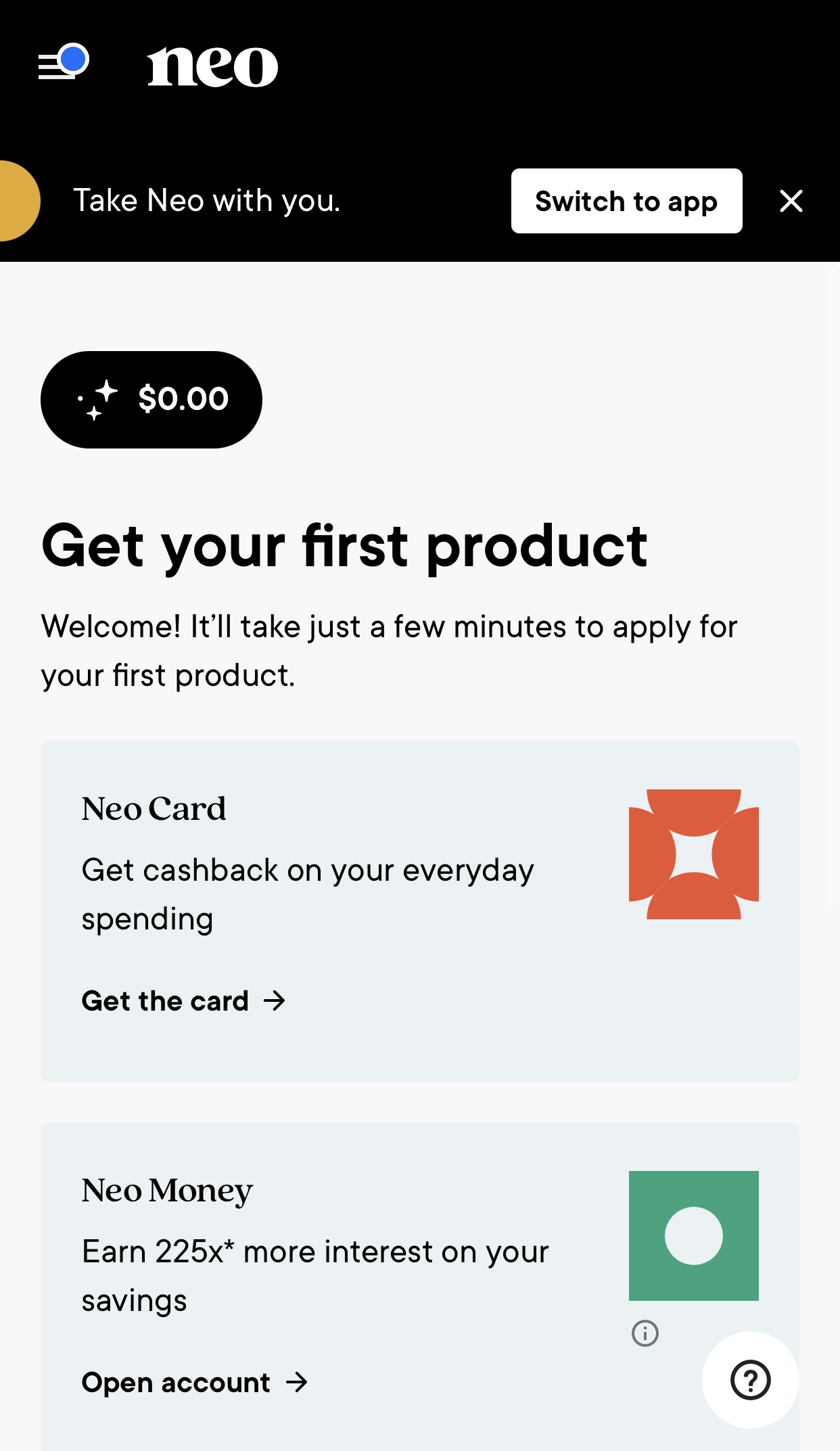 Now you are back in NEO and lets set up your NEO Money Account first - Click on Open Account under NEO Money section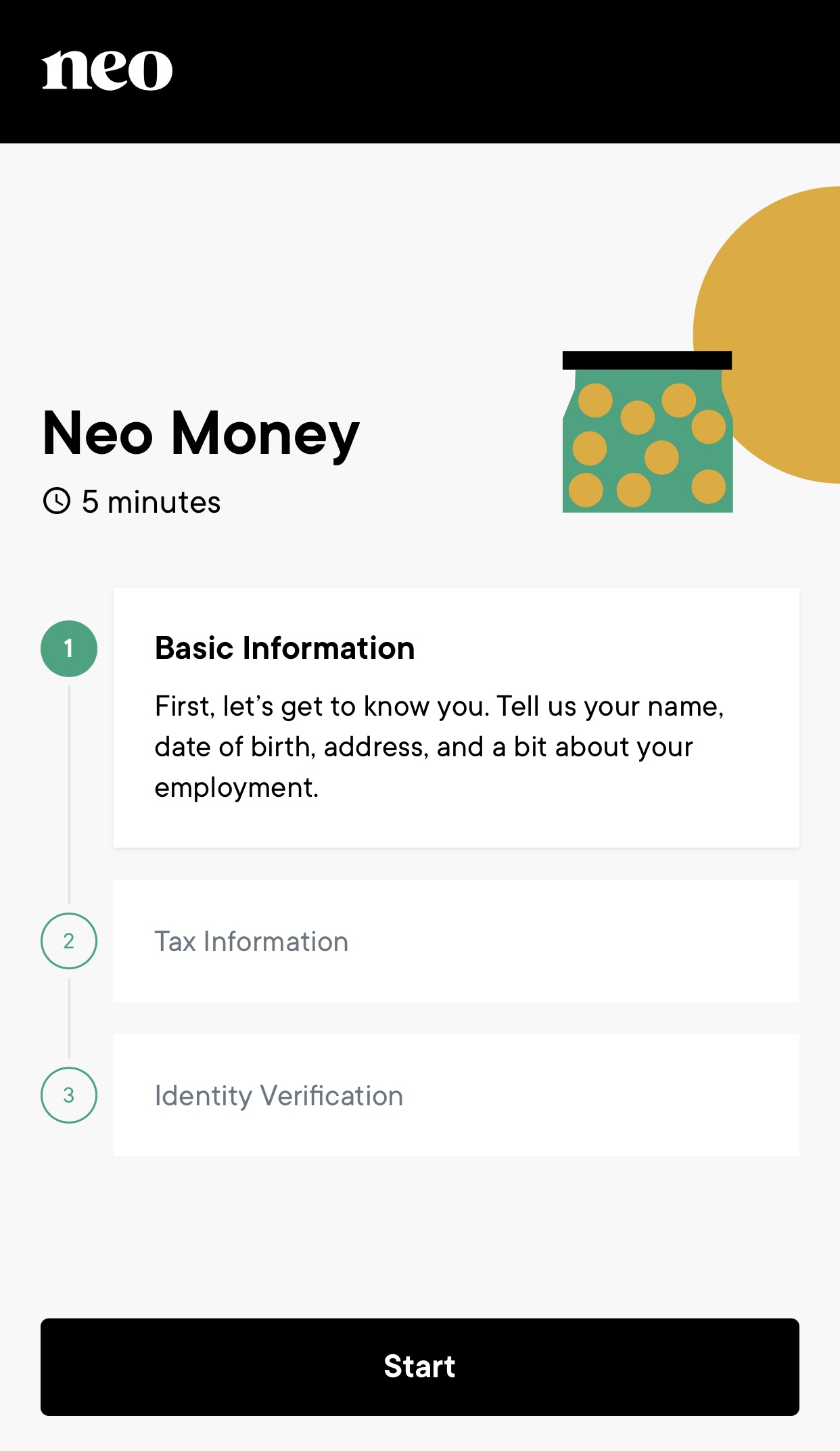 Click Start at bottom of page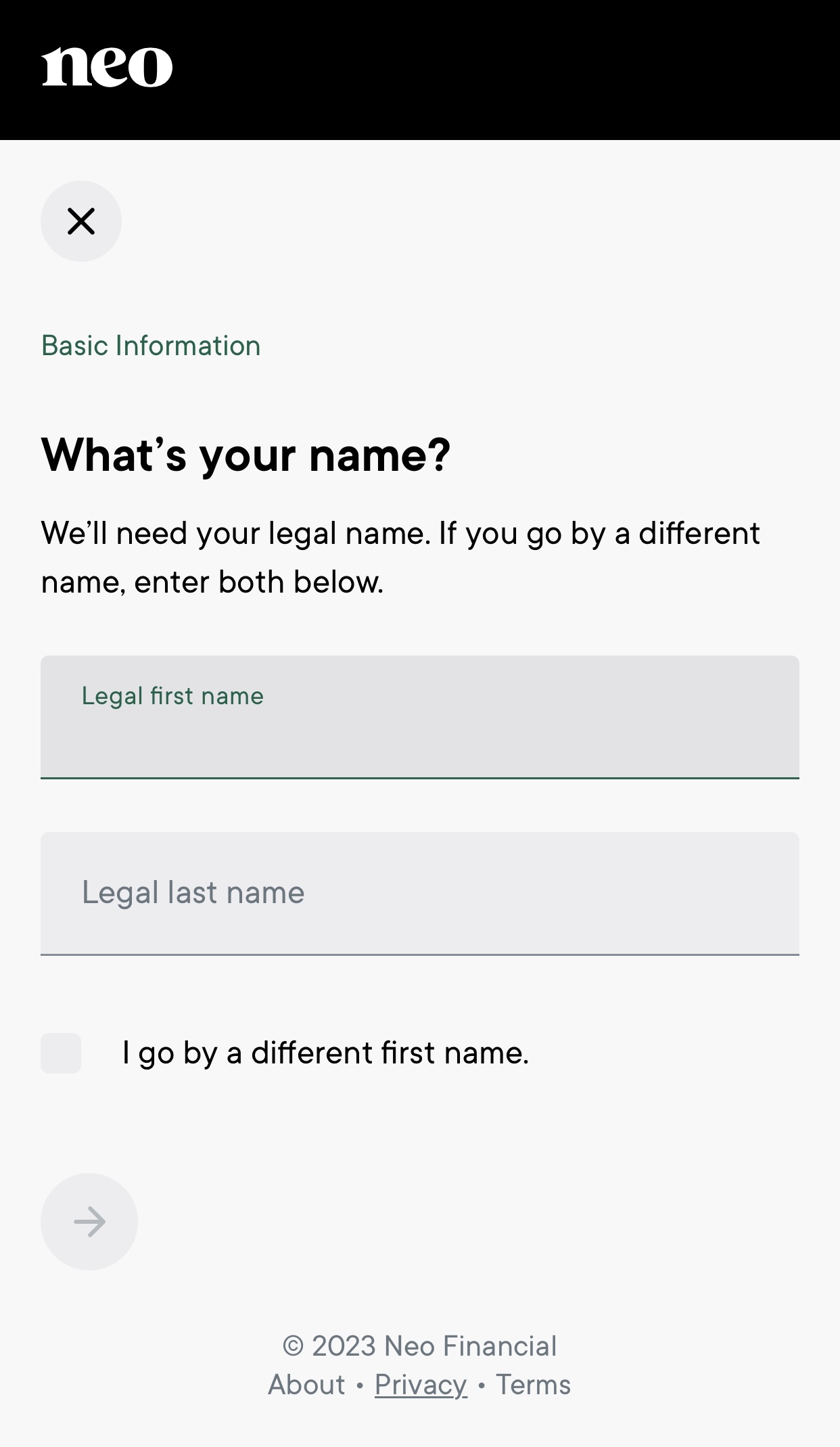 Fill in name then click arrow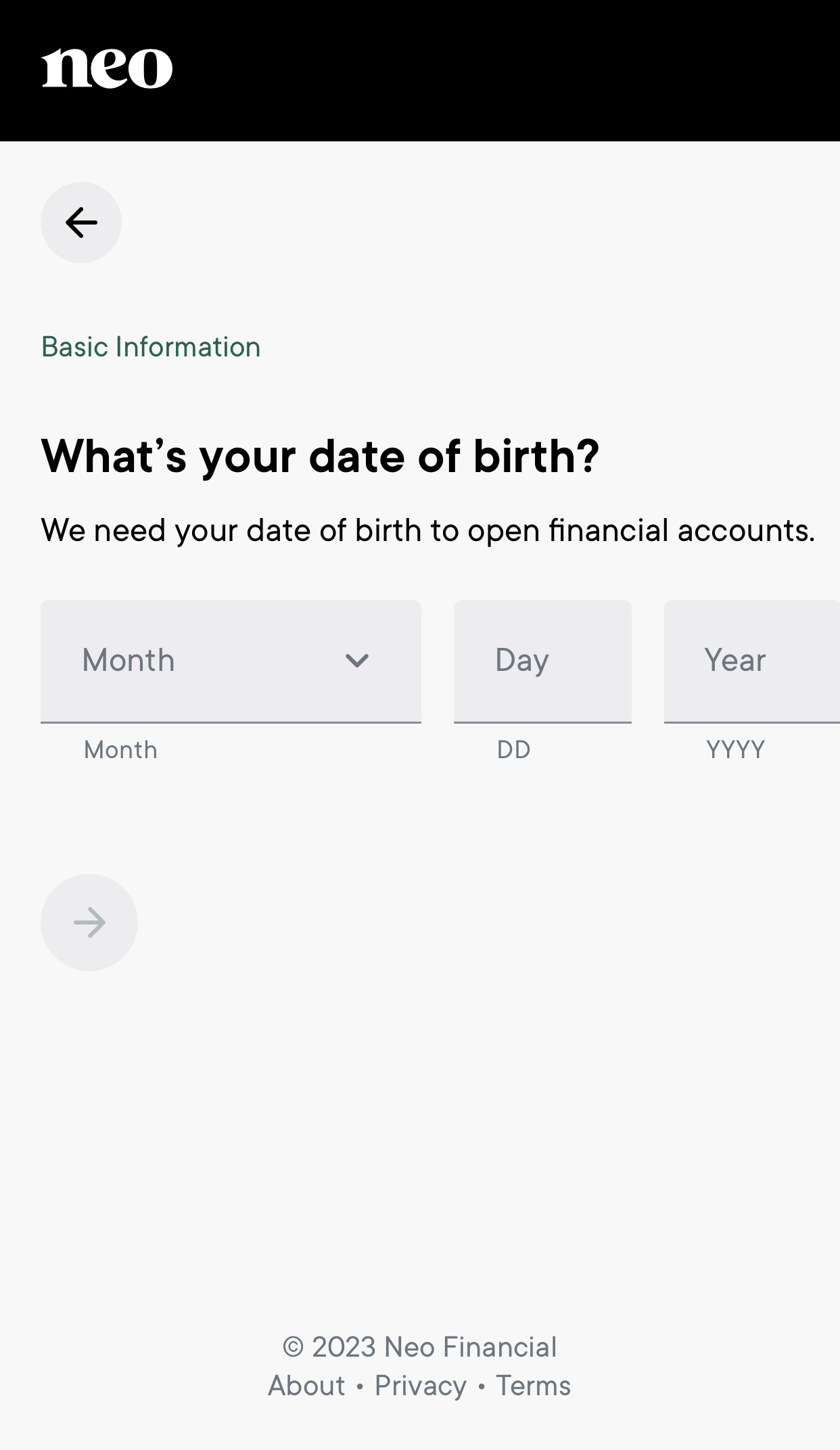 Fill in Date of Birth then click arrow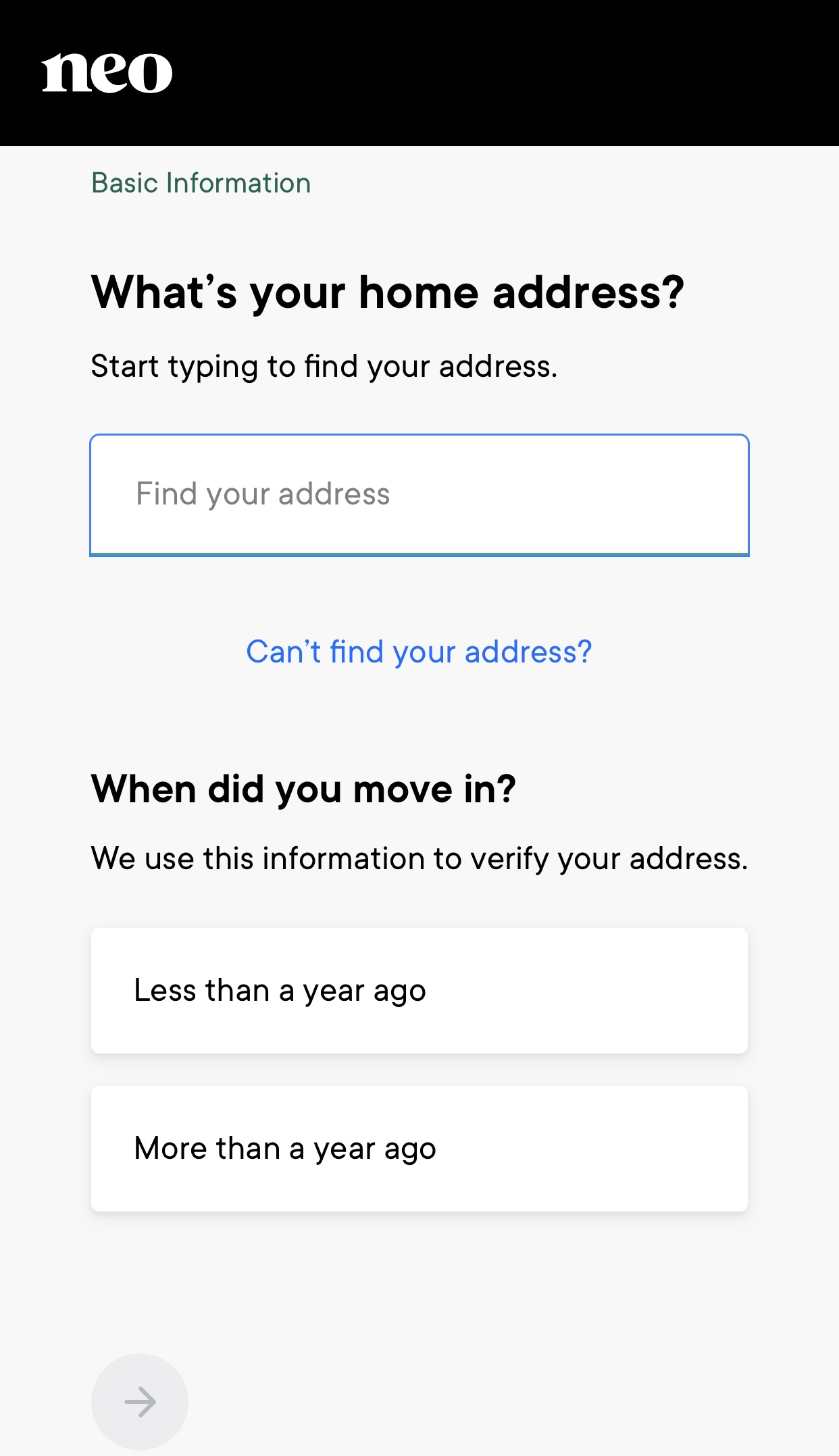 Fill in Home Address and enter date when you moved in (it will ask previous address if it is less than 1 year ago) then click arrow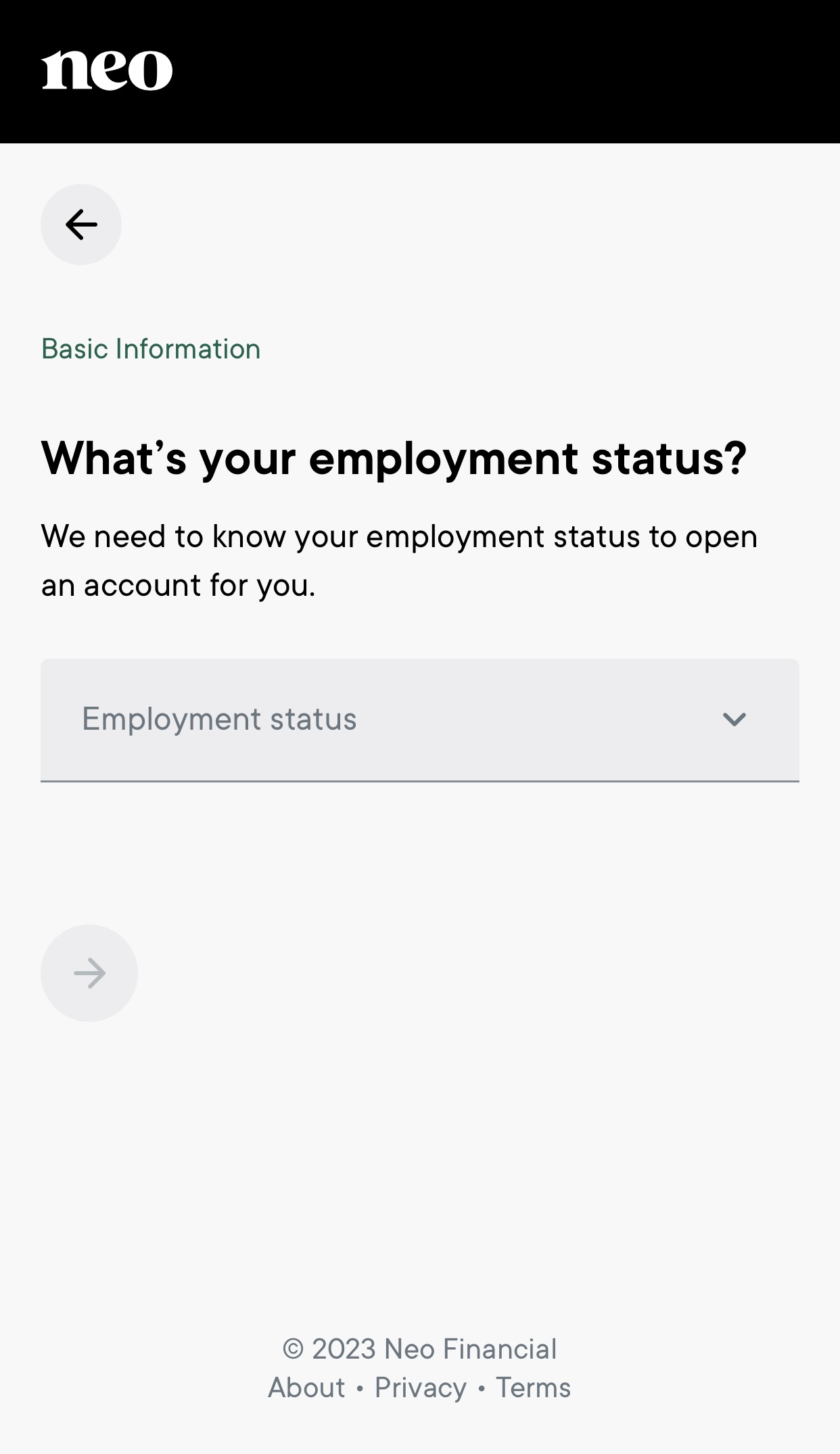 Enter Employment status (depending on your selection it may ask additional questions) then click arrow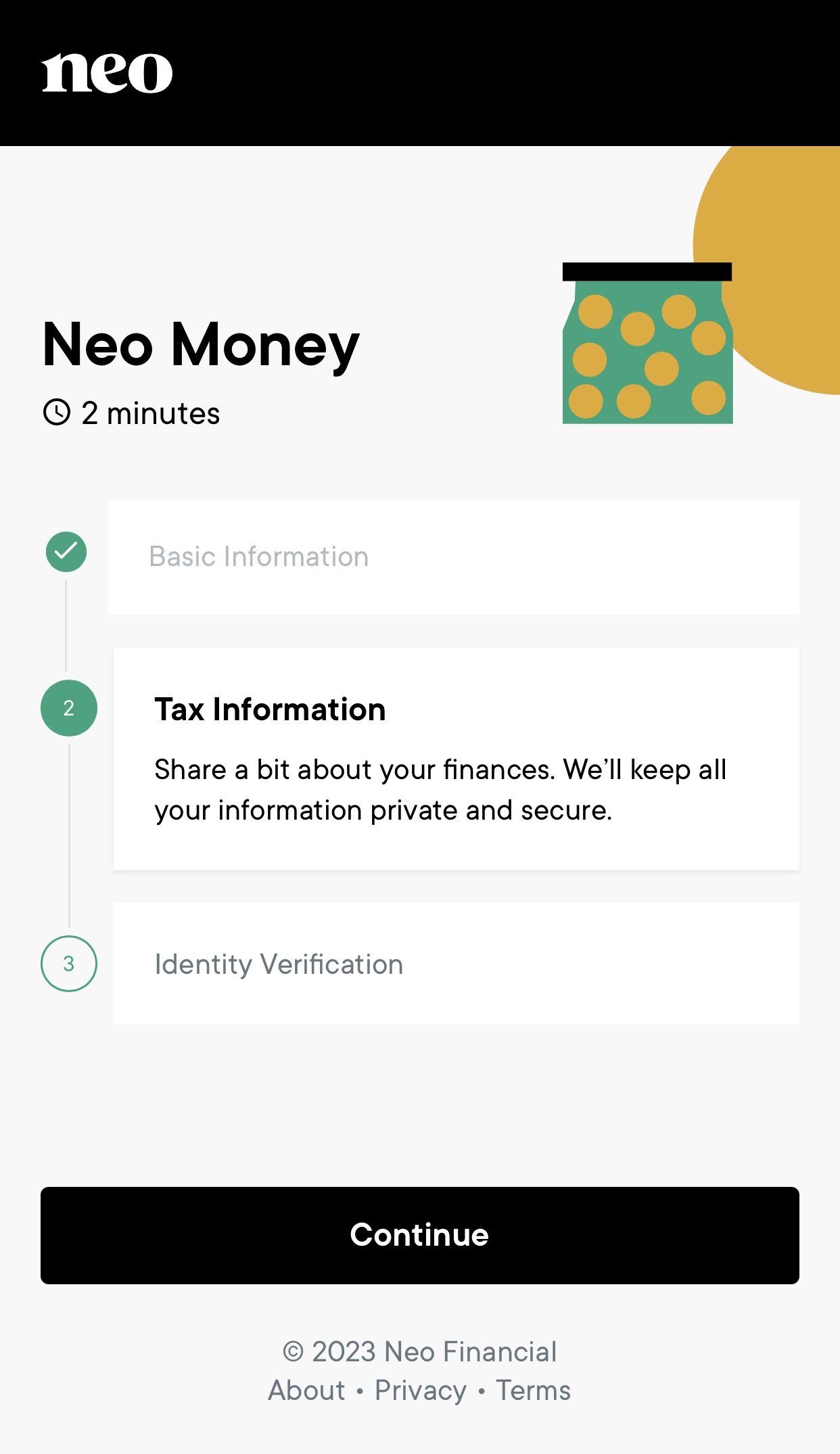 Now you will be on the Tax Information page - click Continue button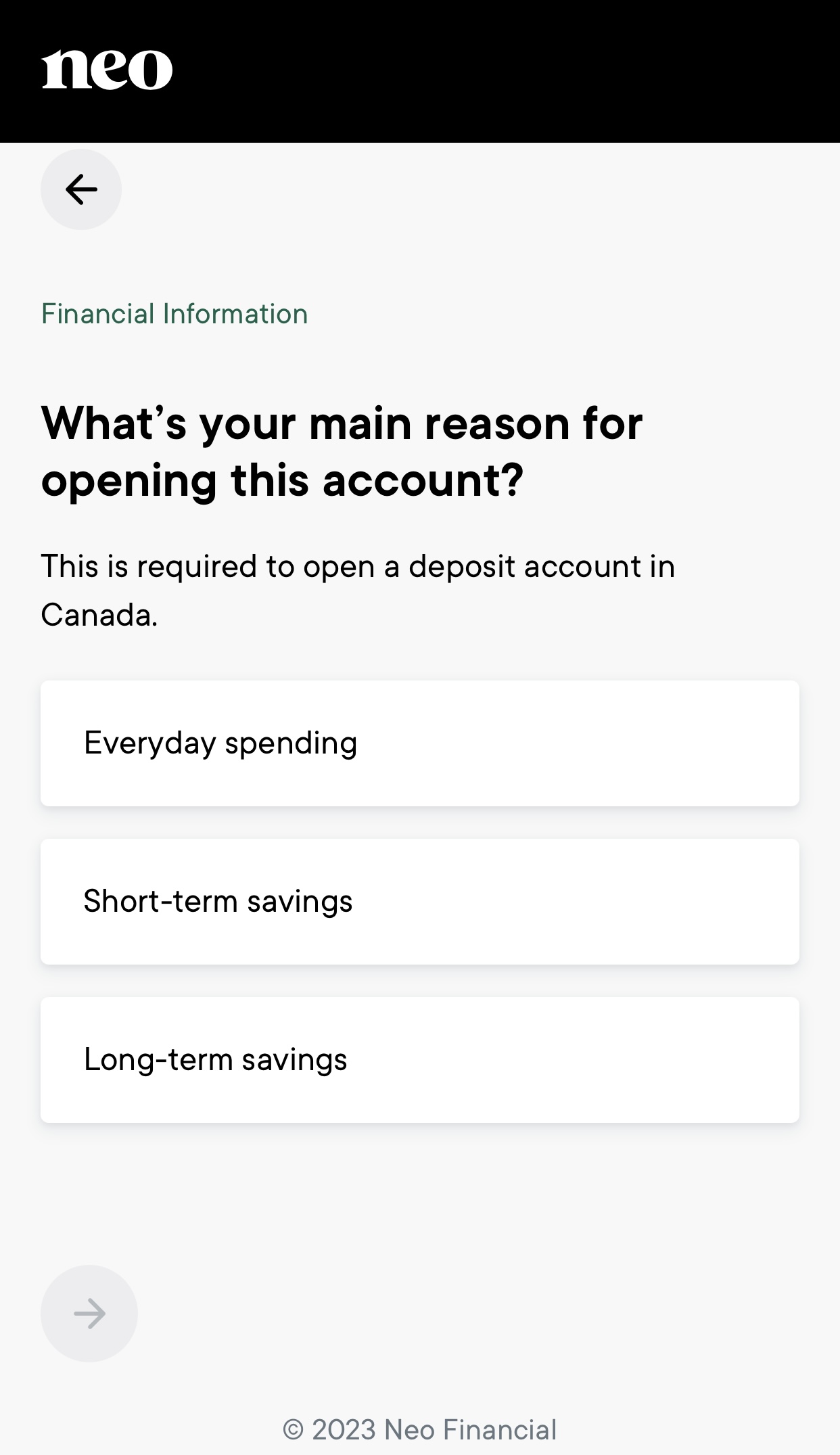 Choose the reason to open account (i.e. Short Term Savings) then click arrow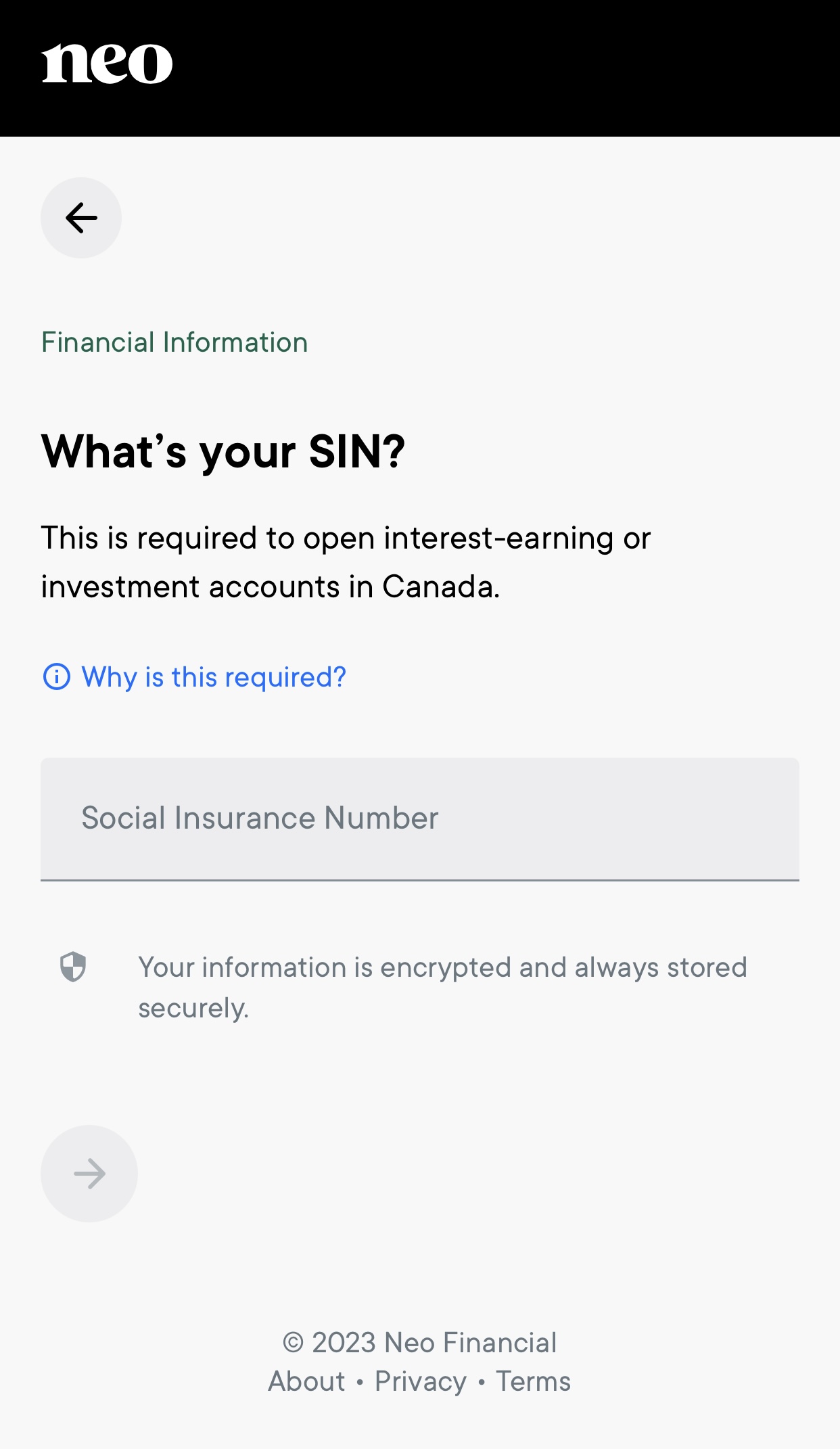 Enter SIN - This is likely as you get paid interest on your accounts and they have to report it as income to CRA - then click arrow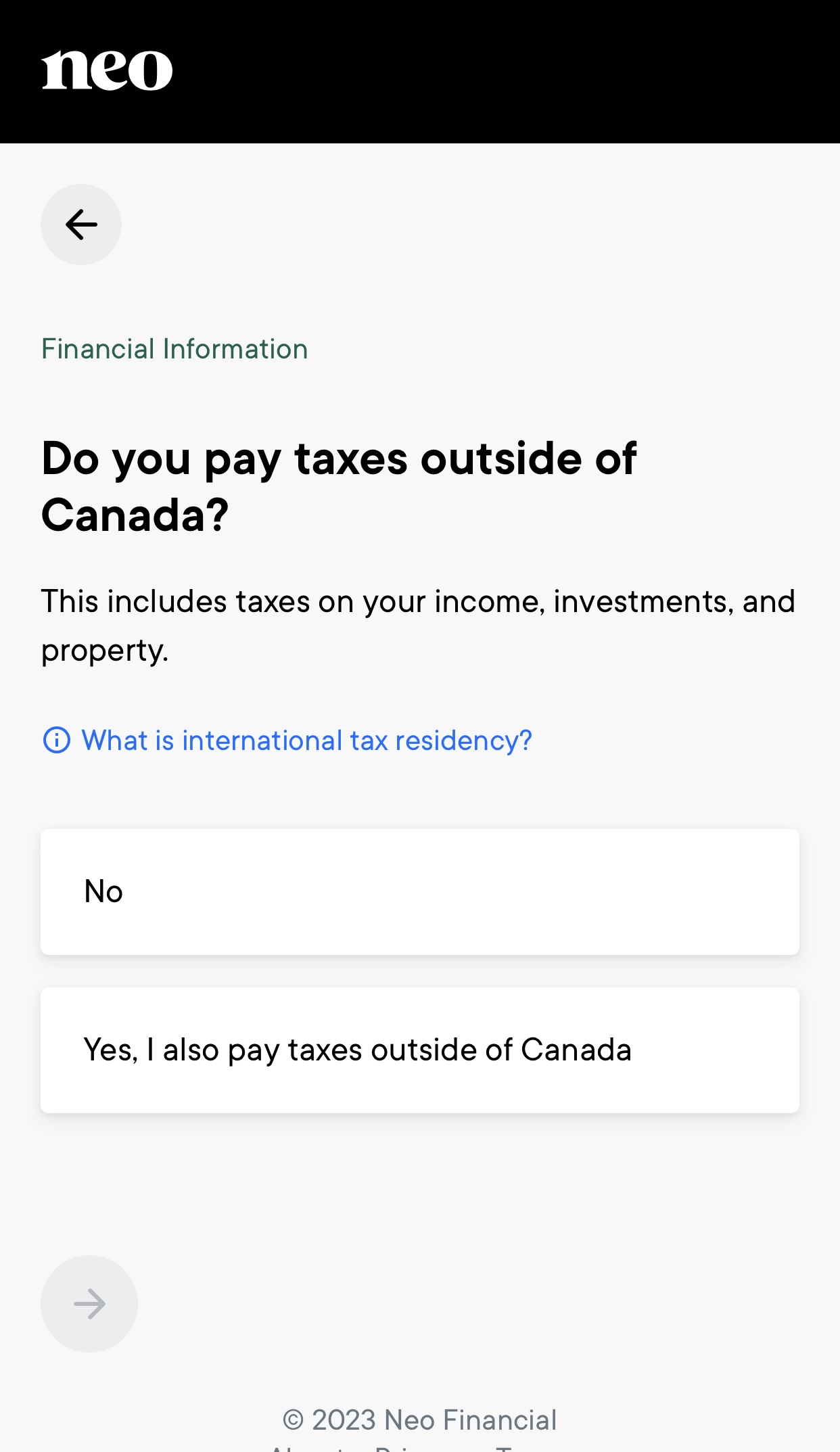 Answer question regarding if you pay taxes outside of Canada then click arrow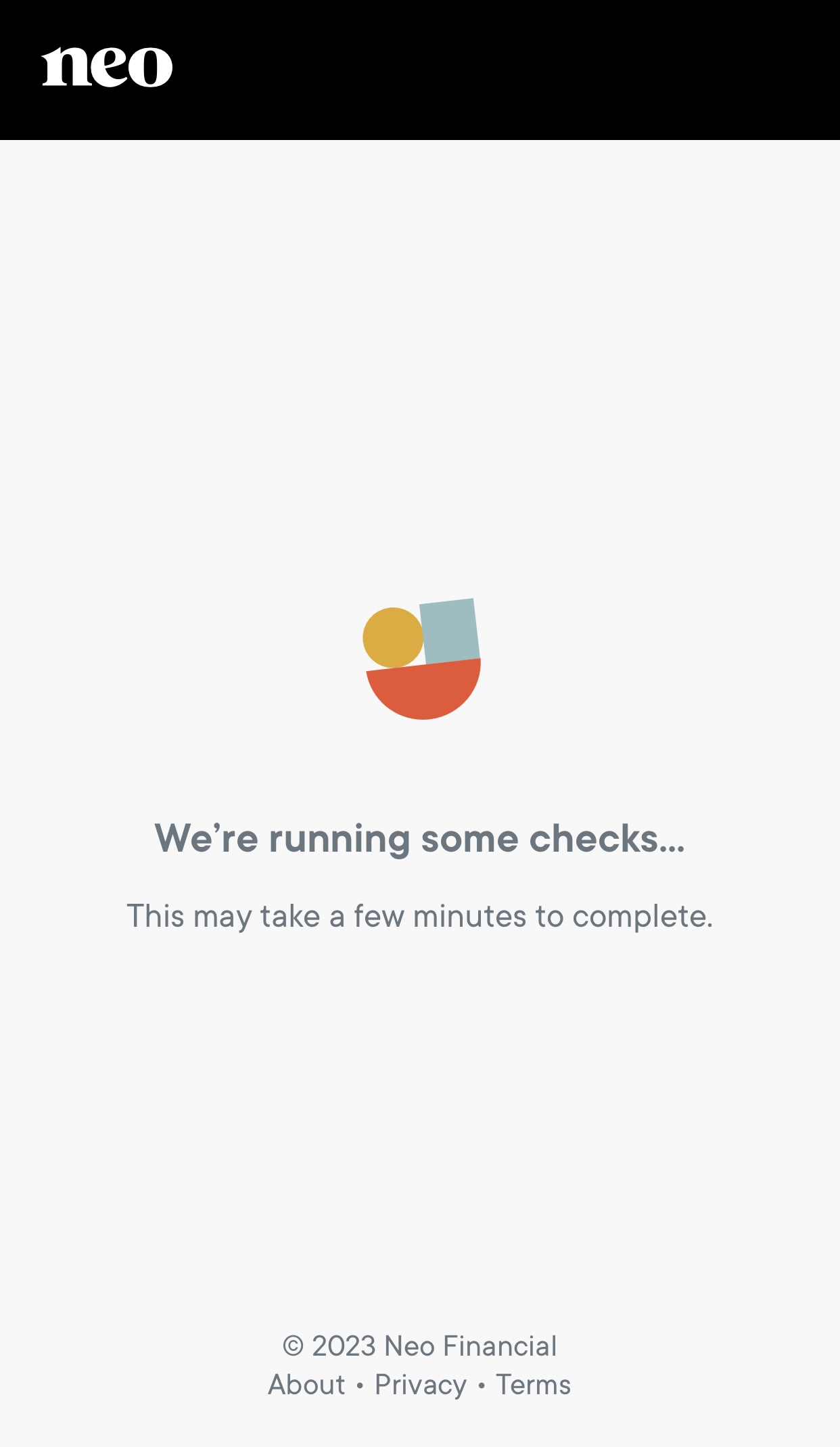 Review information is all correct then click CONFIRM
Step 3 - Identity Verification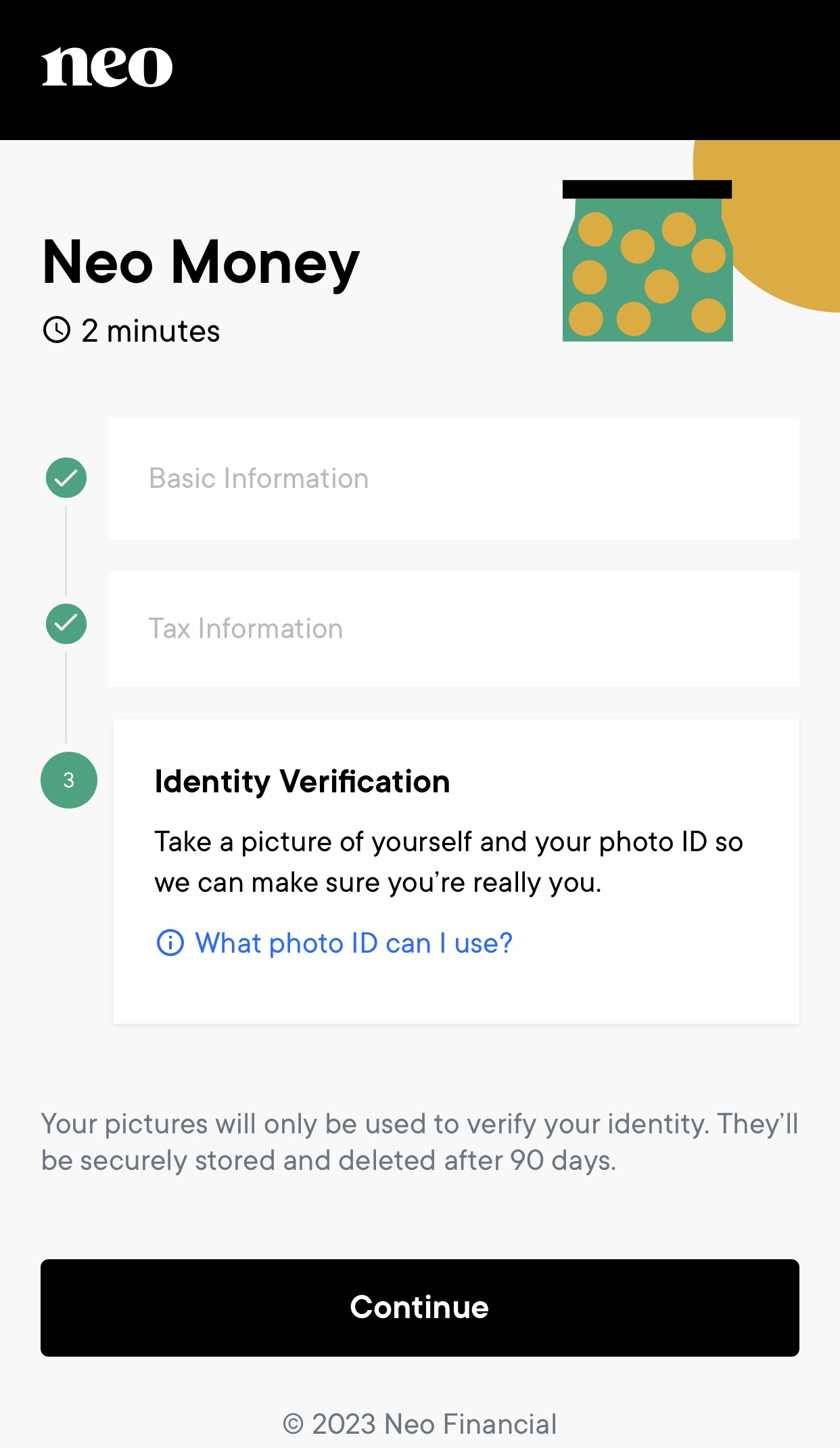 Now on to Identity Verification - click Continue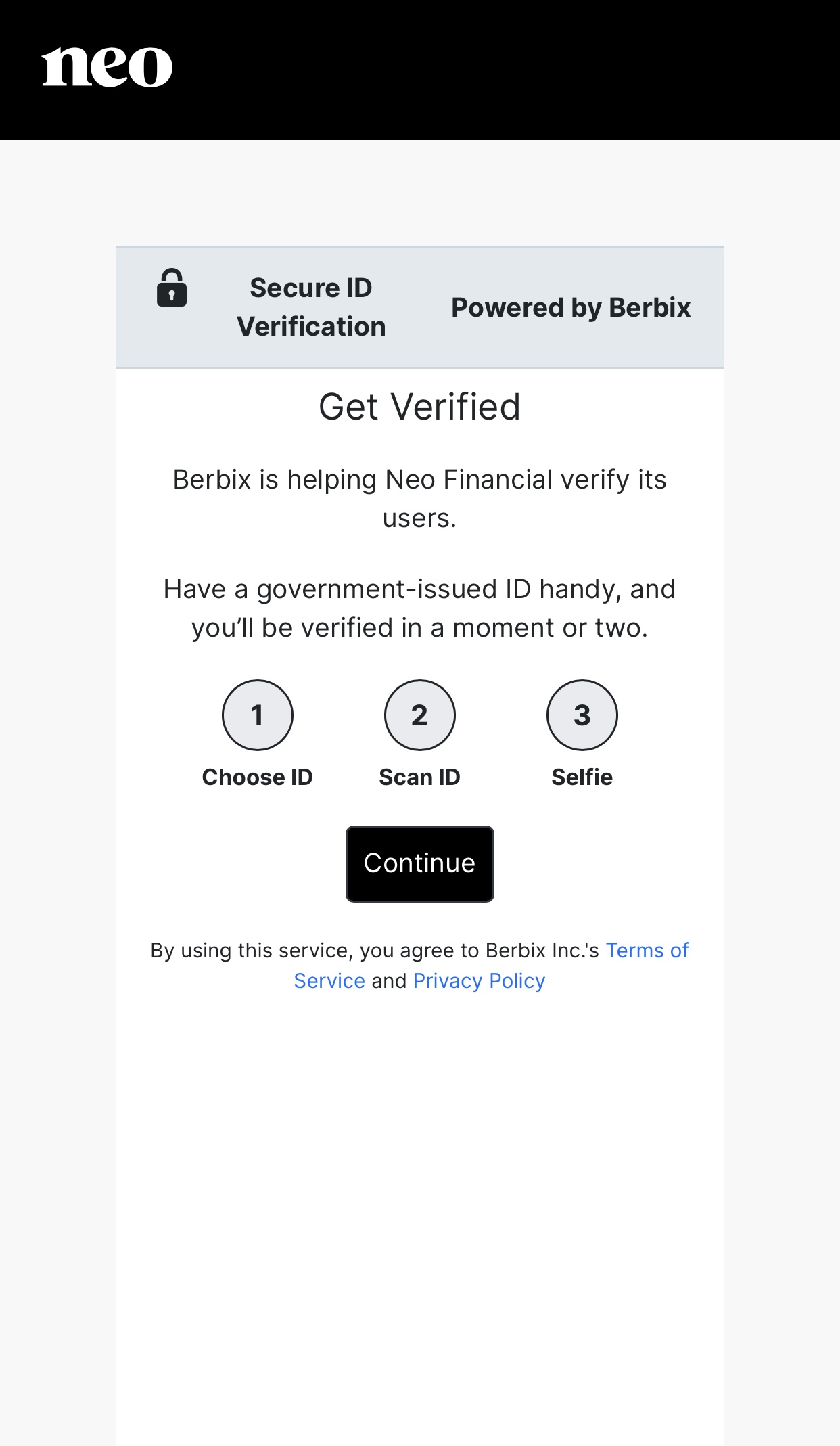 Grab your Drivers License, Passport or ID Card and click on Continue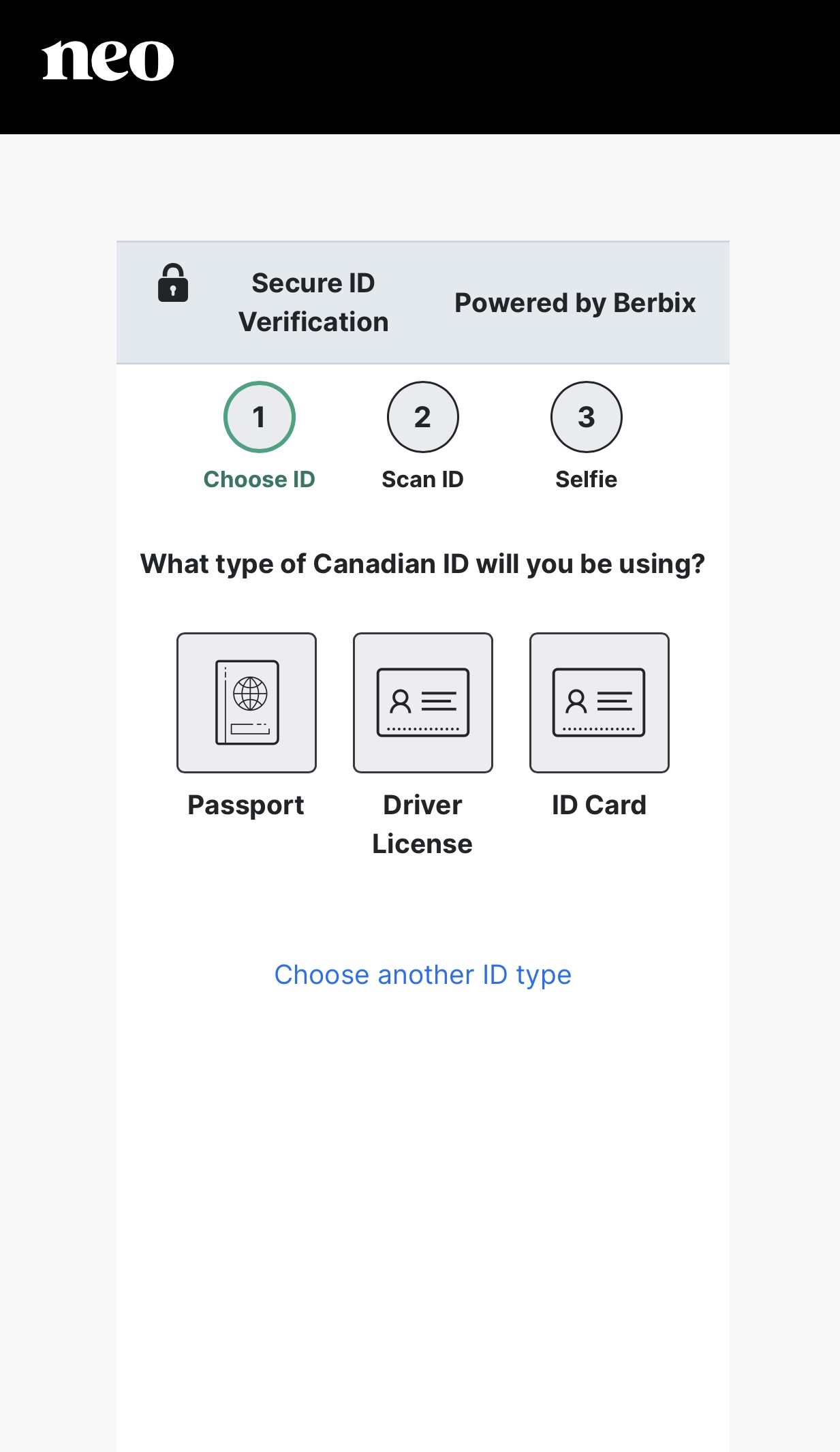 Select the ID you are using and it will take you to the next screen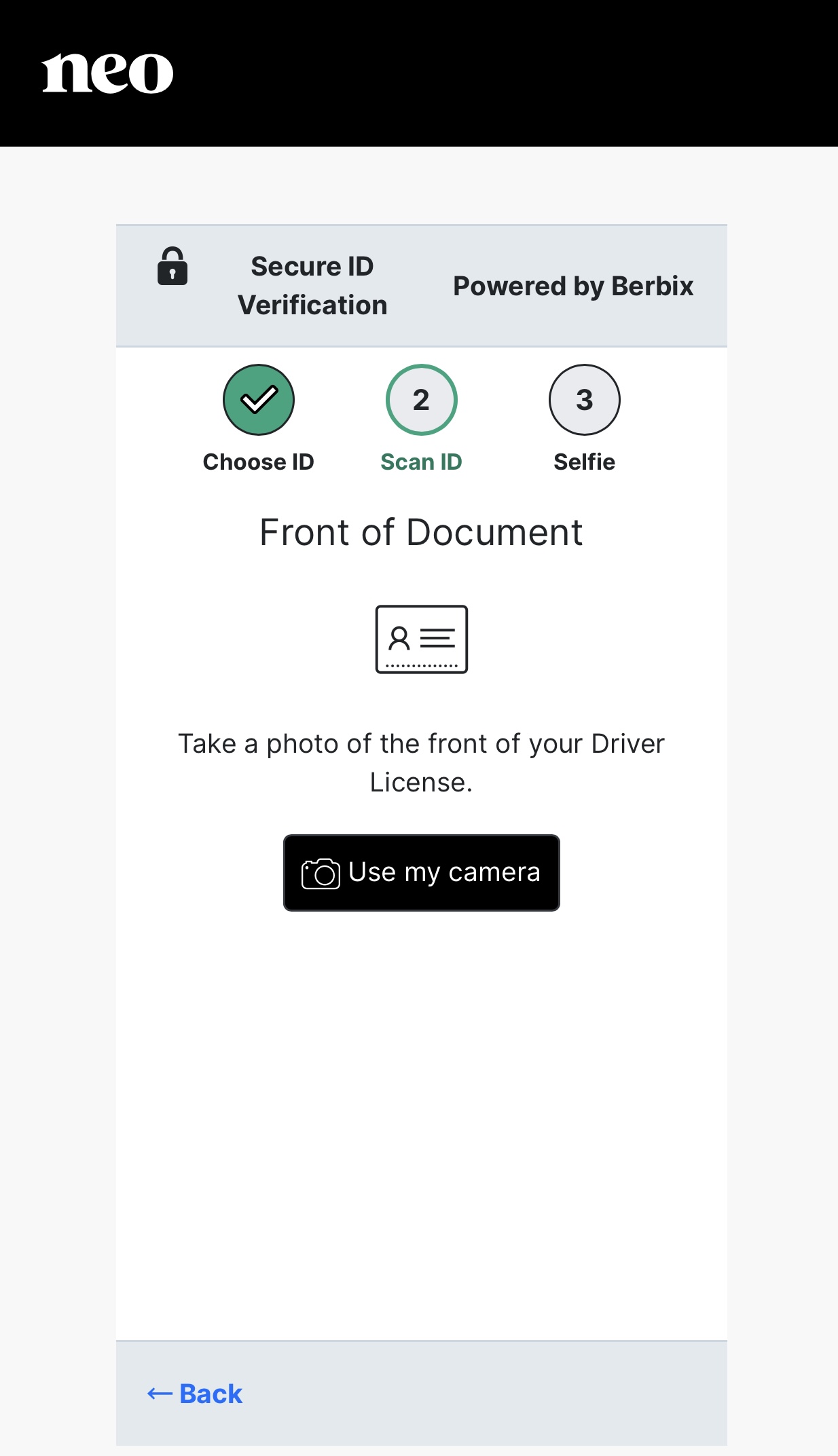 Click on Use My Camera and take a picture of the front of the ID. Then it will ask you to take a picture of the bar code on the back (of Driver's license)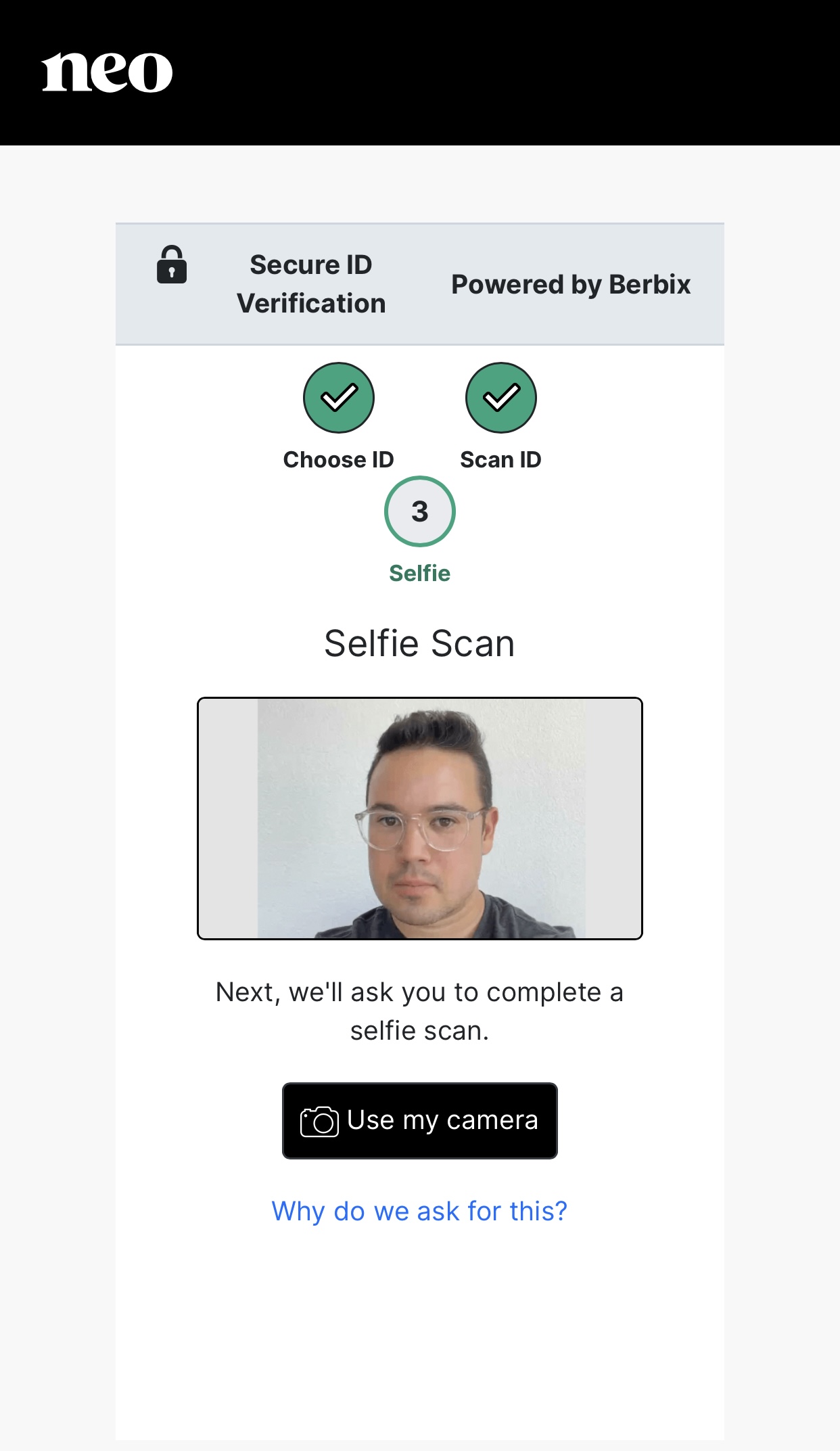 Now it will ask you to take a selfie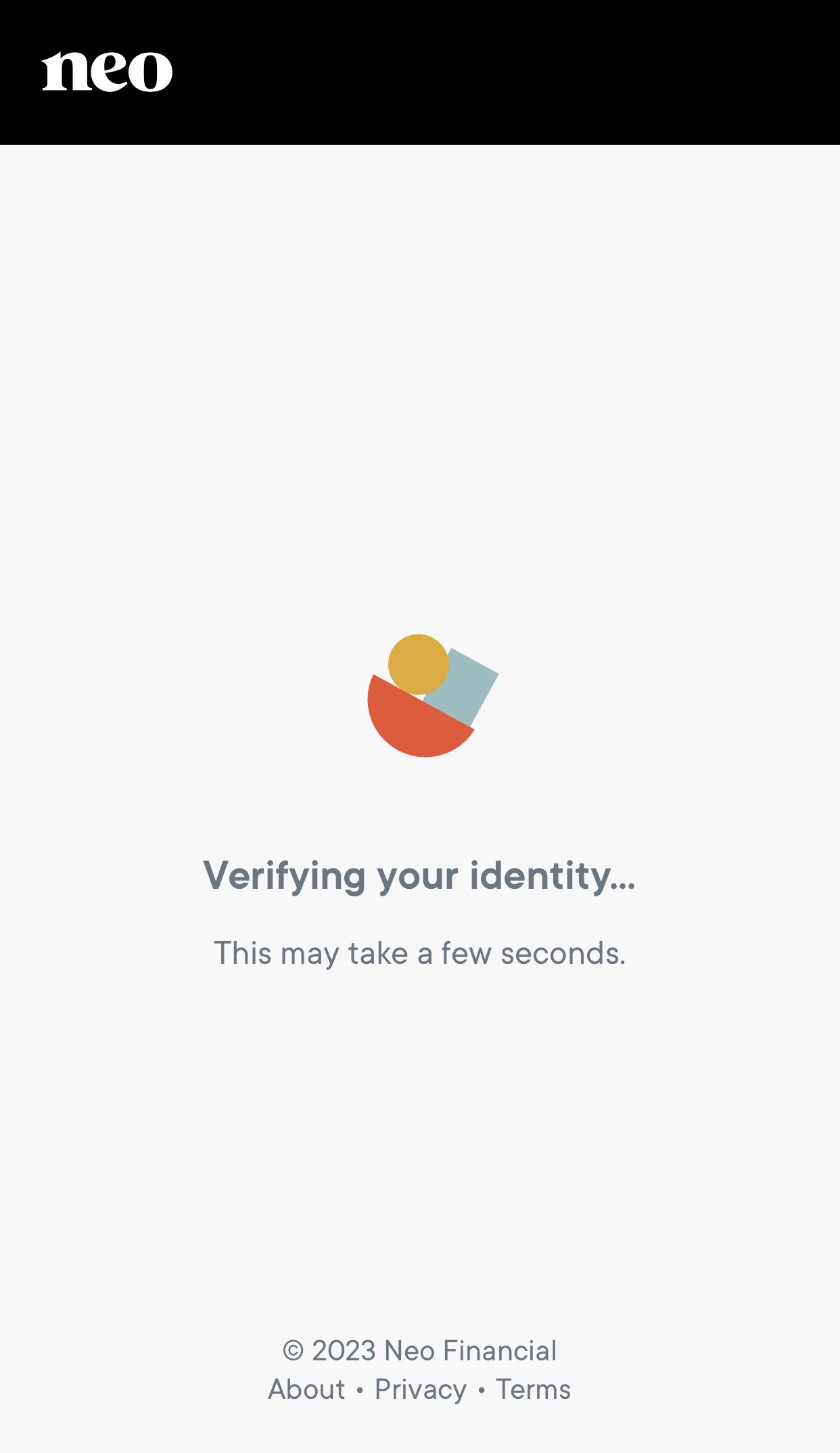 They will verify your identity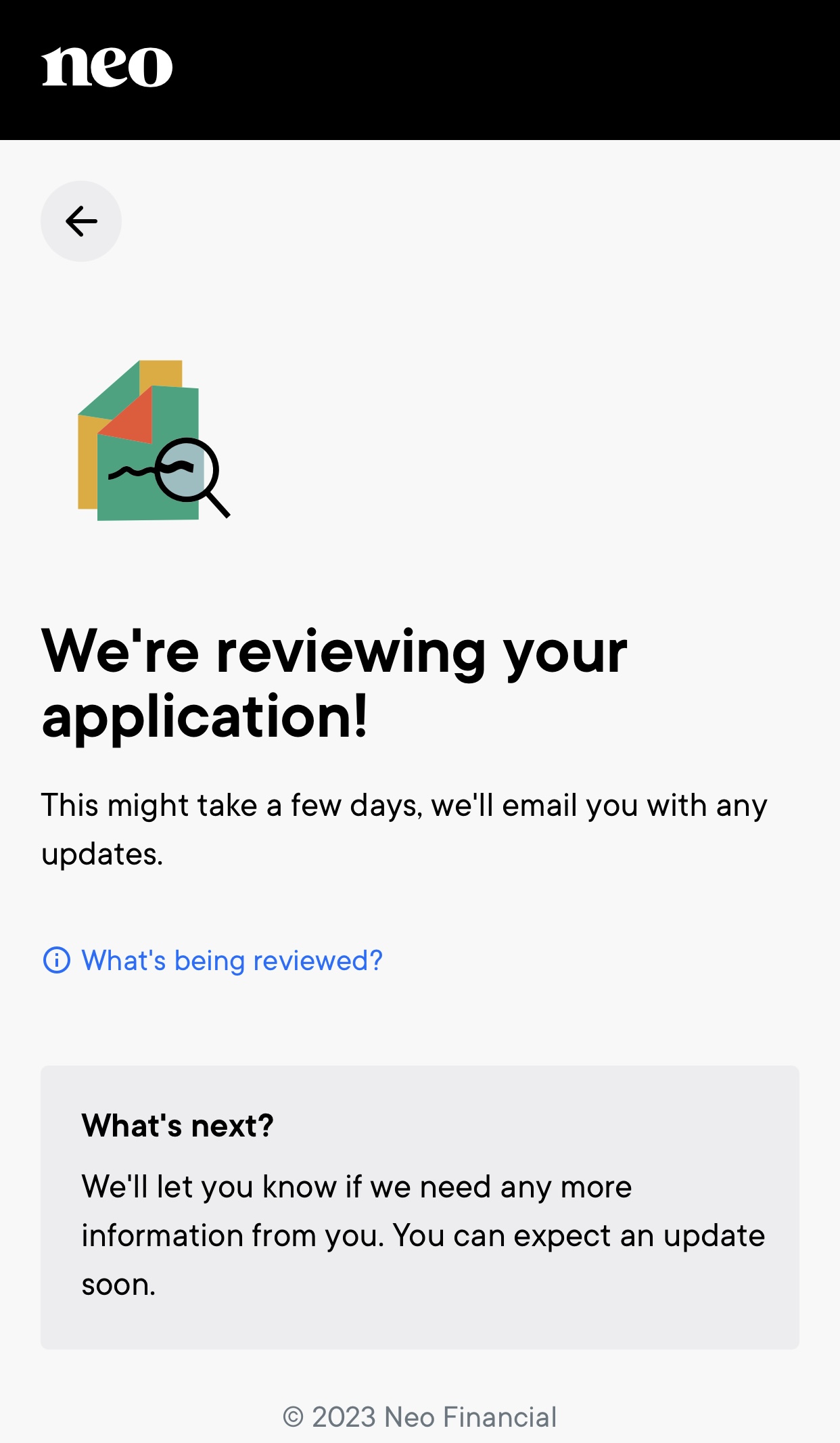 Screen will now say they are Reviewing Your Application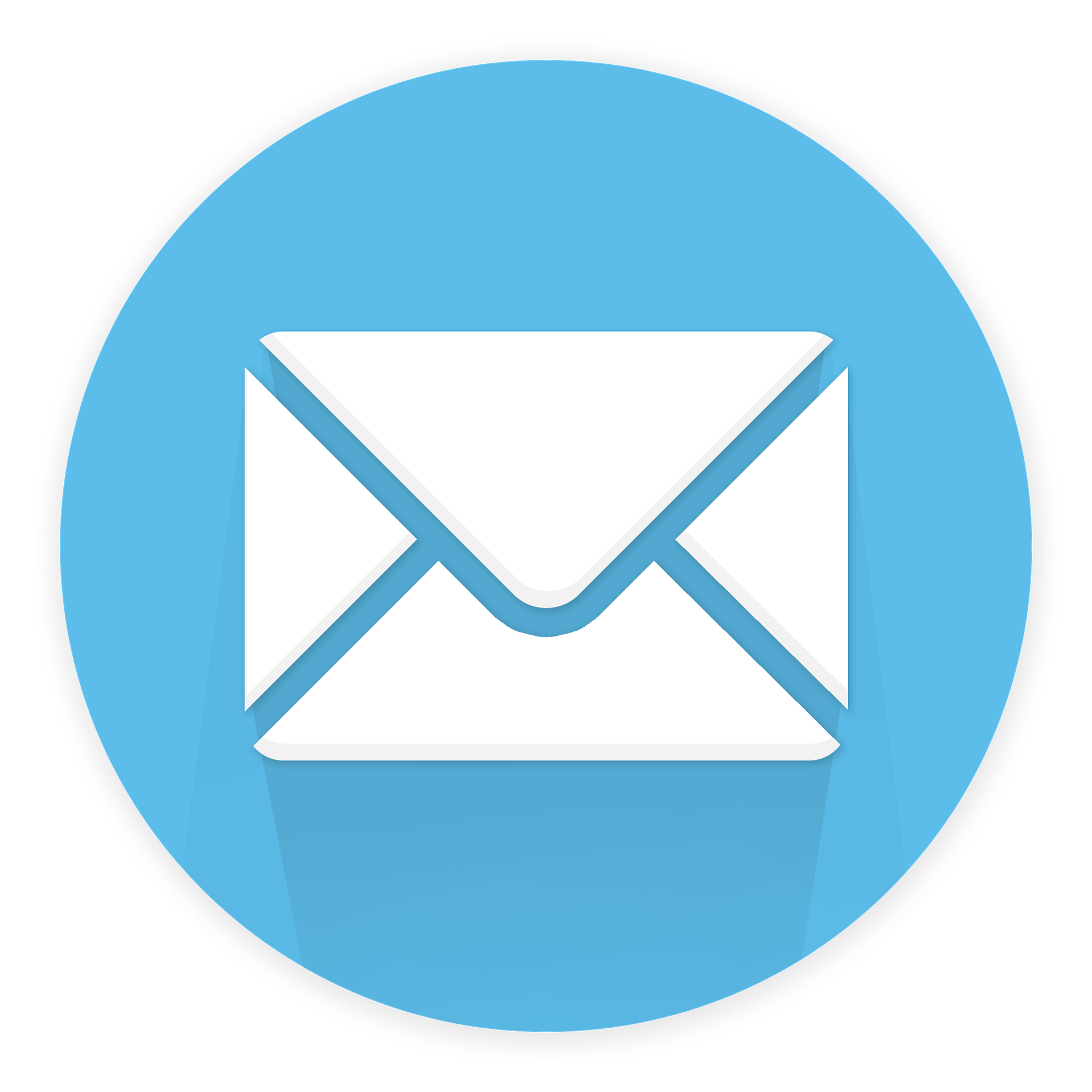 Now wait for approval by email - this could take a few days.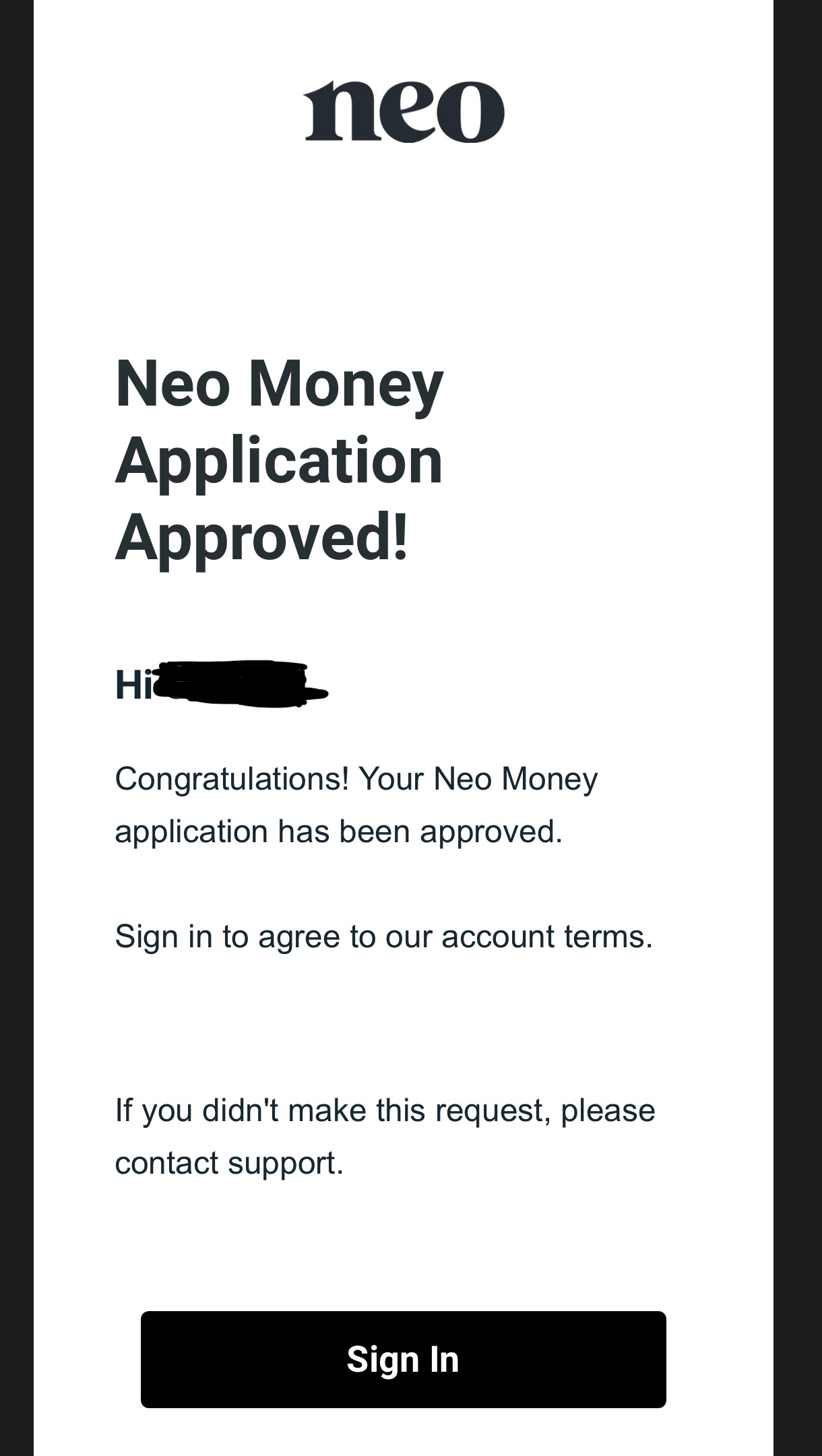 Open the Money Application email and click the sign in button to agree to the account terms.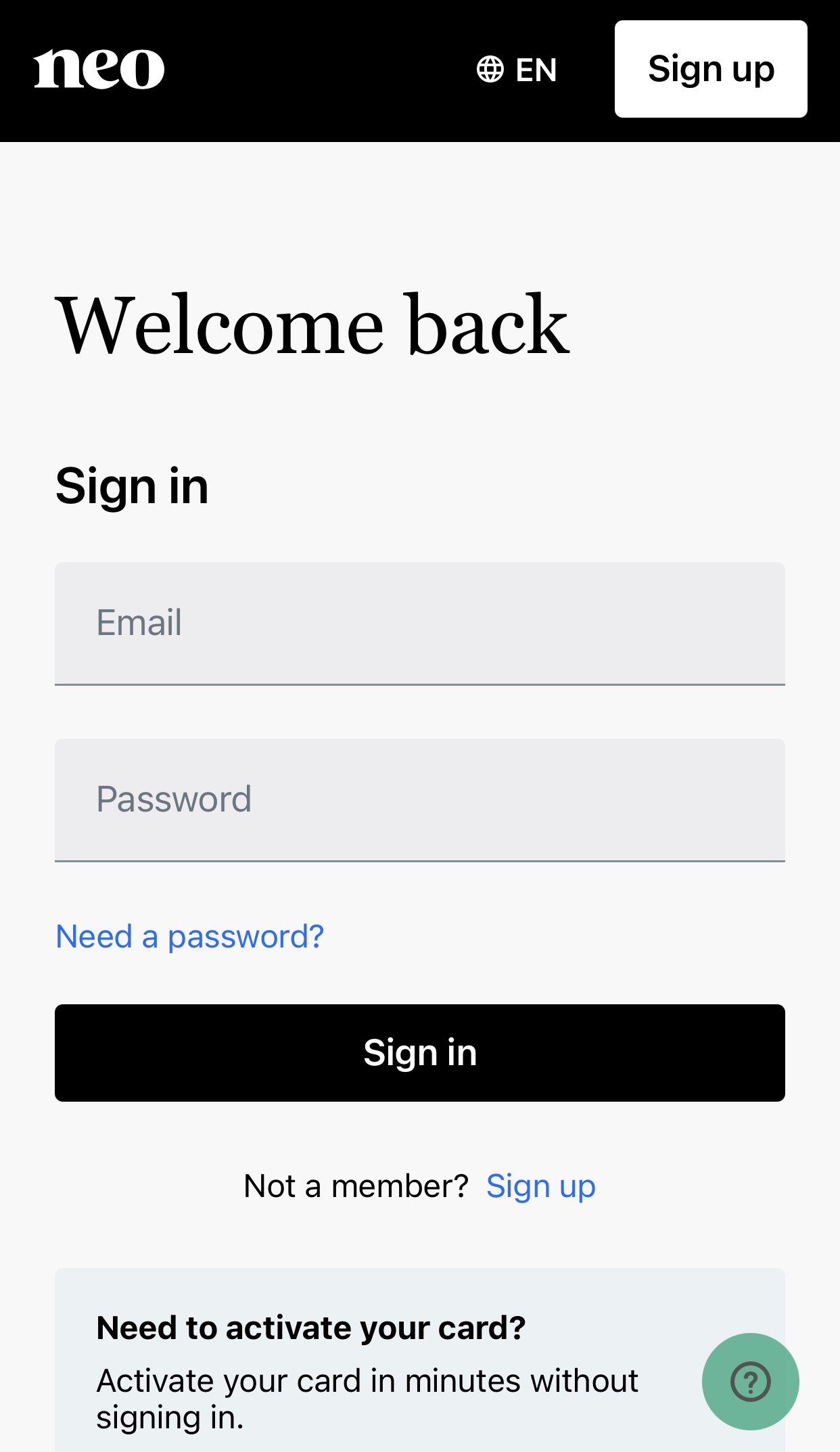 Sign in to your account. If you have not set up a password yet click on the "Need a Password?" link and it will send you a reset password email.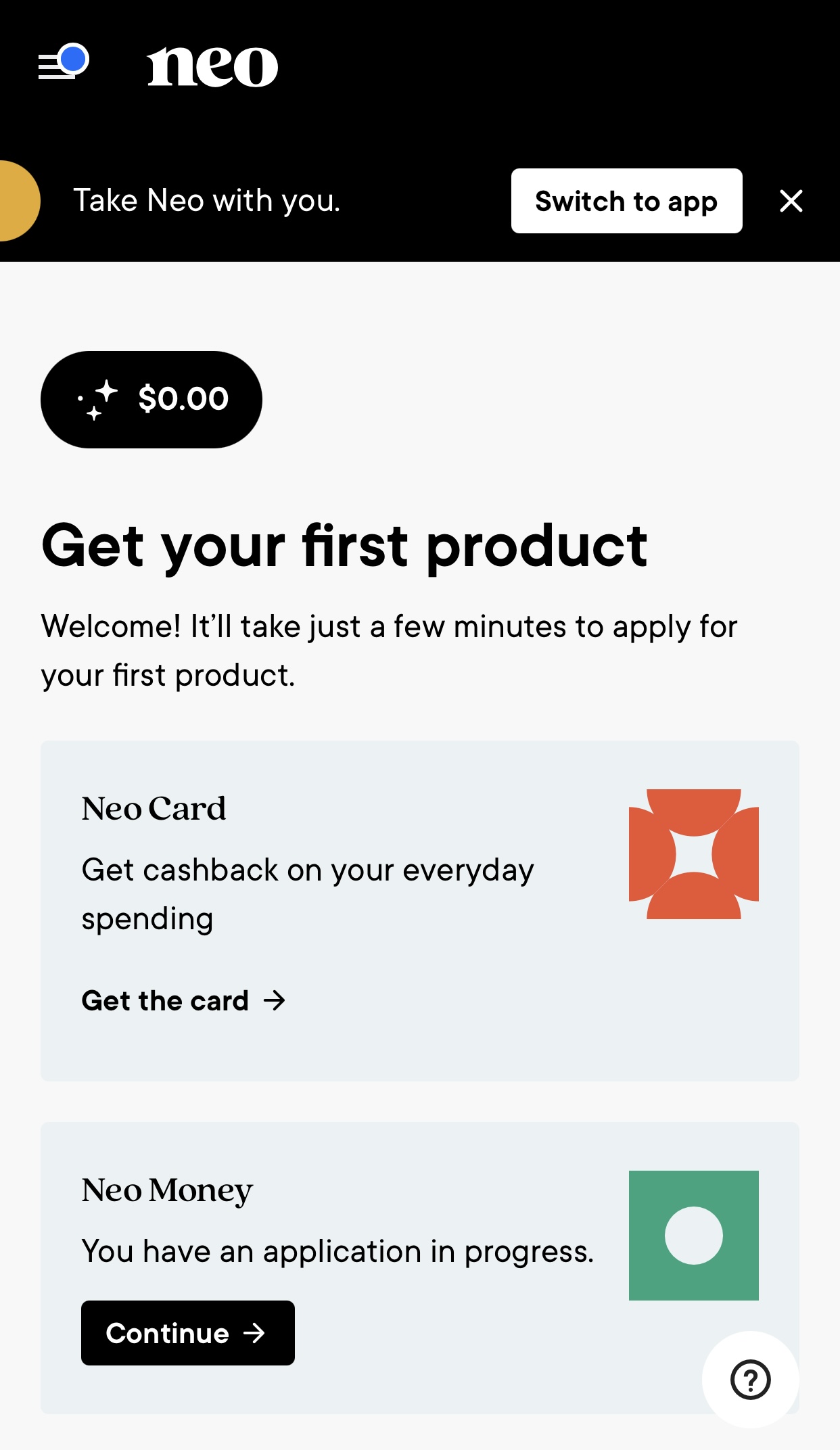 It will automatically take you to this page.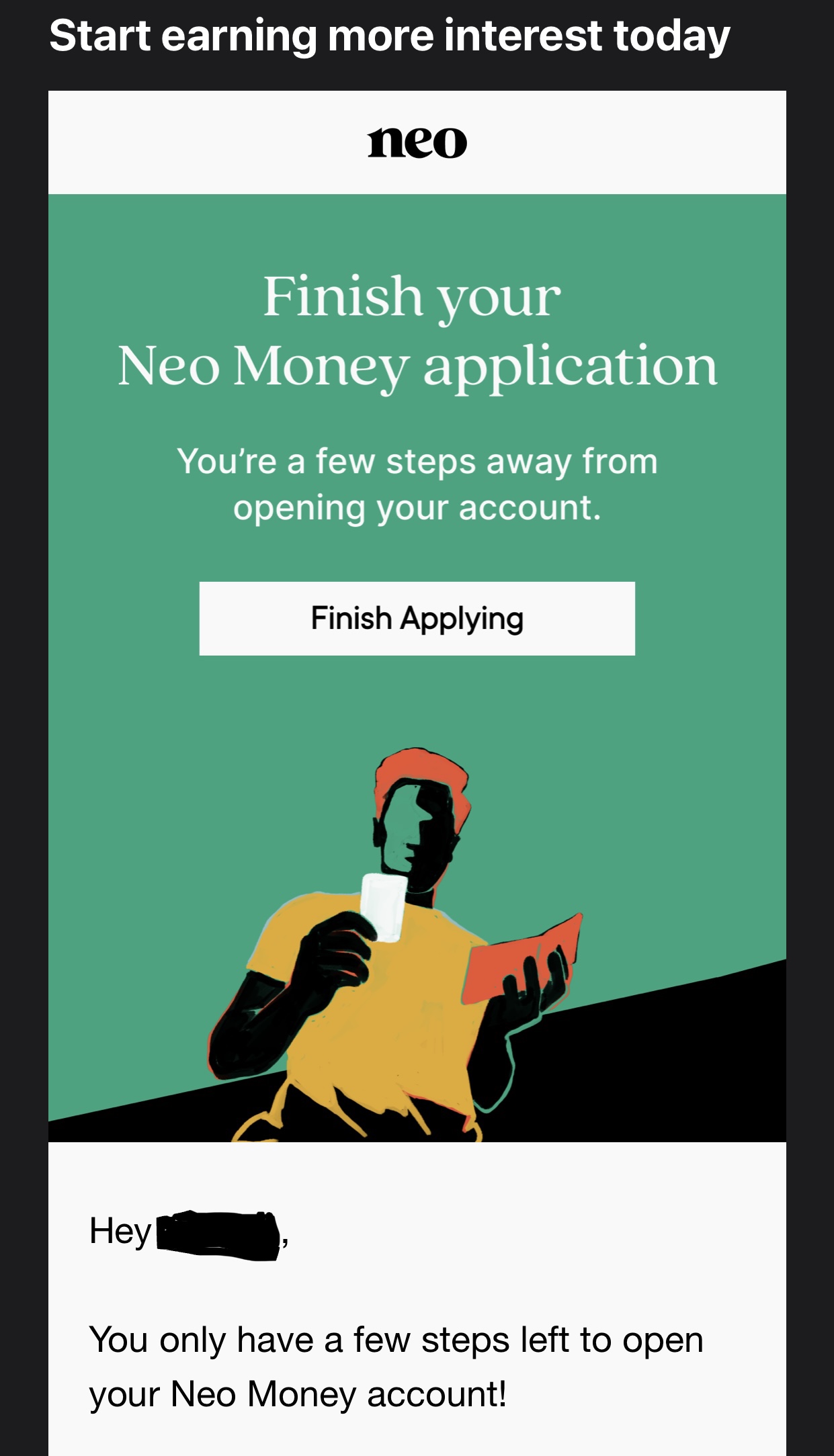 You will then be sent another email titled "Start Earning More Interest Today" and click on the FINISH APPLYING button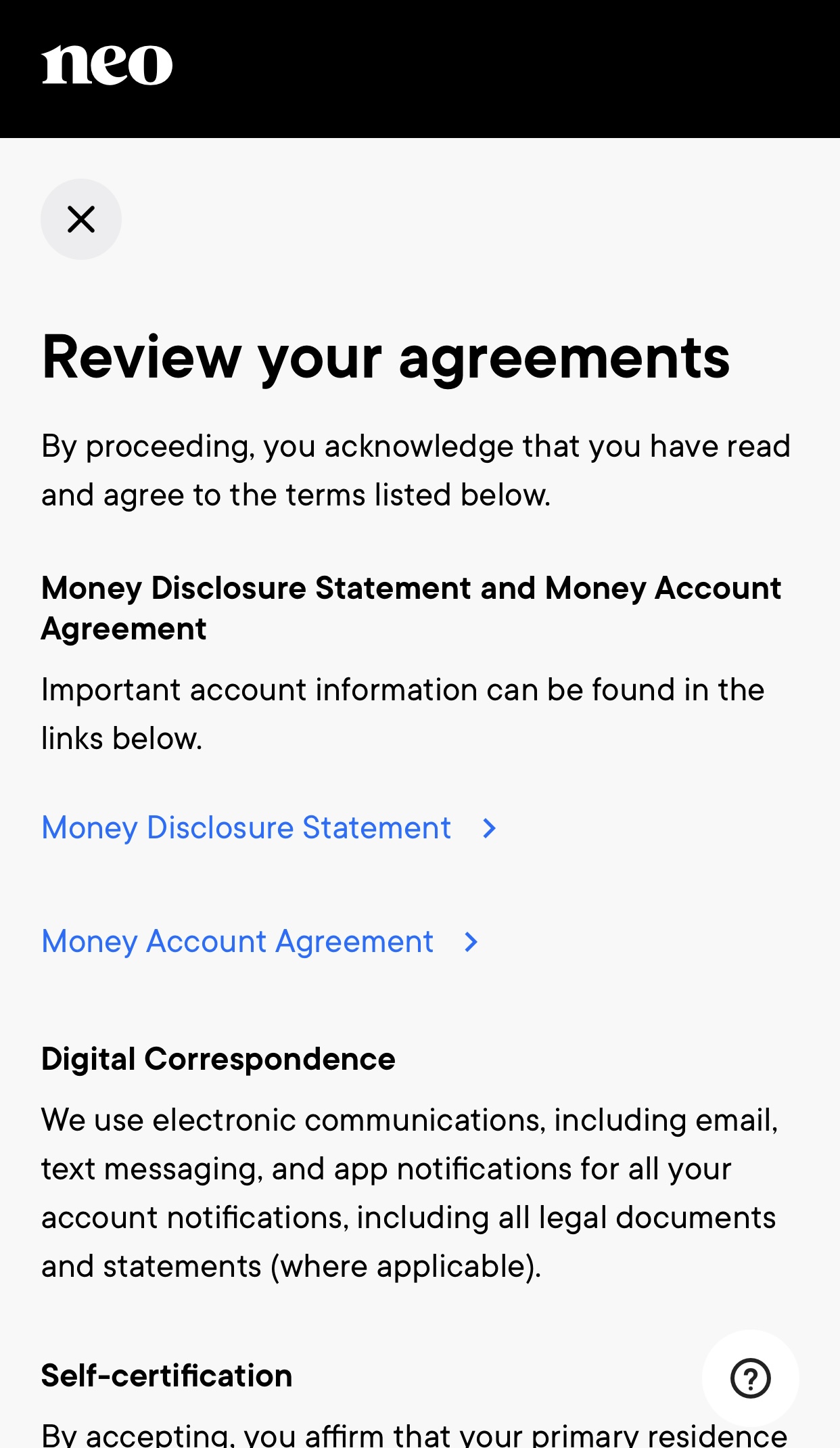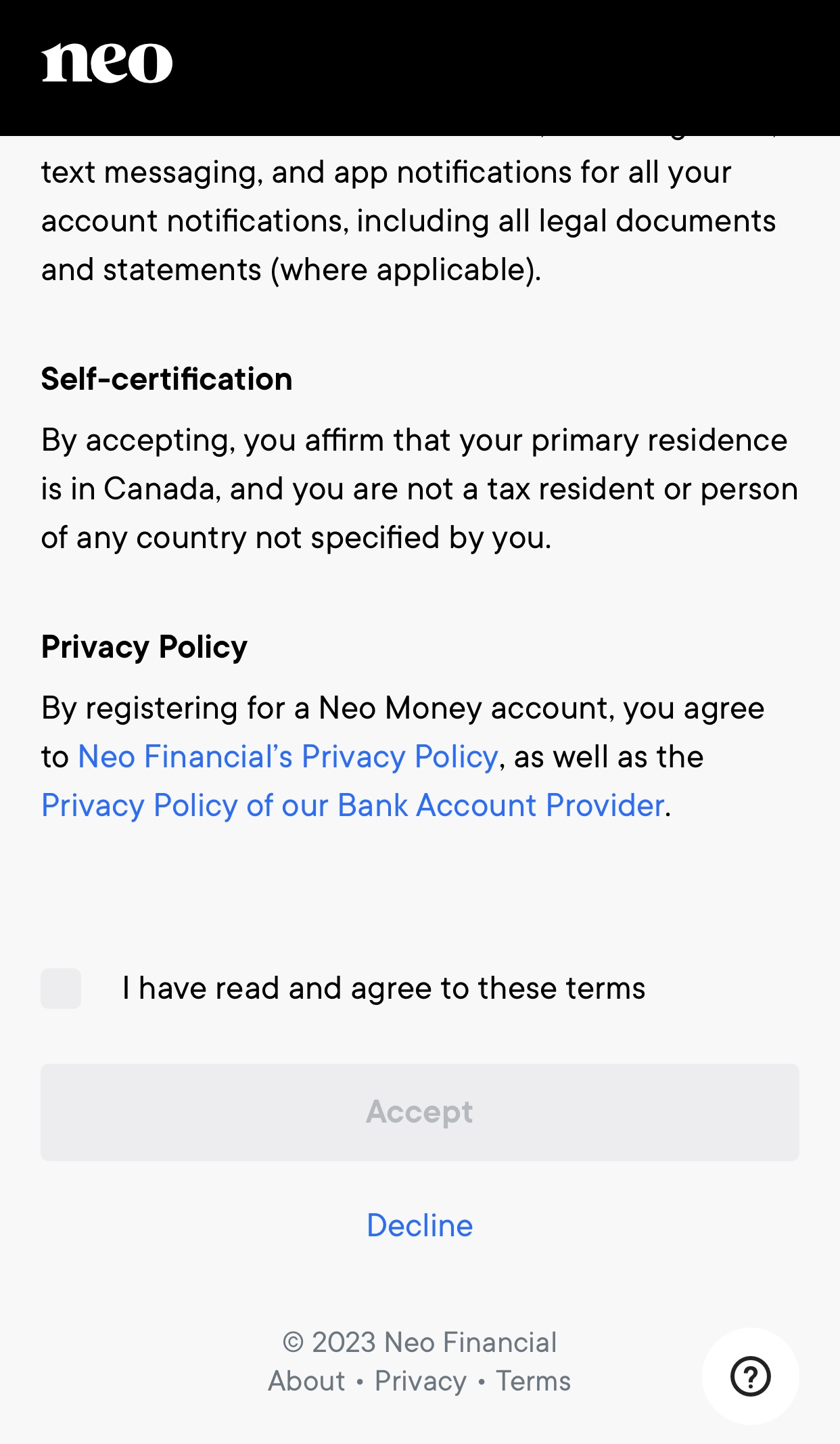 At the bottom of that page, click on the little check box and then click ACCEPT.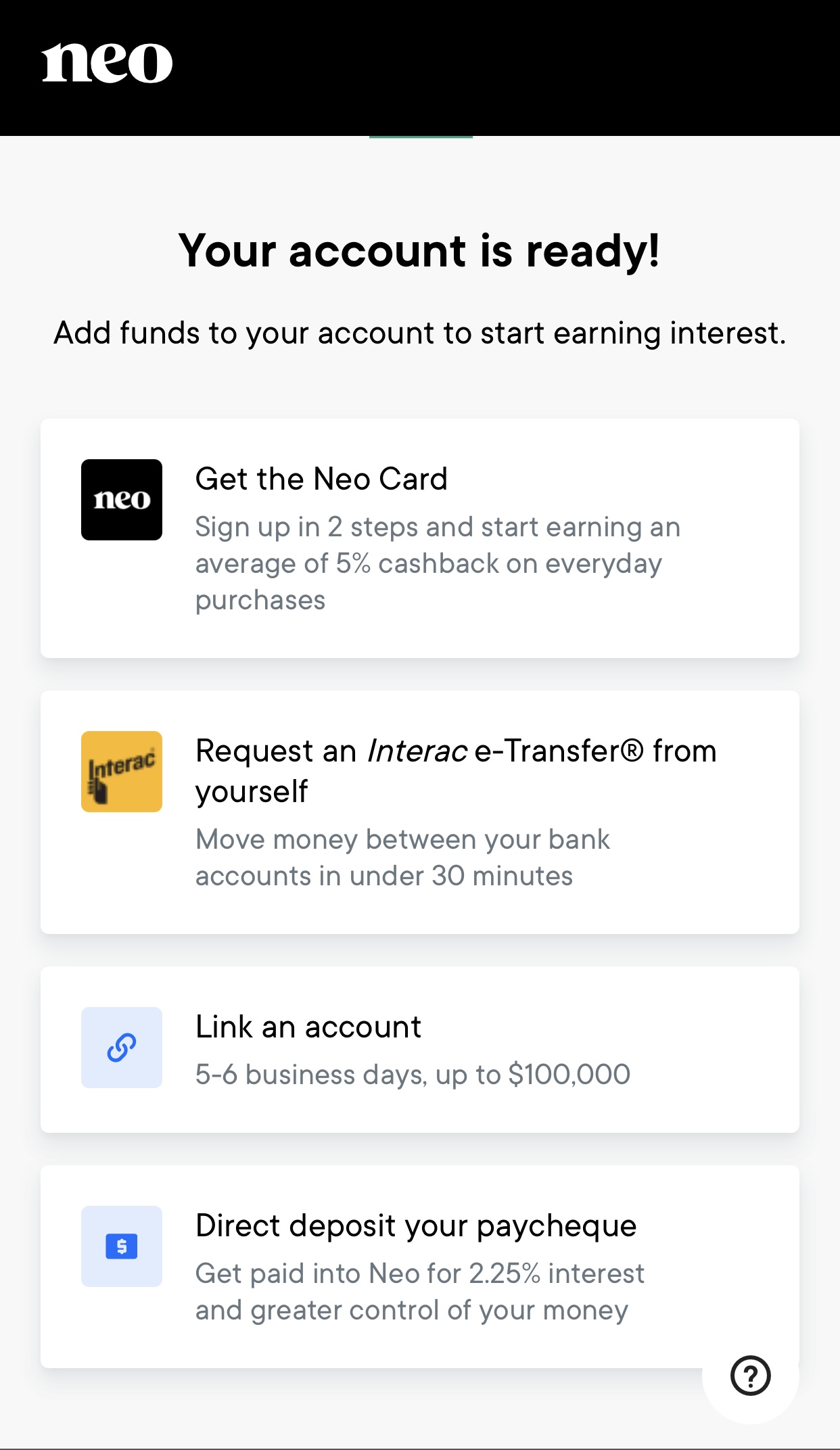 Your account is now READY.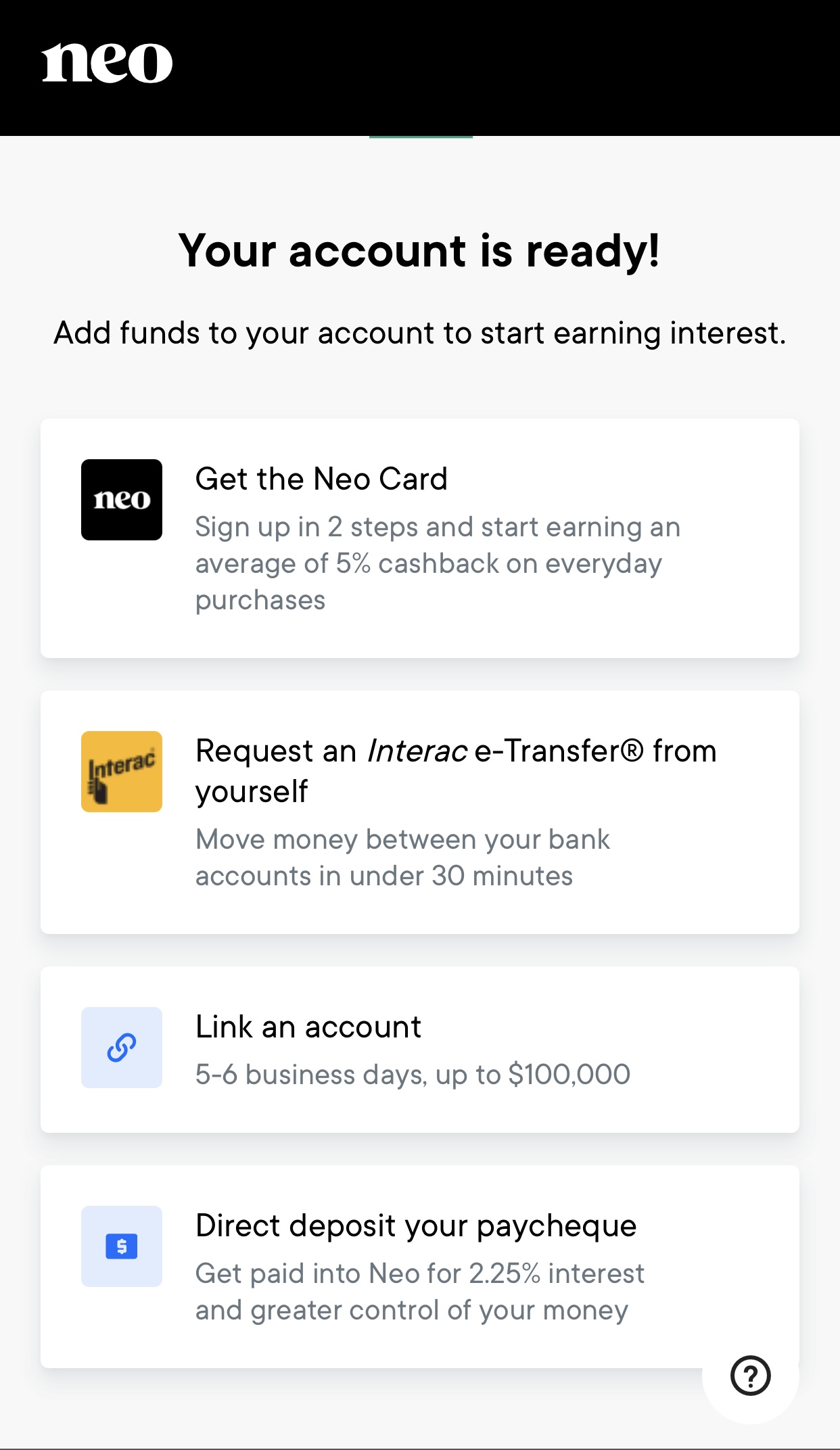 The fastest way to fund your account is to send it an eTransfer (recommended).
Click on the Request an eTransfer from Yourself button and follow the instructions.
If that is not an option you can connect it to your bank account to transfer funds but the transfer can take several days.
The following instructions are for connecting your bank account.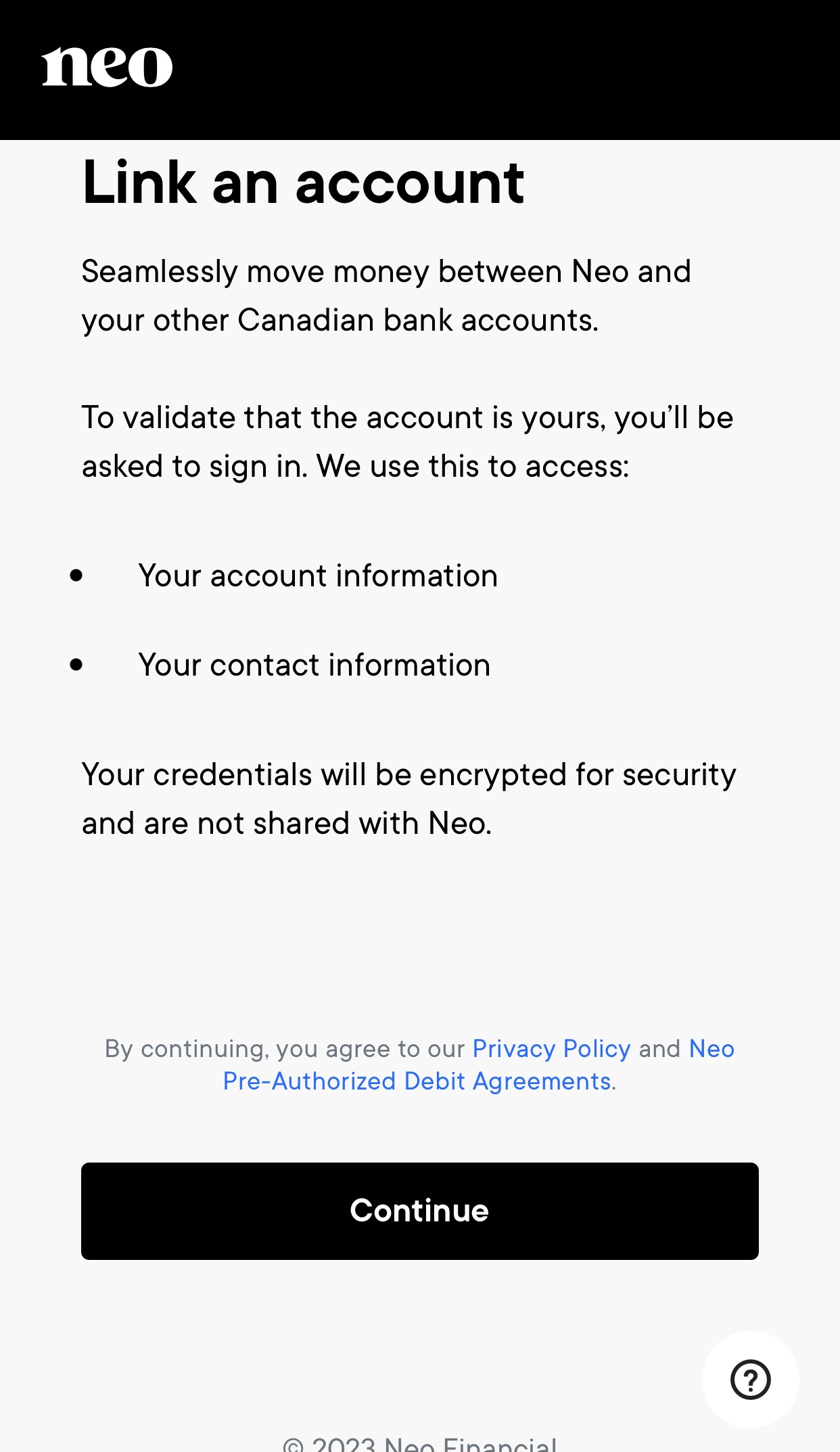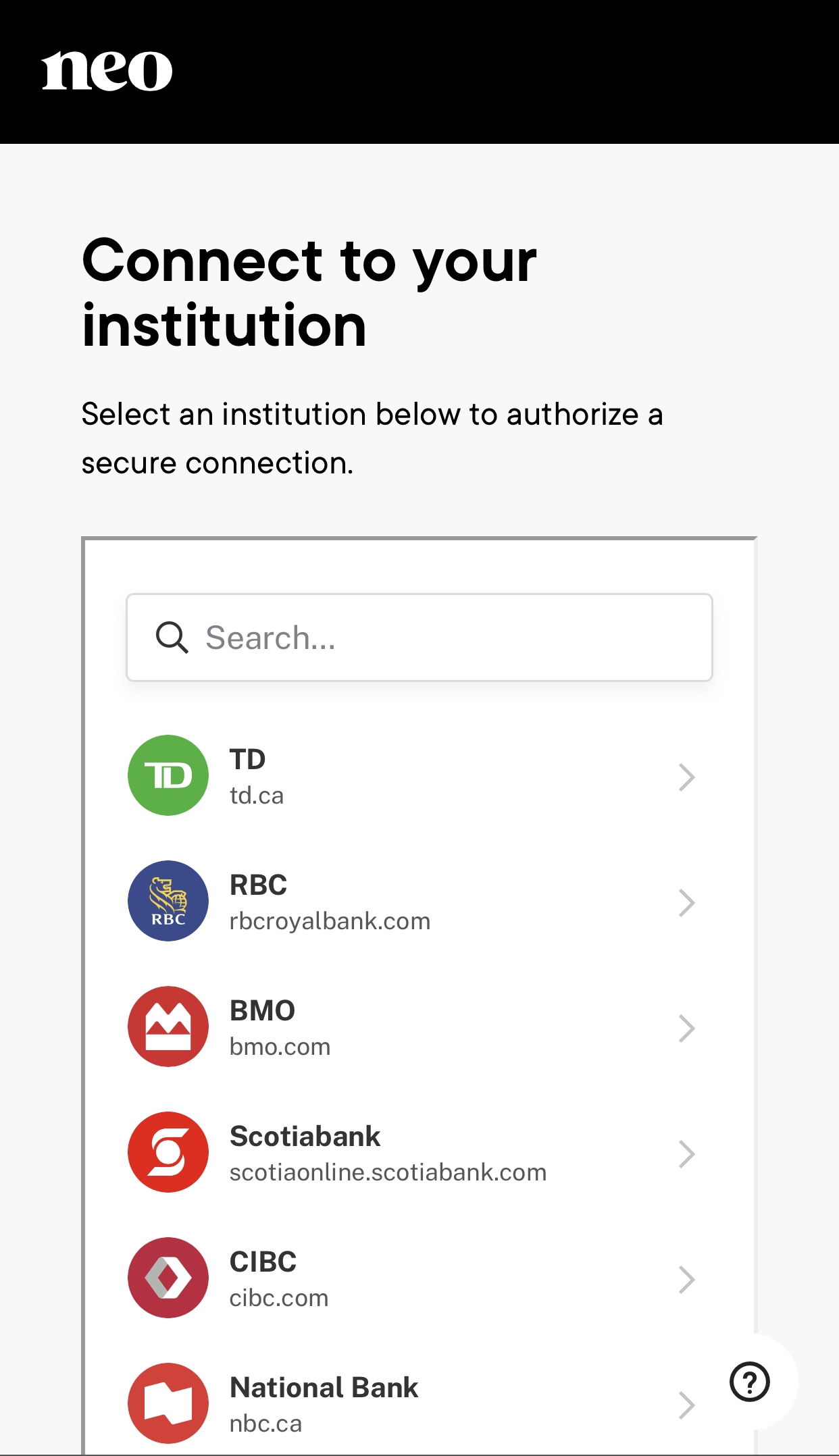 Click on your bank's icon.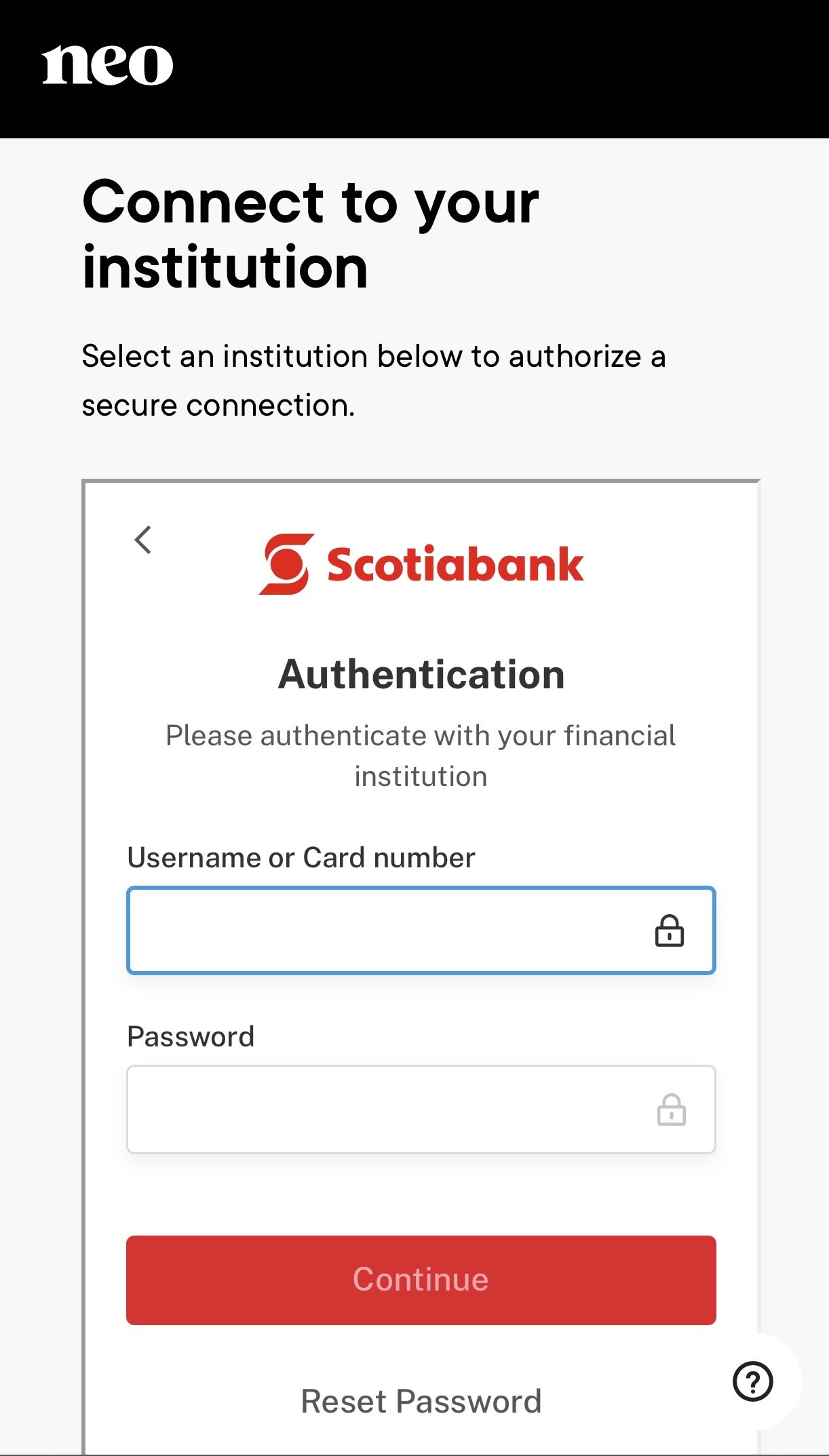 Login to your personal online banking.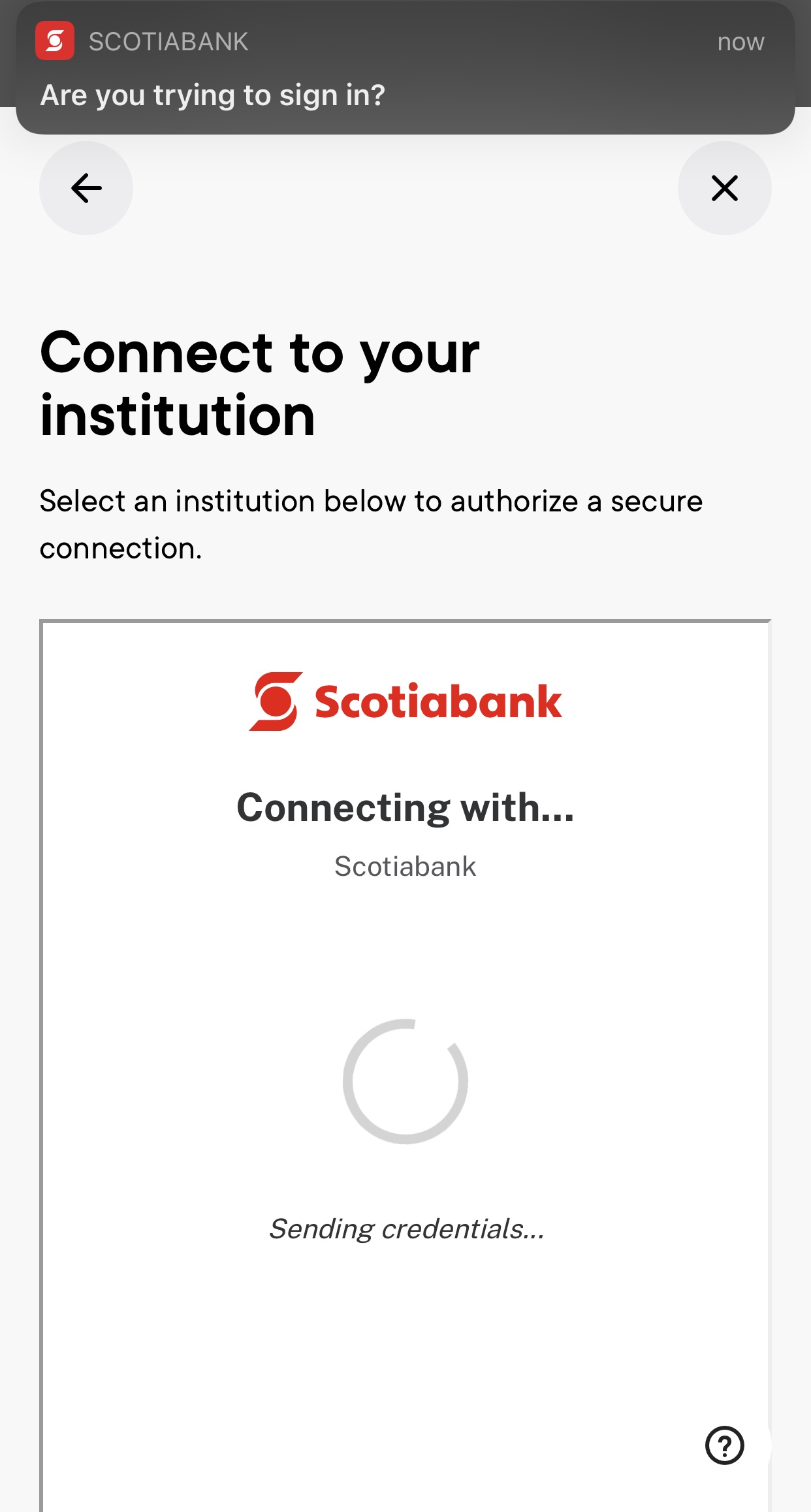 You will receive a notification.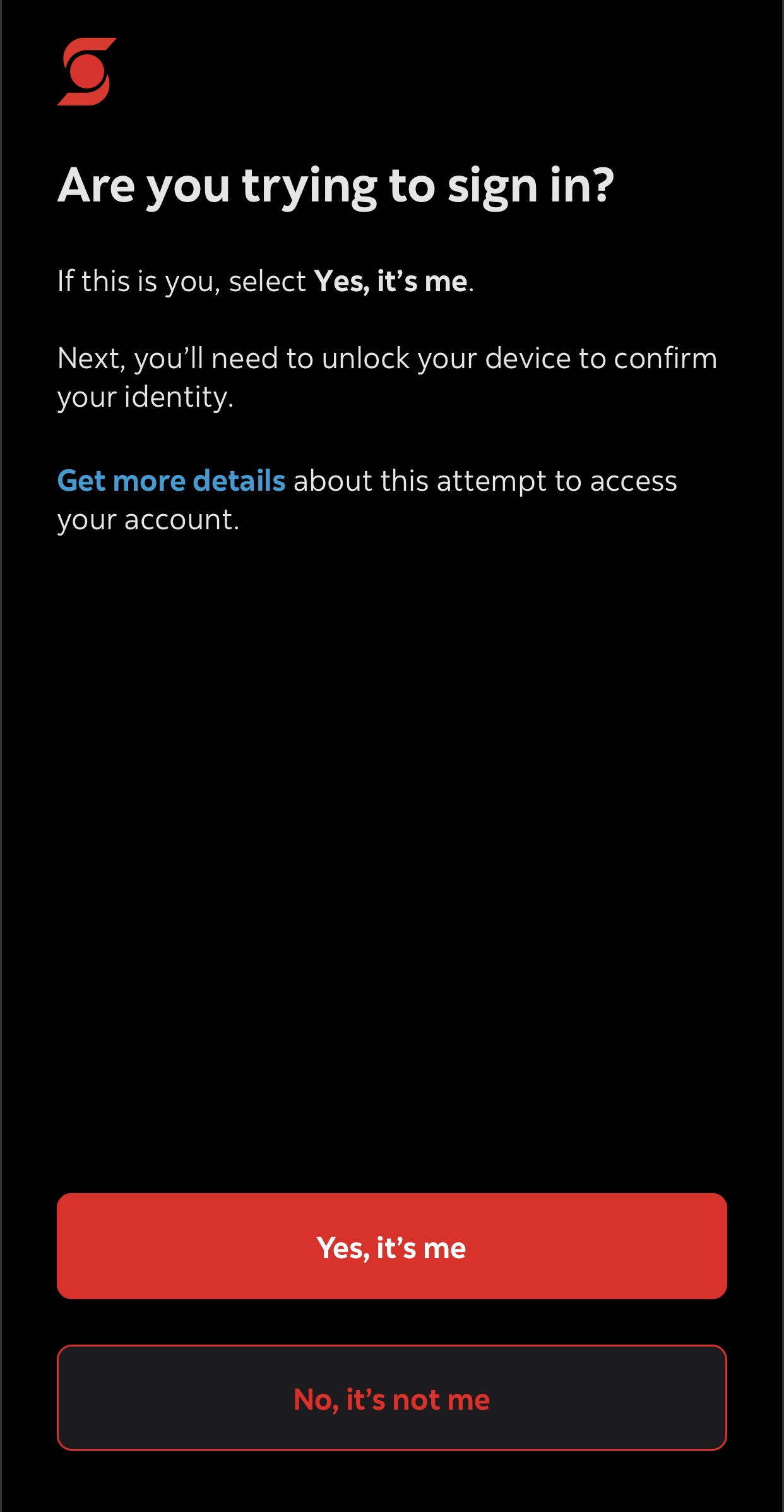 Verify your identity through the notification sent to your mobile phone.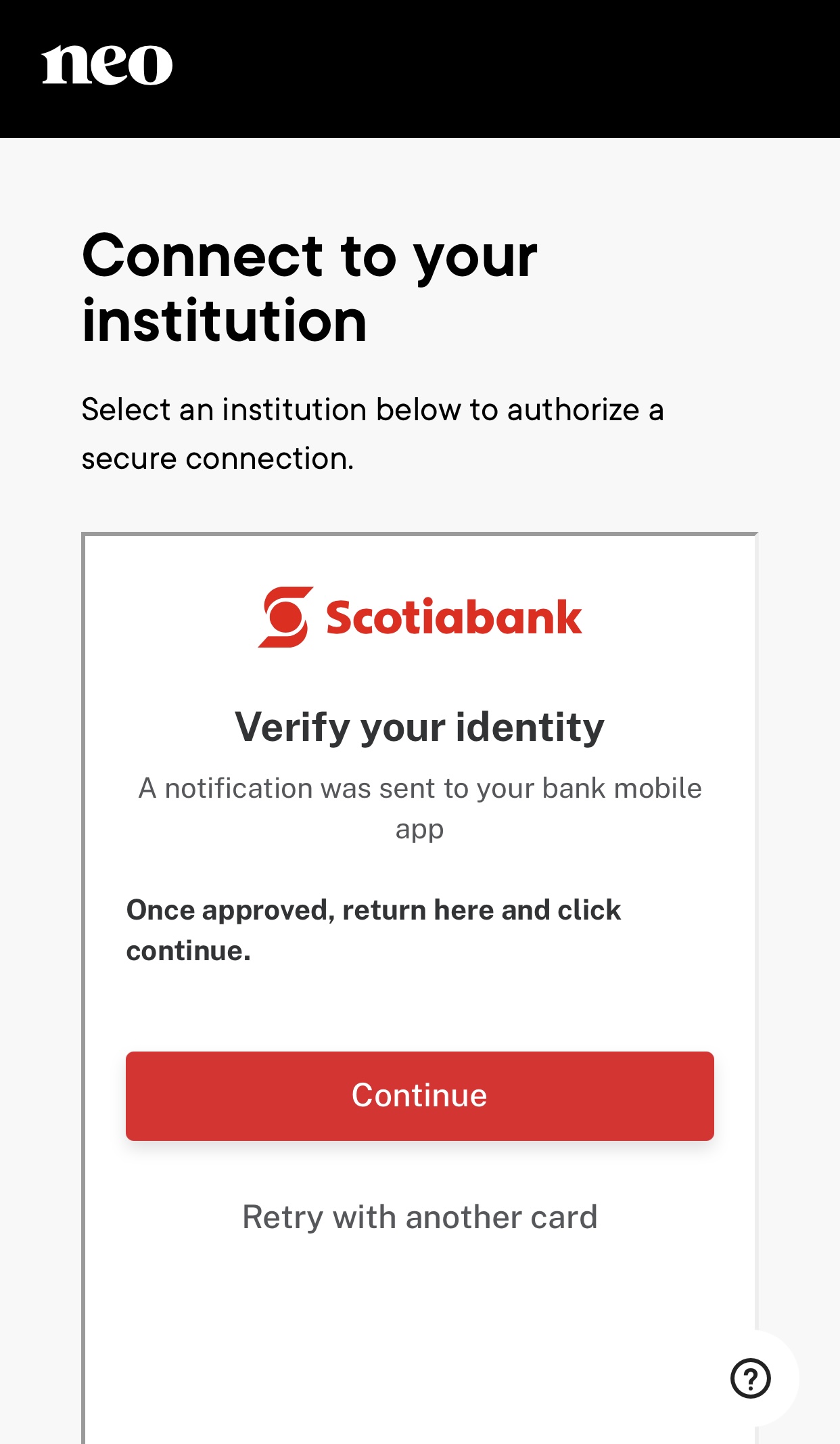 Once approved click Continue - this can take a couple minutes.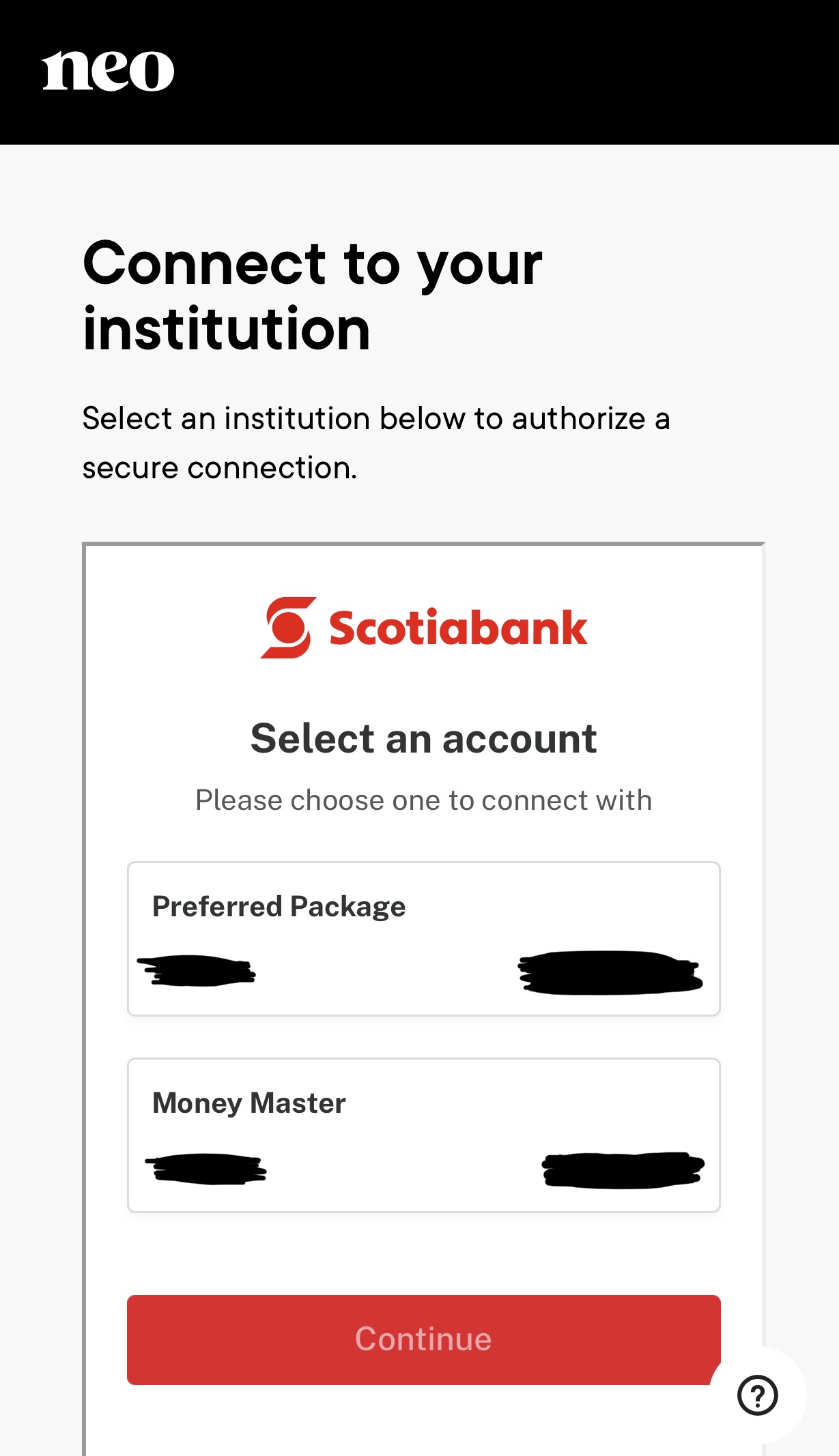 Select the account you want to connect - click Continue.
Now your account should be connected. (It will not take you to this page, this is just to show you that it is linked).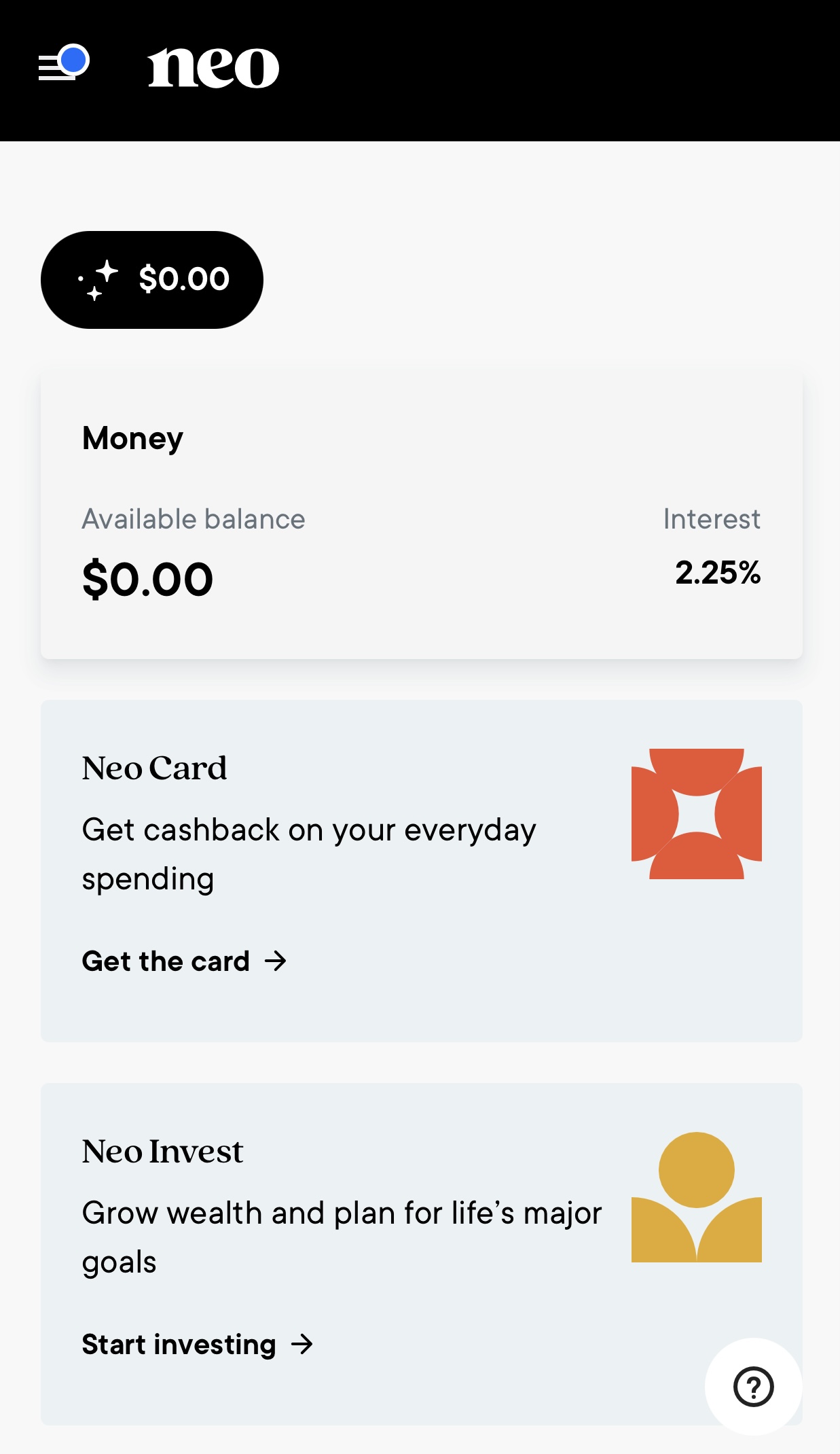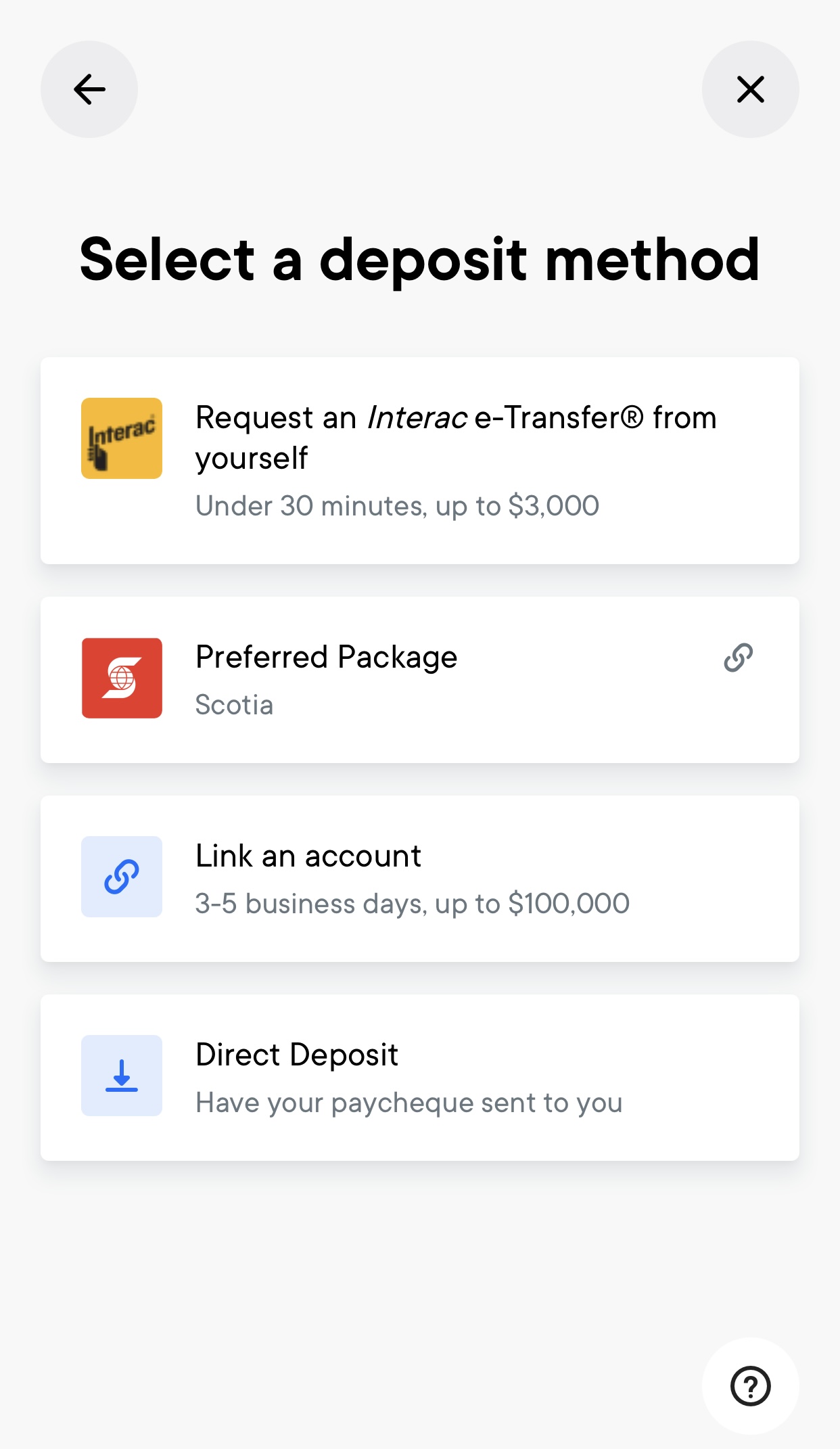 Click on your linked account.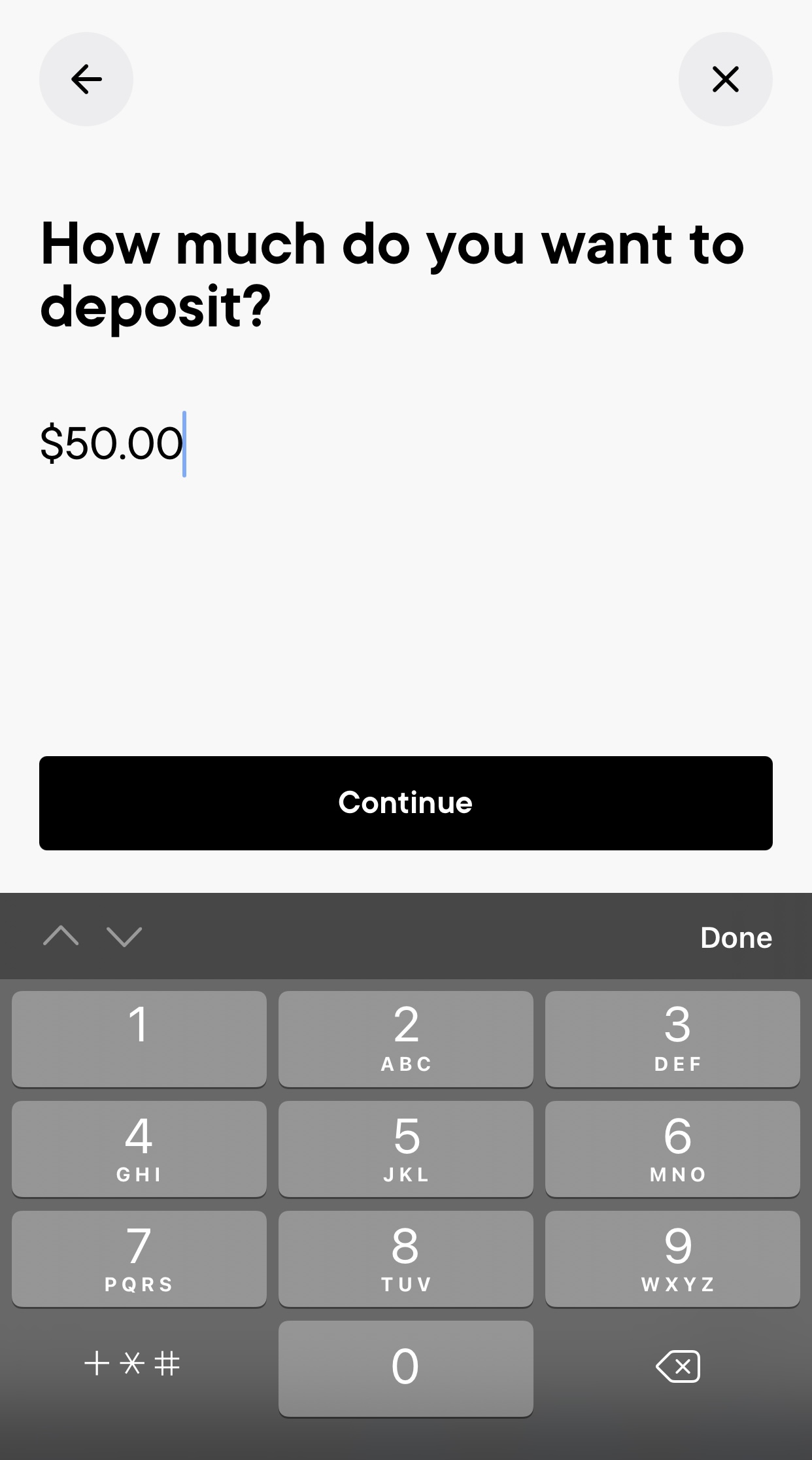 Choose amount to deposit. Recommend if you are opening a Secured Credit Card that you transfer the amount you want to use for your limit (minimum $50) - click CONTINUE.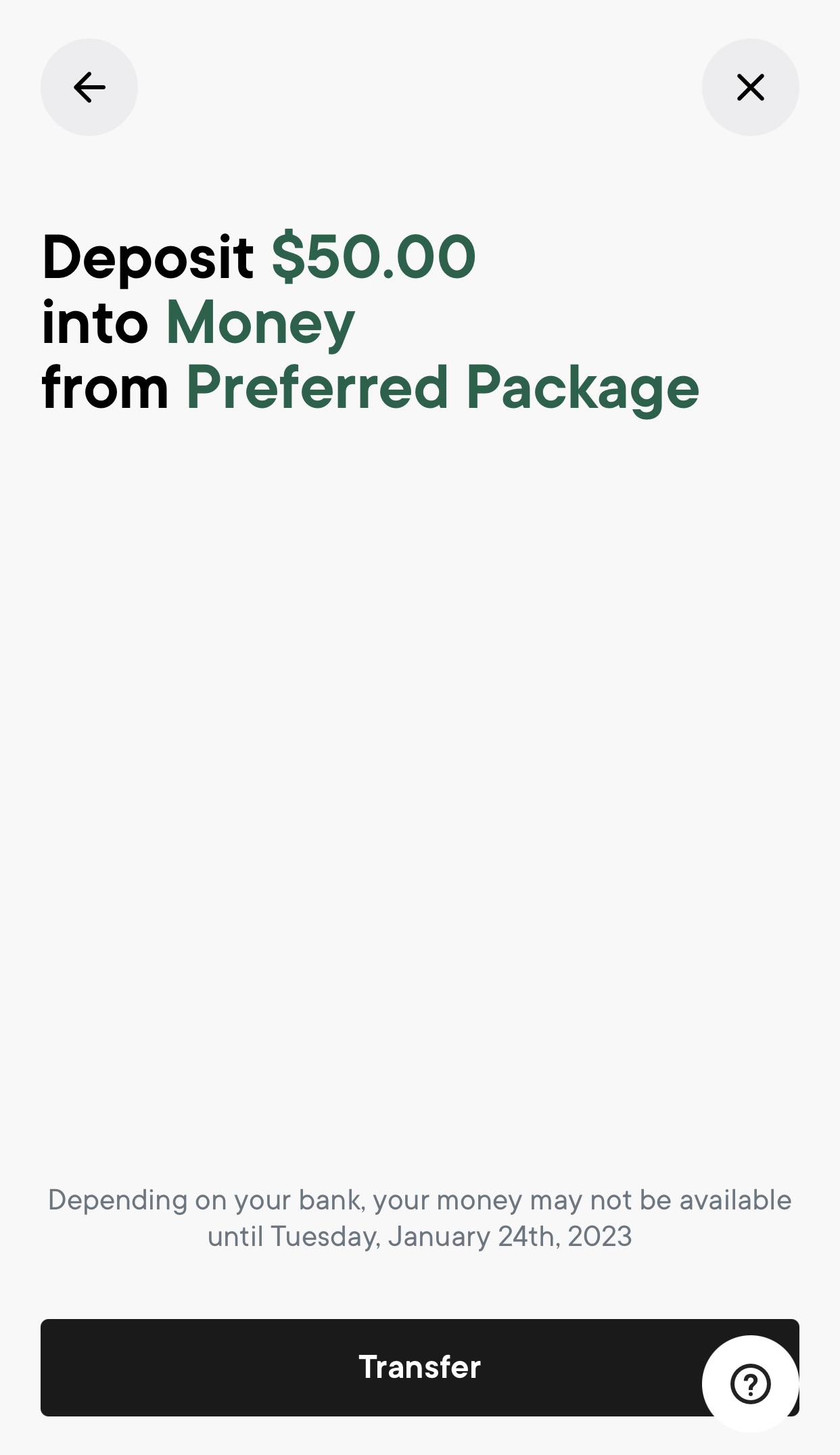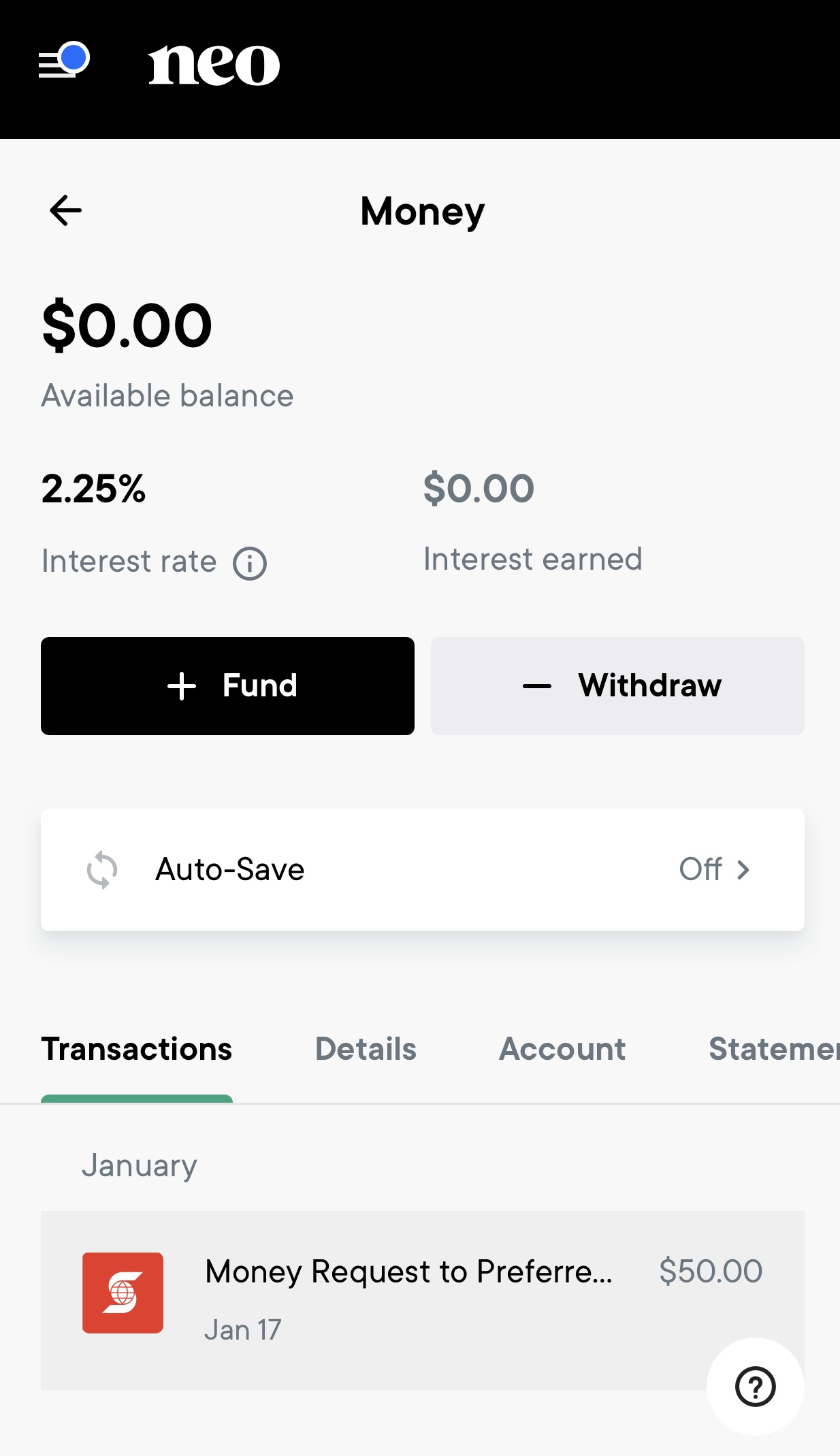 Your request will show on your screen until the actual deposit goes through.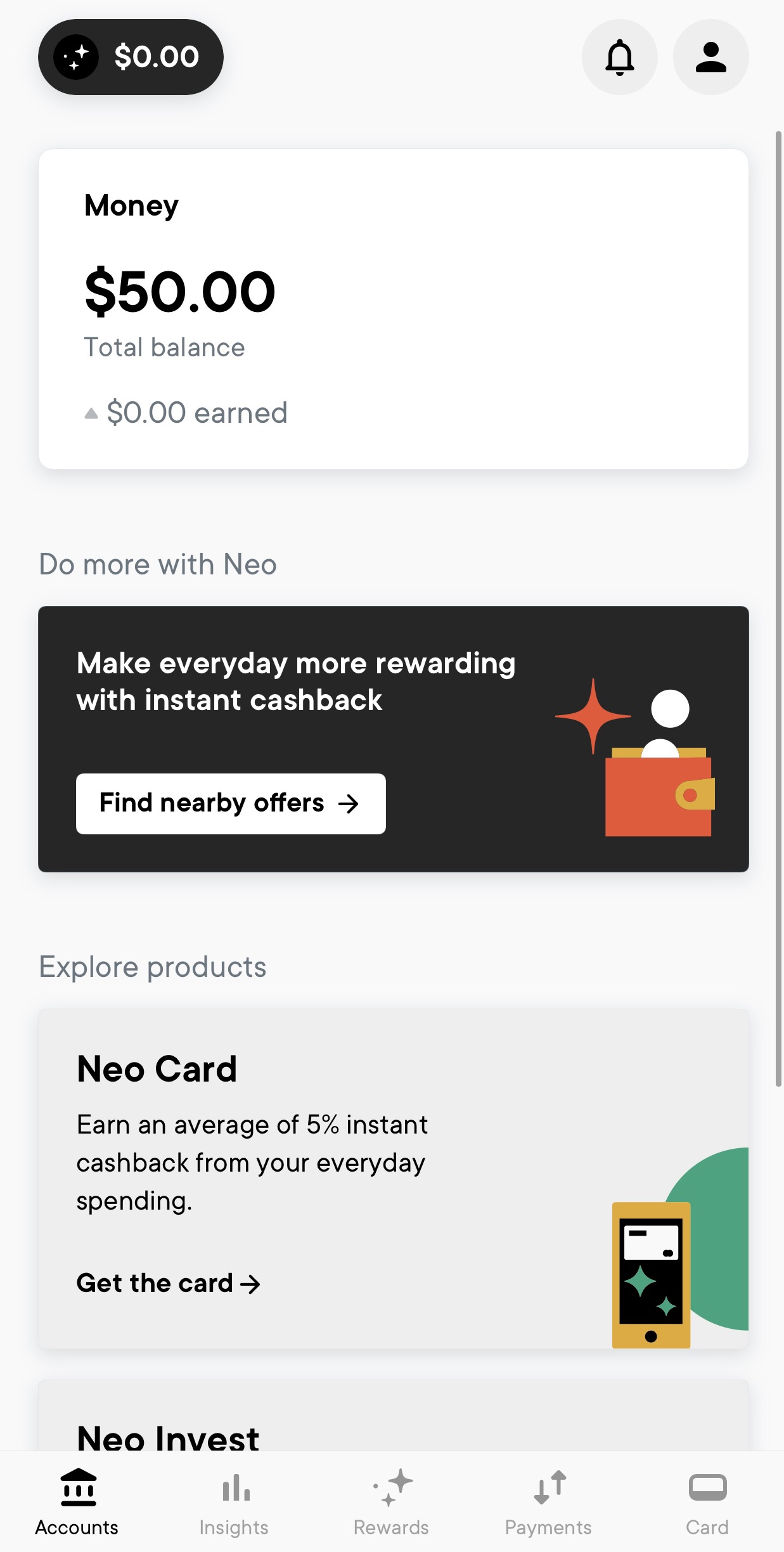 Once your funds have been deposited it will show up on the available balance.
Step 1 - Choose Your Card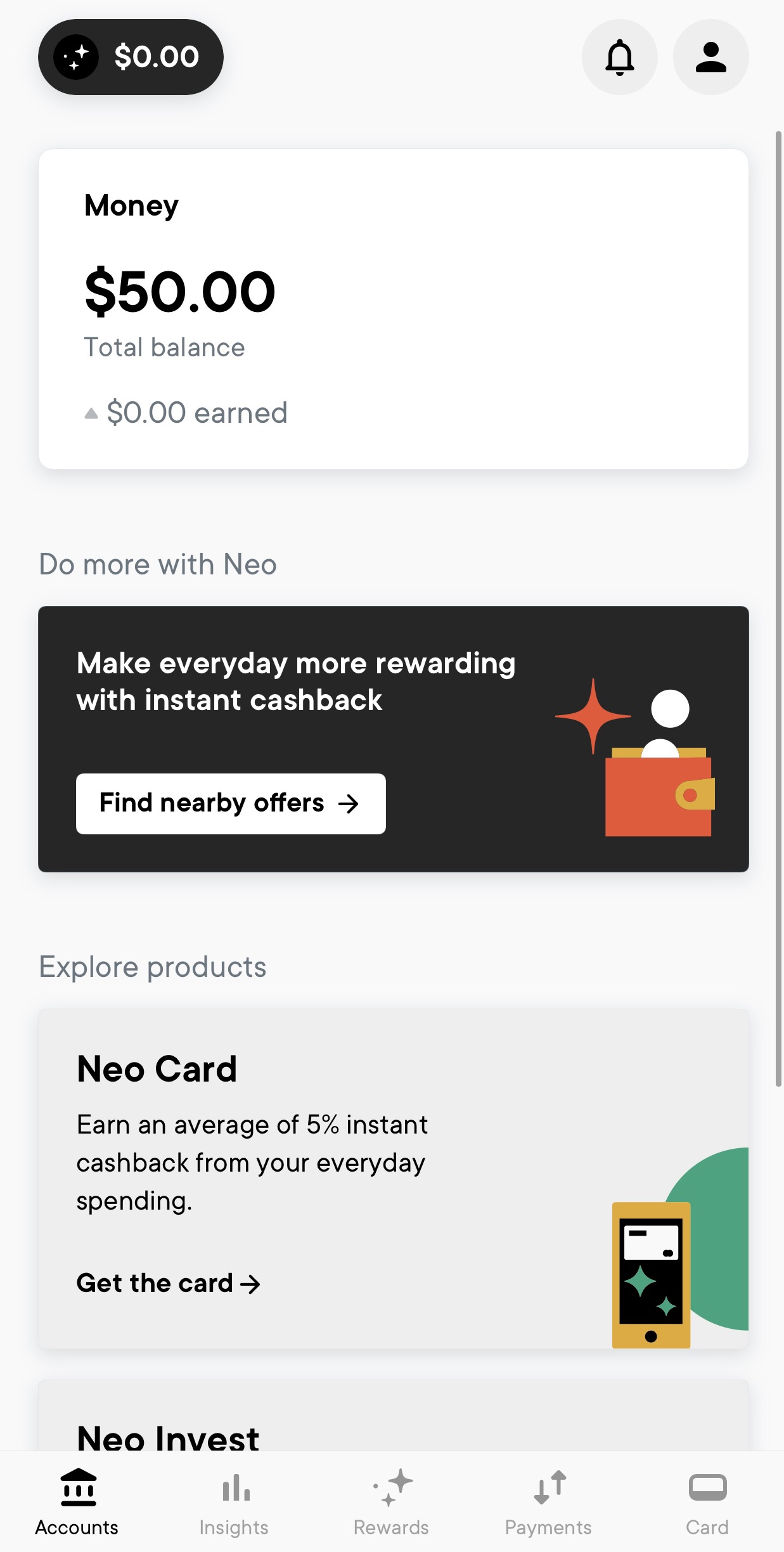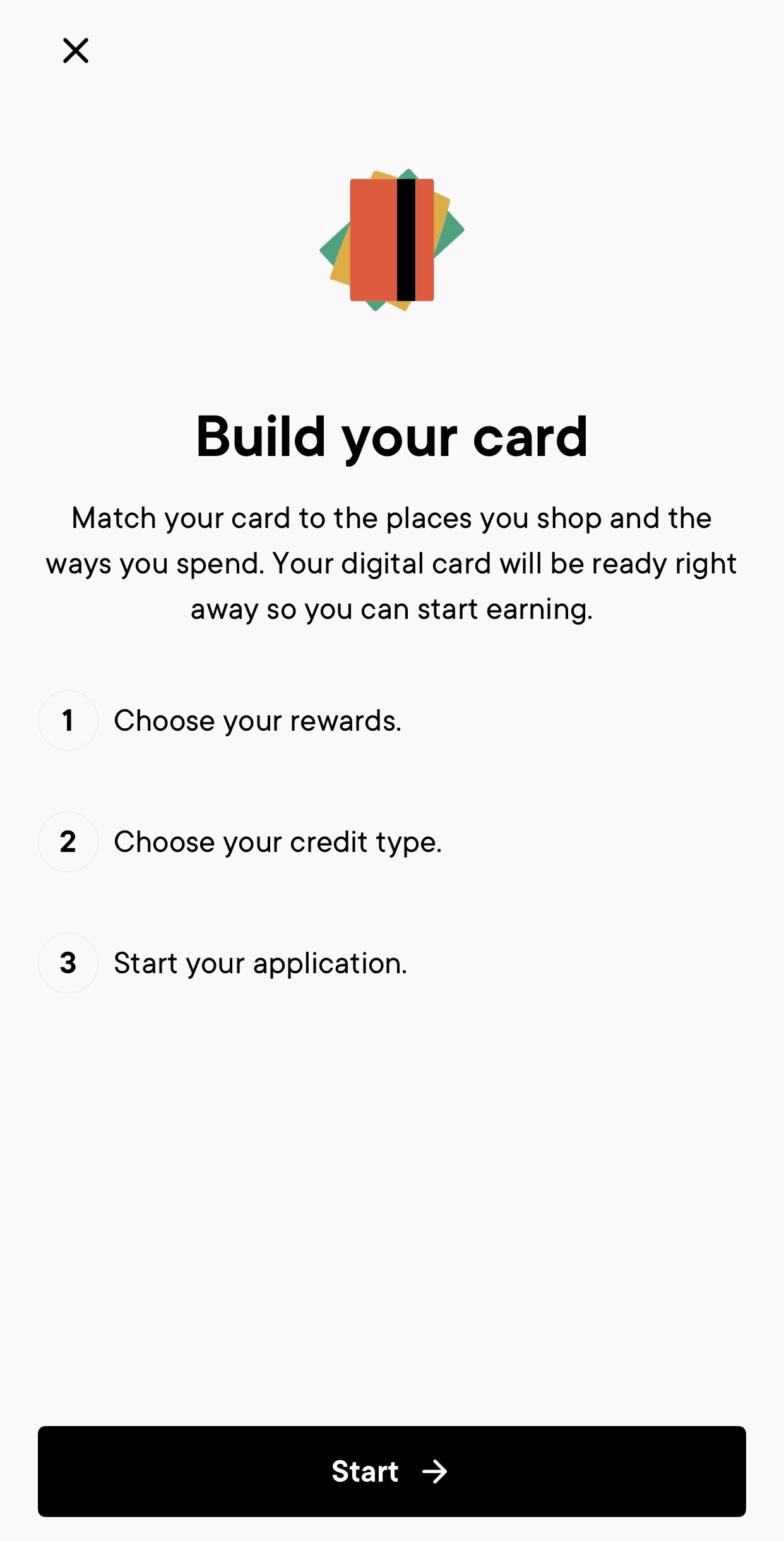 (App Instructions) Click on Start.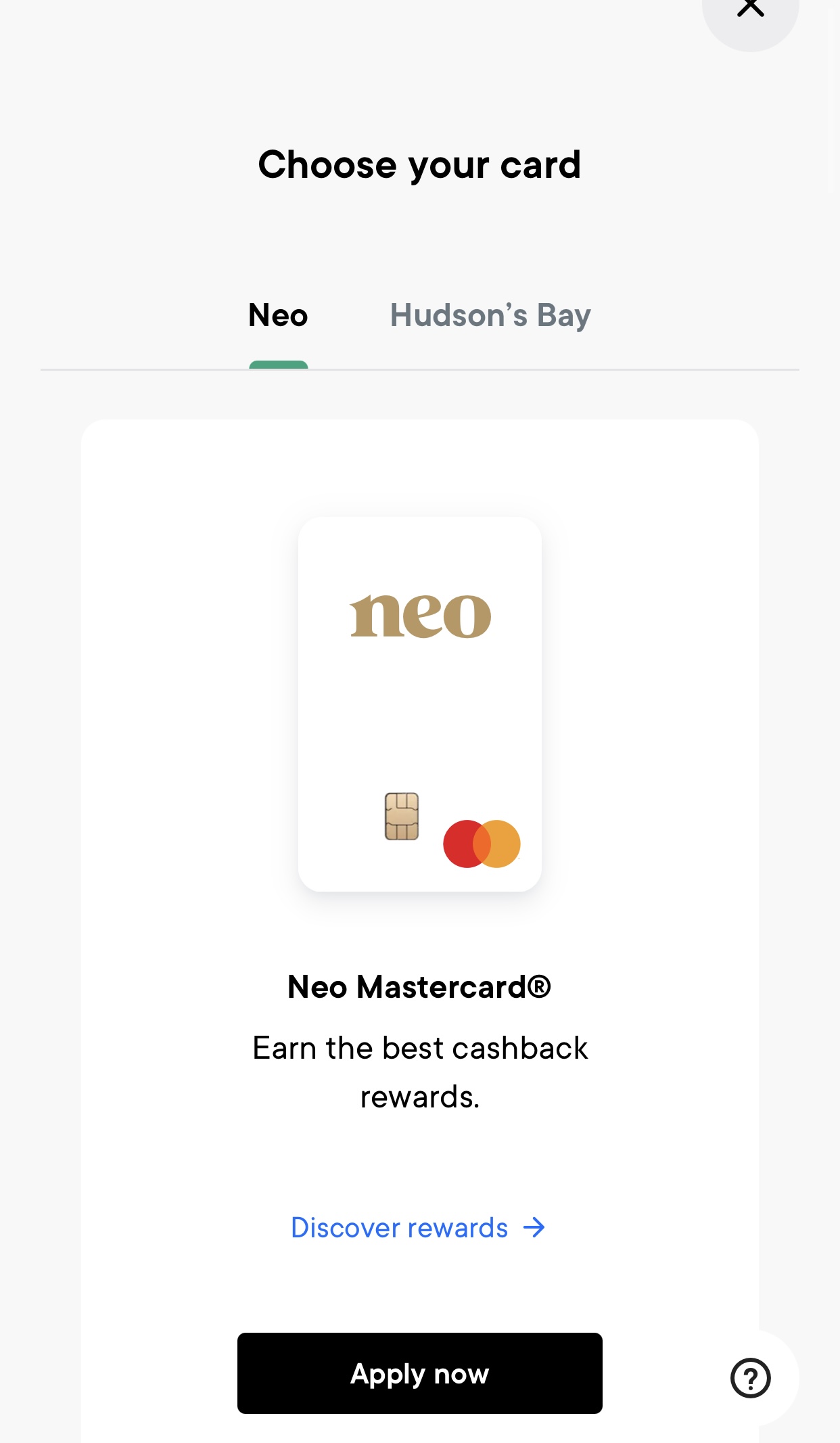 Choose a rewards Program - Select NEO Card and then click the arrow.
Choose Credit Builder if you are in a Proposal or have bad credit. This one required a deposit. You can apply for the Standard Card if you have good credit. Then click the arrow.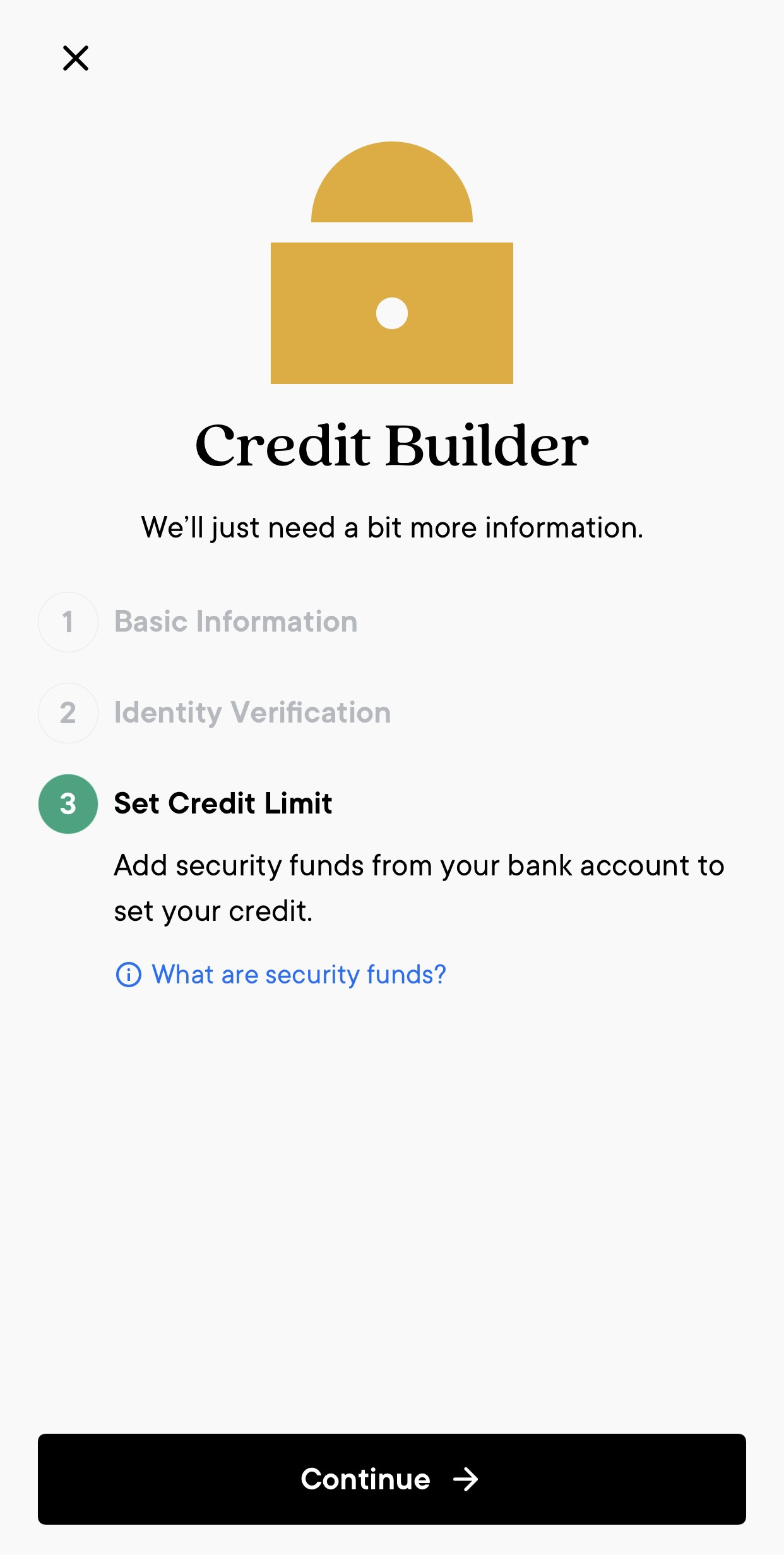 If you have previously set up your account and verified your identity you will now be asked to set credit limit. You can do as little as $50 or as high as $10,000. Click continue.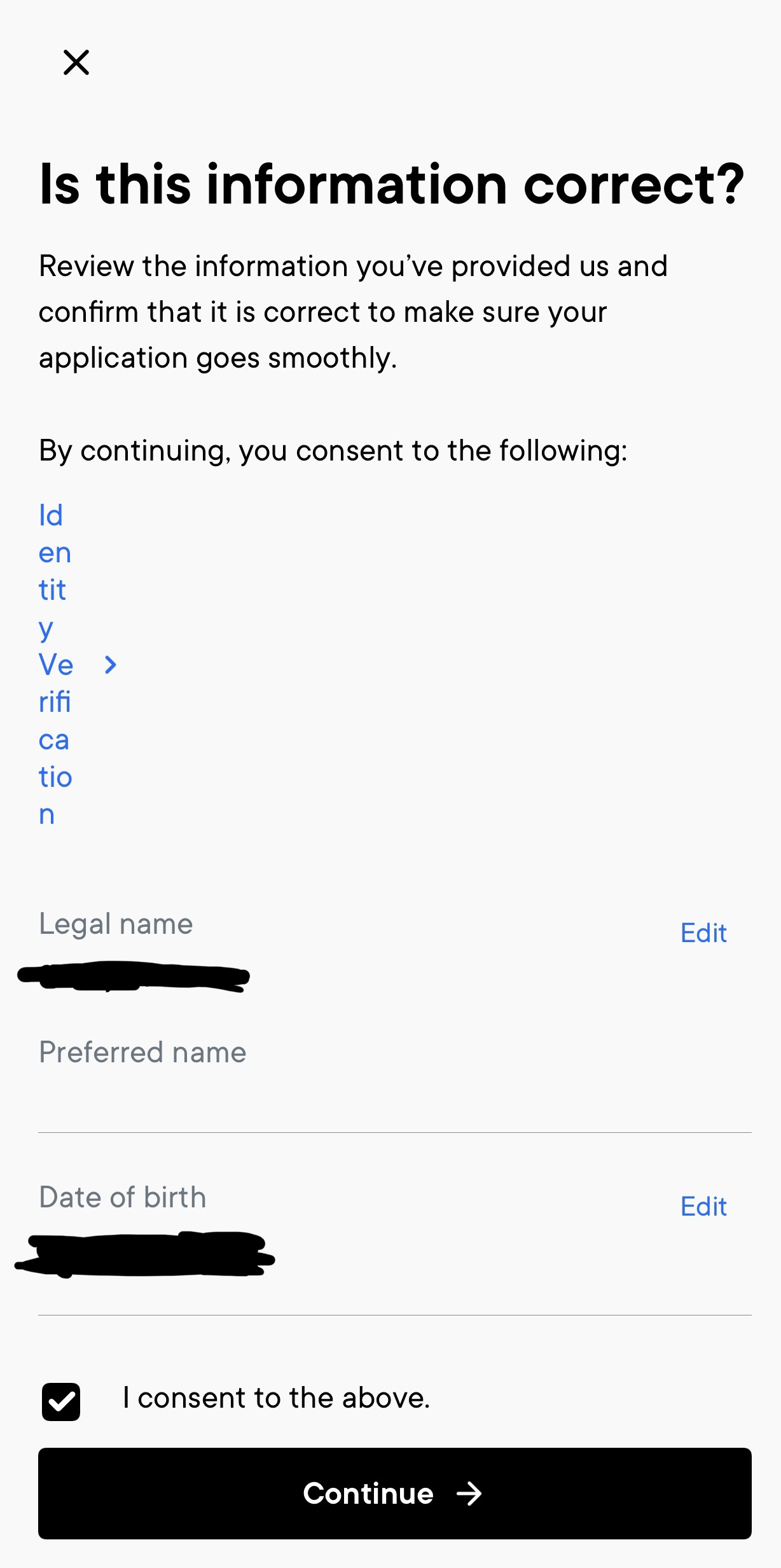 Review the information. Click the little checkbox and then click Continue.
Step 2 - Set Credit Limit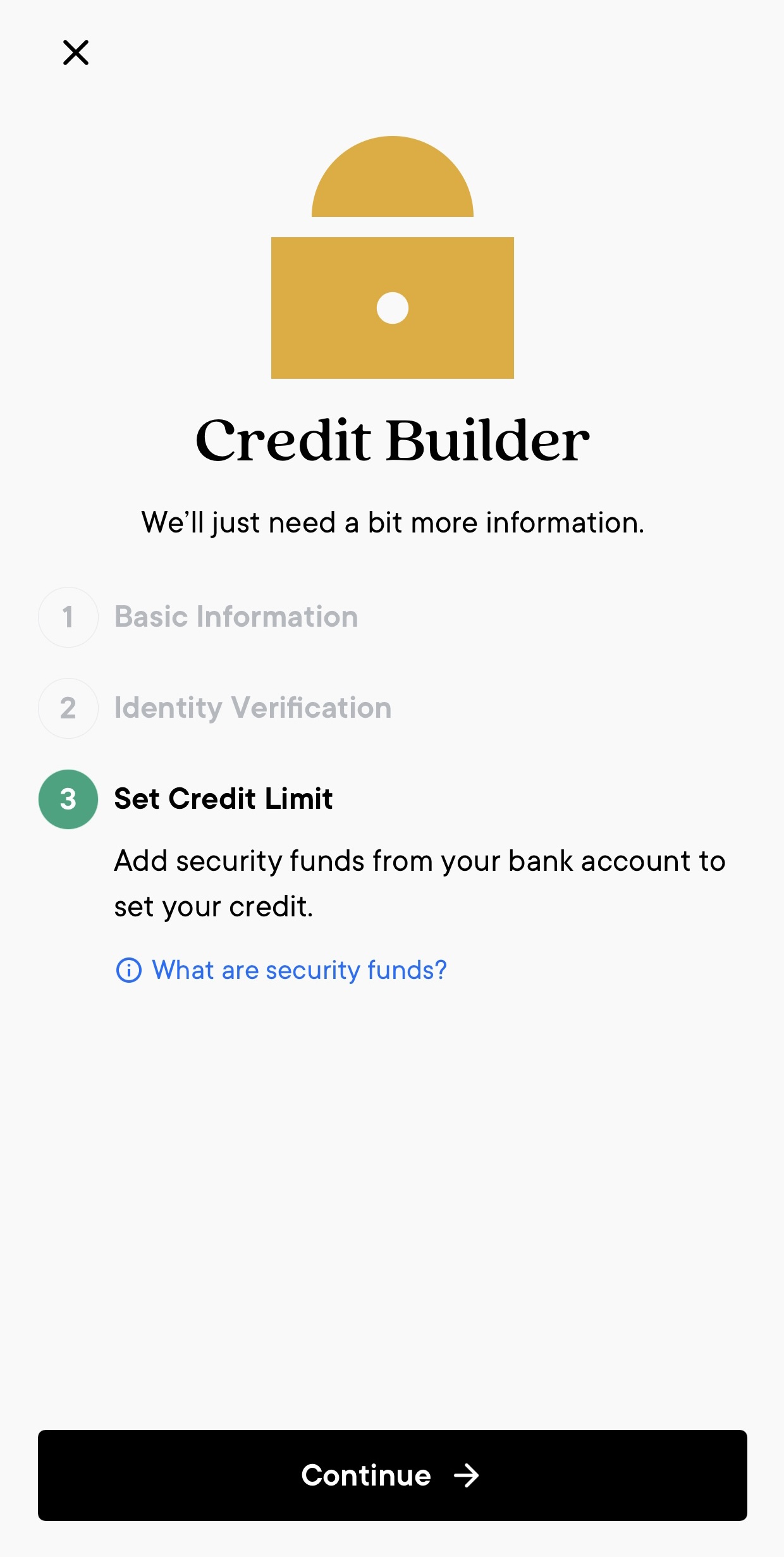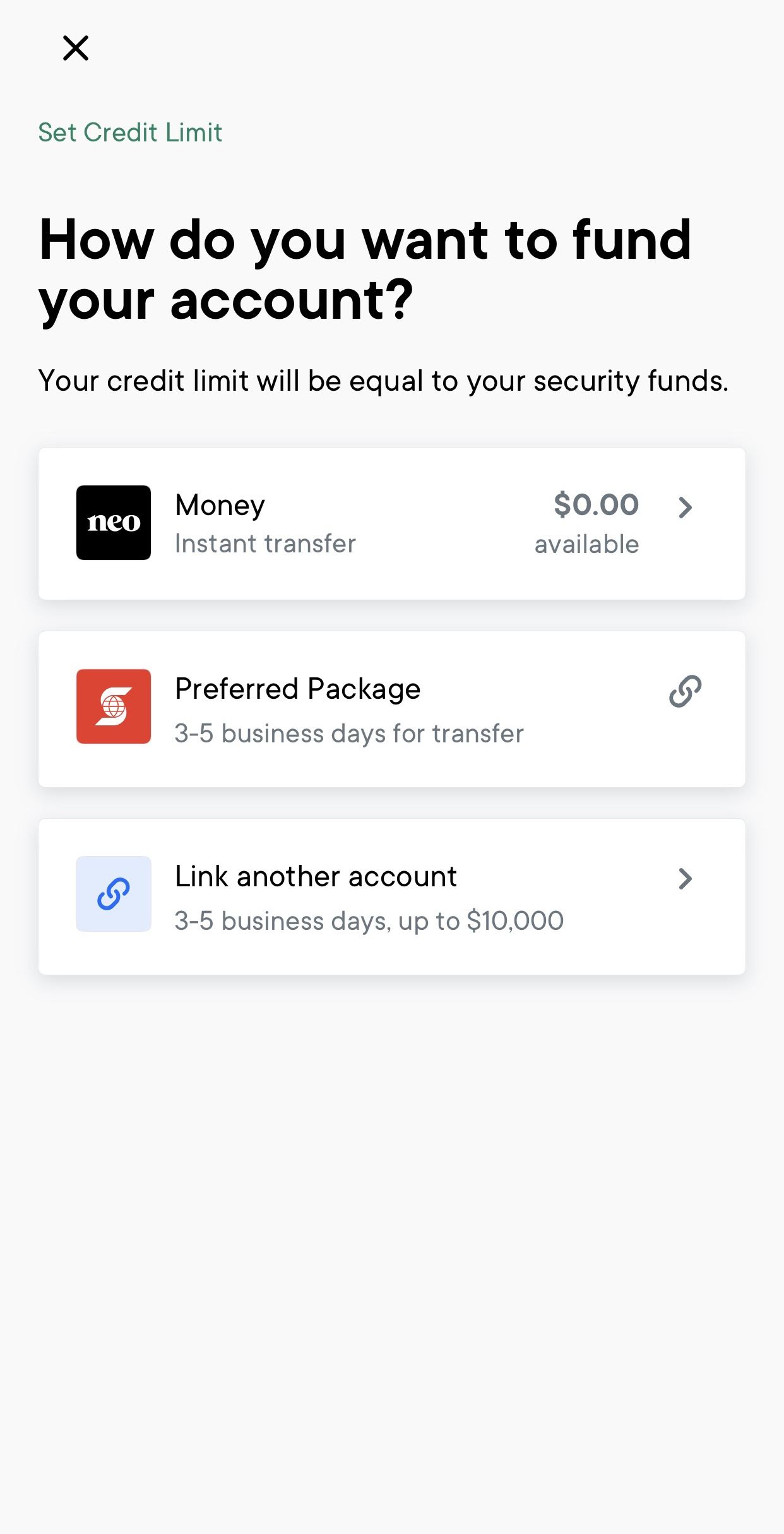 Fund your account either through your NEO account or other linked account.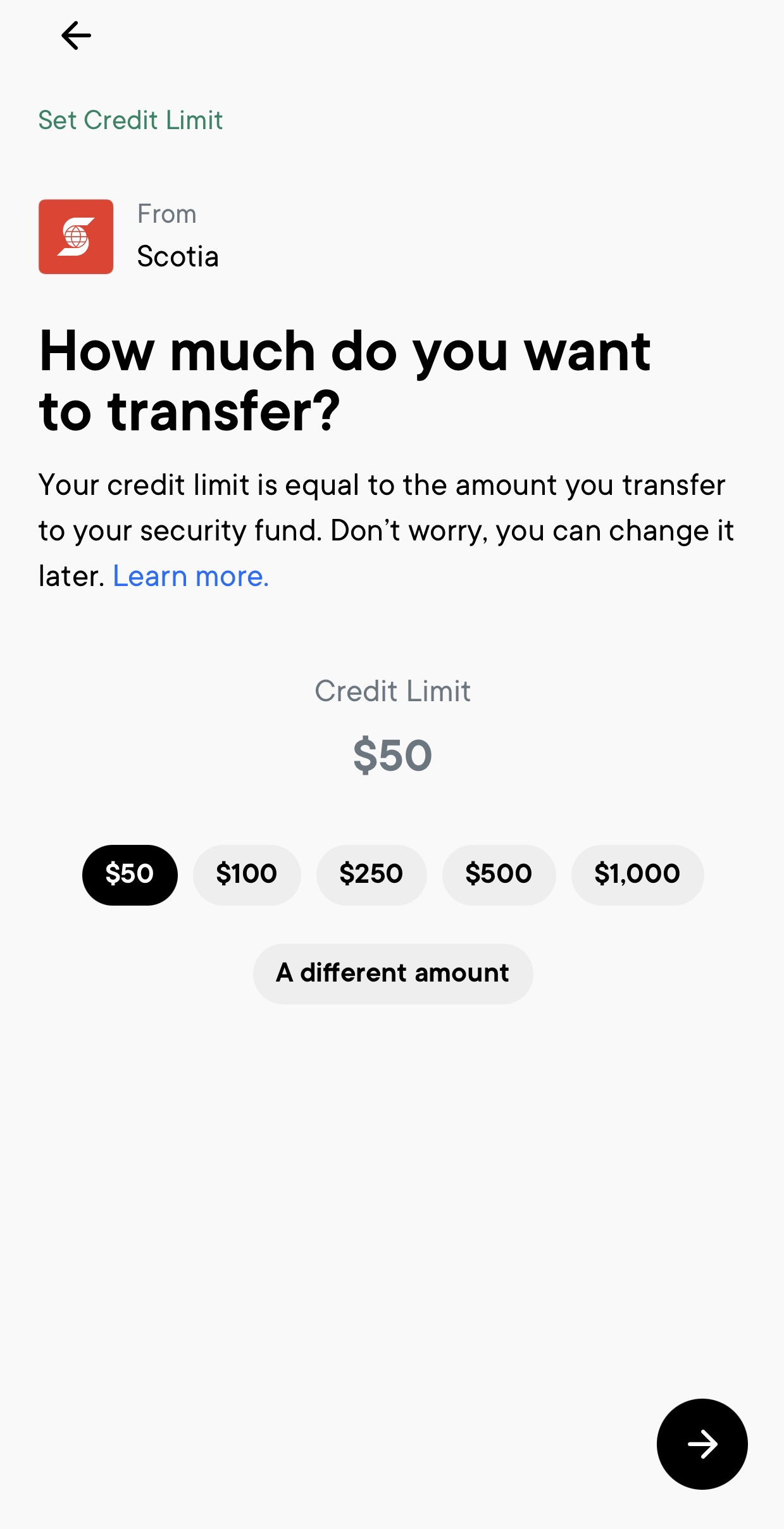 Choose the amount you want to use as your deposit. It will be the credit limit on your card. Click the arrow.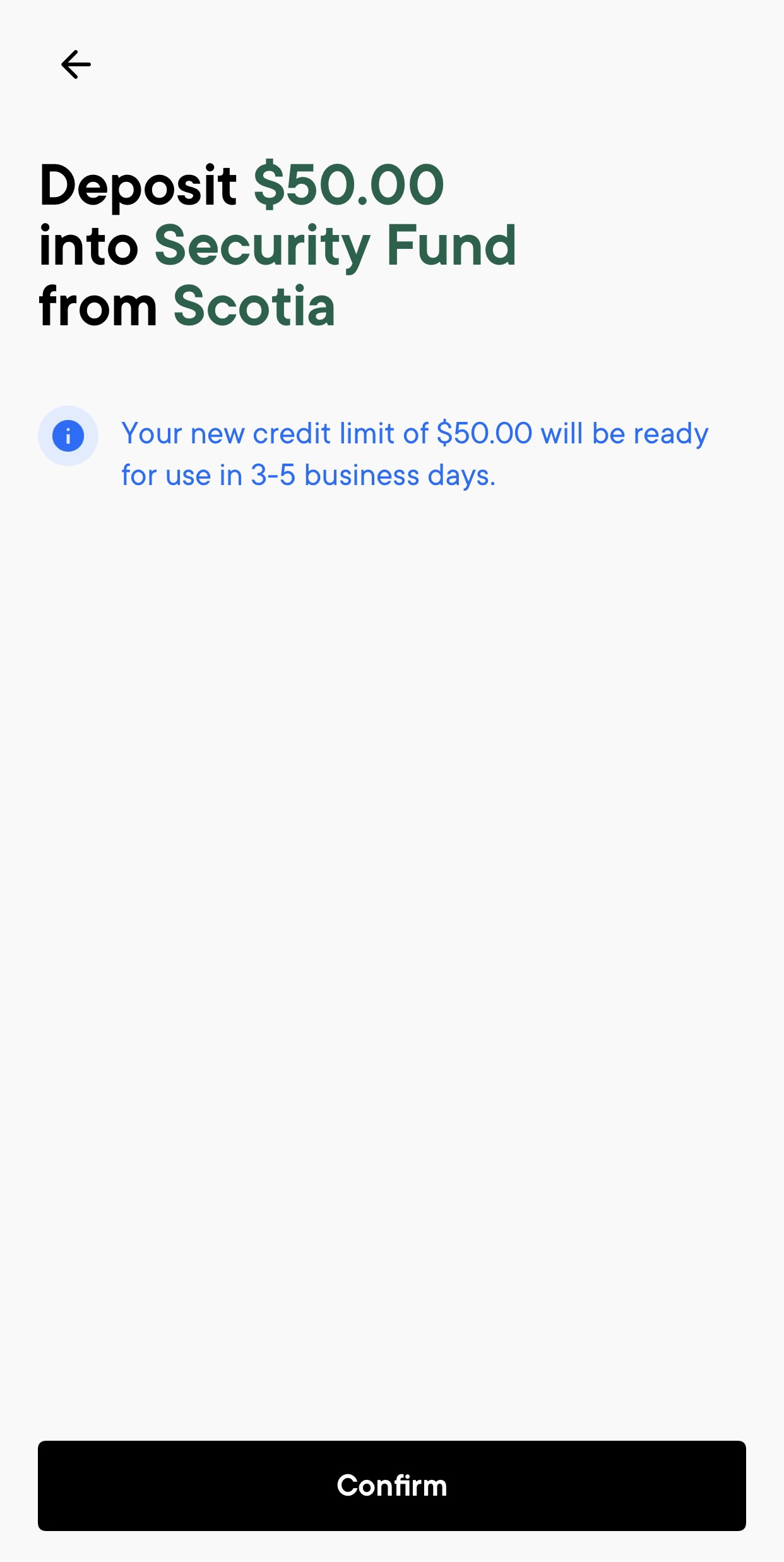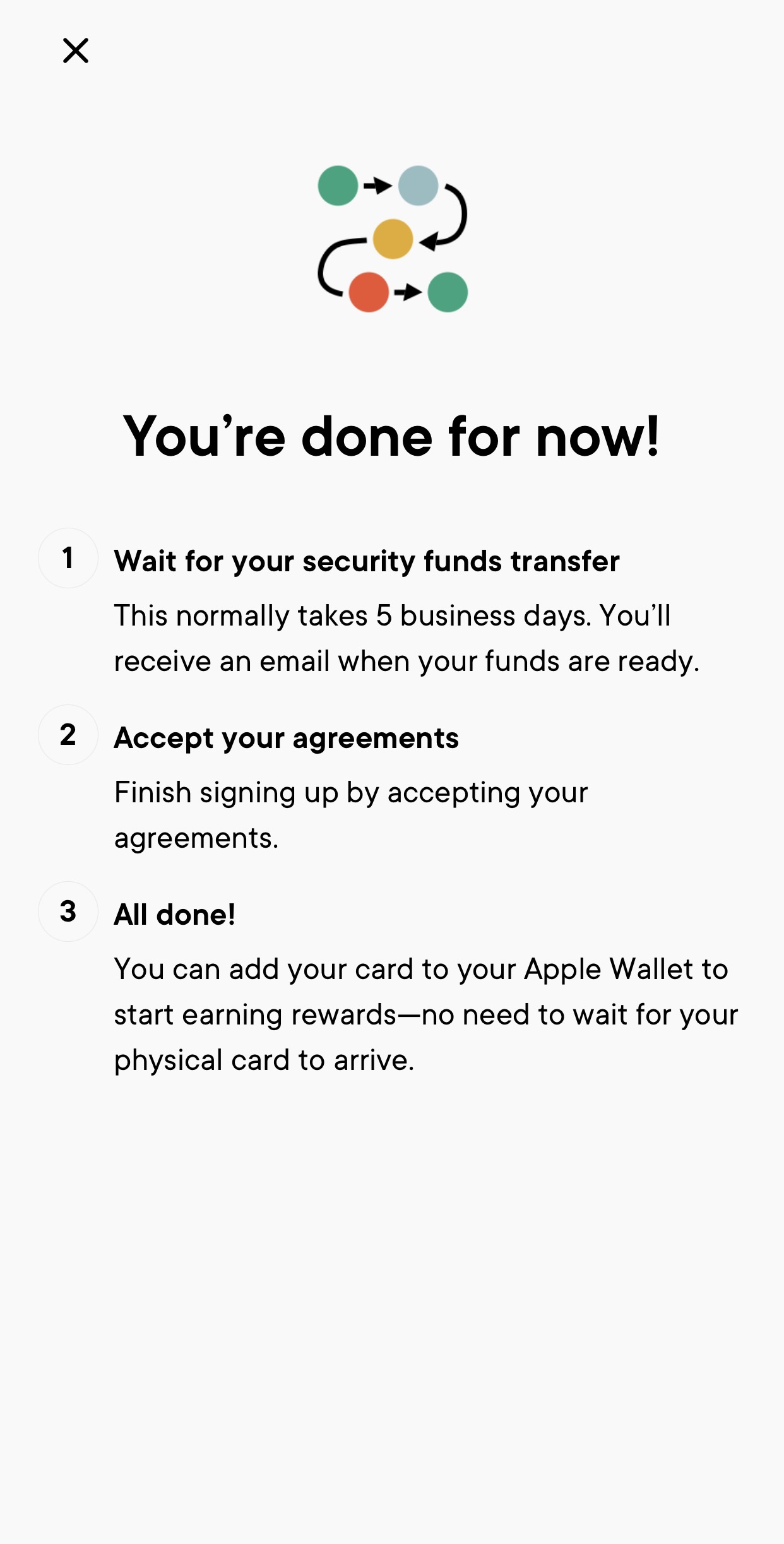 Now you will wait till you receive an email saying it is ready and you will probably have to accept your agreements from a link provided in the email.